MLS NEXT introduces nine expansion clubs for 2023-24 season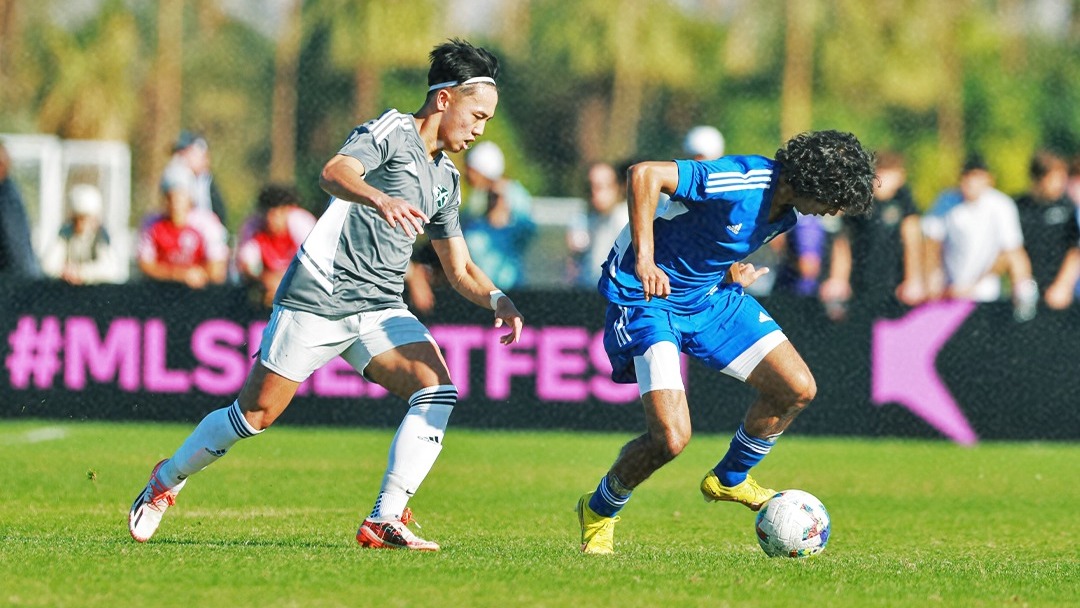 NEW YORK – MLS NEXT has announced the addition of nine new clubs as part of the program's expansion prior to the 2023-2024 season. All nine clubs will begin play in the fall of 2023.
Three clubs – Athletum FC, Capital City SC, and Sporting Athletic Club – will provide a full player pathway for MLS NEXT prospects, competing in all age groups of MLS NEXT competition ranging from U13 to U19. MLS NEXT will also now have teams from two new states – Delaware and West Virginia – bringing the program's total representation to 33 different states, three Canadian provinces, and the District of Columbia. Additionally, the newest independent MLS NEXT Pro club, Carolina Core FC, will have their U13 and U14 teams join MLS NEXT in 2024-25.
The nine newly-added clubs who will participate in 2023-24 include:
"We are excited to welcome these nine clubs to MLS NEXT as they will strengthen the top youth soccer program in North America," said MLS NEXT General Manager Justin Bokmeyer. "Each club exhibits a unique commitment to the highest quality of player development, both on and off the field, which is consistent with our goal of providing the best and most well-rounded educational environments for our young athletes."
Clubs were evaluated on several key factors – leadership and management, player development, and creating an inclusive club environment. A club's leadership was evaluated based on the implementation of a defined soccer philosophy, quality of coaching staff, and constant coaching support and education. Clubs who demonstrated a commitment to holistic player development and support emphasized the creation of performance pathways and a professionalism of the daily environment.
Finally, the clubs were also assessed on their ability to offer low or no-cost options for players to participate on MLS NEXT teams, creating opportunities for a more comprehensive player pool, and promoting and embodying the diversity, equity, and inclusion values of MLS NEXT.
MLS NEXT 2023-24 Expansion Clubs
Athletum FC (Hialeah, Fla.) – U13, U14, U15, U16, U17, U19
Located in the Miami metropolitan area, Athletum FC focuses on their commitment to promoting the growth of soccer in the South Florida community with over 1,500 kids participating in their program. The club is currently building new facilities and will participate in all age groups of MLS NEXT competition in 2023-24.
Capital City Soccer Club (Austin, Texas) – U13, U14, U15, U16, U17, U19
Capital City SC was founded in the fall of 2018 with the goal to improve soccer in Central Texas and will participate in all age groups of MLS NEXT. Located in Austin, Capital City aims to foster an environment that creates confidence and awareness for their players on and off the field. In only three years as a club, over 60% of club graduates have gone on to play college soccer.
Ironbound Soccer Club (Newark, N.J.) – U13, U14
Ironbound Soccer Club was established to create a competitive youth soccer program for players who are striving to play soccer at the highest levels based on their performance and academic achievement. In order to accomplish those goals, the club's framework seeks to instill character, self-esteem, confidence, and sportsmanship within young athletes.
Los Angeles Bulls SC (Pacific Palisades, Calif.) – U13, U14
Co-founders Mele French and Kelly Parker, who were both drafted by New York/New Jersey Sky Blue FC in 2009, fostered a friendship and started Force Football in 2012, a training academy dedicated to developing player technique, soccer IQ, and mentality both on and off the field. The duo's partnership and success with the academy eventually helped them launch the Los Angeles Bulls Soccer Club in 2018. The LA Bulls strive to teach essential life skills while developing intelligent, technical, and confident players to reach their highest potential.
Los Angeles Soccer Club (West Covina, Calif.) – U13, U14
One of the oldest soccer clubs in California, Los Angeles Soccer Club launched their youth program in 2020 with over 50 boys and girls teams. The program has a strong connection to East Lost Angeles and
prioritizes the commitment to reducing financial barriers in youth soccer.
Modesto Ajax United (Modesto, Calif.) – U13, U14
With over 30 years of history, Modesto Ajax United is one of the premier soccer clubs in Northern California. The club has developed players who have played professionally both domestically and internationally, including U.S. Men's National Team player Heath Pearce and U.S. Women's National Team player Tisha Venturini. Modesto Ajax United's vision is to develop the skills and knowledge of players and coaches in a high quality and positive environment, while growing their love and passion for soccer.
Nashville United Soccer Academy (Brentwood, Tenn.) – U13, U14
Nashville United Soccer Academy (NUSA) focuses on the personal growth and development of each player by creating a fun and positive learning environment for both the player and family regardless of socioeconomic background. NUSA has produced a consistent training curriculum, throughout the club, which is focused on long-term individual player development. Additionally, players are encouraged to participate in volunteering through the Susewind Soccer Program, collecting sponsorships and donations, as well as organizing used equipment drives to support soccer in the community.
Sporting Athletic Club (Wilmington, Del.) – U13, U14, U15, U16, U17, U19
The first club to join MLS NEXT from Delaware, Sporting Athletic Club, formerly Sporting Delaware Soccer Club, features first-class facilities, elite coaches, nationally competitive teams, and a legacy of developing players.
West Virginia Soccer (Shepherdstown, WV) – U13, U14
West Virginia Soccer believes in providing upcoming players with professional soccer aspirations an opportunity to pursue their dreams while also continuing their education and remaining close to their family at home. The West Virginia Soccer Academy program is designed for the elite player, offering a year-round training model, and is focused on long-term player development and identification at the collegiate, amateur, and professional levels. The first MLS NEXT Team in West Virginia, the club will participate in the U13 and U14 age groups in 2023-24.
The recently extended industry-leading partnership between adidas and Major League Soccer continues to drive the evolution of player development. adidas will provide the official match ball for all MLS NEXT matches and partners with MLS in advancing the game in North America by creating an atmosphere that supports these young players on the professional pathway.