MLS All-Stars to face Premier League powerhouse Arsenal FC at Audi Field in D.C.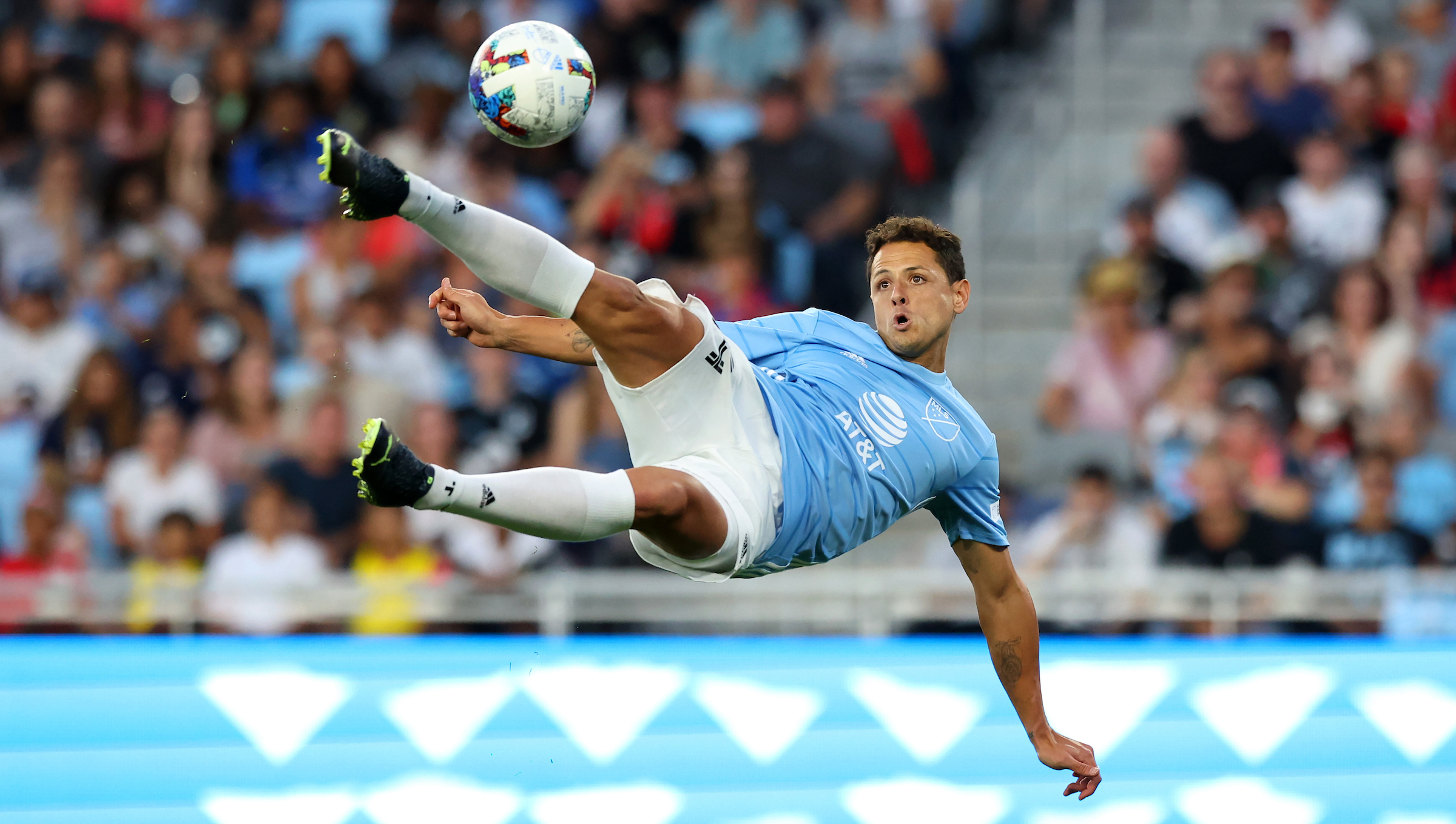 NEW YORK – Major League Soccer announced Arsenal FC as the opponent for the 2023 MLS All-Star Game. The renowned 13-time English league champions, who currently sit in first place in the Premier League, will face the MLS All-Stars at Audi Field in Washington, D.C., on Wednesday, July 19.
In addition, on Tuesday, July 18, the night before the All-Star Game, the best of MLS face off against Arsenal FC in the 2023 MLS All-Star Skills Challenge at Audi Field. The MLS All-Star Game and MLS All-Star Skills Challenge will be available to watch in more than 100 countries and regions in English, Spanish, and French on MLS Season Pass on the Apple TV app.
"Major League Soccer is pleased to welcome Arsenal FC as the opponent for the 2023 MLS All-Star Game and MLS All-Star Skills Challenge," said MLS Deputy Commissioner and President, Gary Stevenson. "Arsenal FC is one of the most storied and popular clubs in the world and they are giving their fans a memorable season as they sit at the top of the Premier League table. Fans at Audi Field and watching on MLS Season Pass, will be treated to back-to-back fun and thrilling nights featuring skill, style, and intense competition as top global stars meet in our nation's capital. As our league, clubs, partners, and fans converge in D.C. for a week of events, a matchup between Arsenal and the best of MLS is the perfect way to celebrate the sport and culture of soccer in North America."
[+READ: Generation adidas Cup to feature 49 different clubs from 12 countries]
D.C. United Head Coach Wayne Rooney will serve as head coach for the MLS All-Stars as they take on the storied Premier League club. The 2023 MLS All-Star Game will be Rooney's third MLS All-Star appearance as he played in the 2019 edition against Atlético Madrid and played against the MLS All-Stars in 2011 as a member of Manchester United.
One of the most decorated clubs in the world, Arsenal has won 13 league titles, a record 14 FA Cups, and currently sit atop the English Premier League with 10 games to go. Led by manager Mikel Arteta, the team features a host of global stars, including U.S. Men's National Team goalkeeper and 2021 MLS All-Star Game MVP Matt Turner. Arsenal's roster of international superstars also includes reigning England Men's Player of the Year Bukayo Saka, four-time Premier League winner Gabriel Jesus, who won the 2019 Copa América with Brazil, and recent addition Jorginho, who won the 2020 UEFA European Championship with Italy, while also having won the FIFA Club World Cup, UEFA Champions League, UEFA Europa League, and UEFA Super Cup over the last five years.
"I've had a front row seat to watch the growth and development of Major League Soccer, first as a player and now as a manager," said Wayne Rooney, D.C. United Head Coach. "The opportunity to lead the best our league has to offer against a top Premier League club like Arsenal will be a highlight for me personally and an unforgettable experience for our passionate fanbase here in DC."
"To host an event of this magnitude in the nation's capital is something we've been looking forward to since we opened Audi Field in 2018," said Danita Johnson, President of Business Operations for D.C. United. "The appetite for soccer is at an all-time high in the DMV, and in our country, and we view this match as both an honor and an opportunity to showcase the sport and our league locally and globally."
"Our match against the MLS All-Stars in July is a great opportunity for Mikel and the squad to prepare ahead of the new season, facing a strong opposition," said Edu Gaspar, Sporting Director for Arsenal.
"It's great that we're playing against the MLS All-Stars in Washington D.C. in July," said Mikel Arteta, head coach of Arsenal. "Our US tour last summer was very good preparation for the season, and we're looking forward to once again visiting our amazing supporters in the U.S. The match against the MLS All-Stars will be a good test ahead of the 2023/24 season."
The 2023 MLS All-Star game will be a rematch of the 2016 MLS All-Star Game in San Jose at Avaya Stadium, which saw a hard-fought game end 2-1 in Arsenal's favor following a late goal by Chuba Akpom.
Following back-to-back MLS All-Star wins over the LIGA MX All-Star team in 2021 and 2022, the 2023 MLS All-Star Game will be the 17th time MLS welcomes an elite international club for the midsummer showcase. The MLS All-Stars have previously faced clubs from the English Premier League, as well as clubs from Italy's Serie A, Germany's Bundesliga, Spain's La Liga, the Scottish Premiership, and Mexico's LIGA MX. The MLS All-Stars' most recent wins over European opponents came against Premier League giants Tottenham Hotspur (2015) and 32-time Bundesliga champions Bayern Munich (2014), with MLS greats Kaká and Landon Donovan earning MVP honors in those wins, respectively.
In addition to the match and the MLS All-Star Skills Challenge at Audi Field, MLS will host a week of events and programming surrounding the game in Washington, D.C., including a concert, community service initiatives, and player appearances.
HISTORY OF MLS ALL-STAR GAMES
1996: East 3, West 2 (East Rutherford, N.J.)
1997: East 5, West 4 (East Rutherford, N.J.)
1998: MLS USA 6, MLS World 1 (Orlando, Fla.)
1999: West 6, East 4 (San Diego, Calif.)
2000: East 9, West 4 (Columbus, Ohio)
2001: East 6, West 6 (San Jose, Calif.)
2002: MLS 3, U.S. National Team 2 (Washington, D.C.)
2003: MLS 3, CD Guadalajara 1 (Carson, Calif.)
2004: East 3, West 2 (Washington, D.C.)
2005: MLS 4, Fulham FC 1 (Columbus, Ohio)
2006: MLS 1, Chelsea FC 0 (Bridgeview, Ill.)
2007: MLS 2, Celtic FC 0 (Commerce City, Colo.)
2008: MLS 3, West Ham United FC 2 (Toronto, Ont., Canada)
2009: MLS 1, Everton FC 1 (Everton 4-3 pen) (Sandy, Utah)
2010: Manchester United FC 5, MLS 2 (Houston, Texas)
2011: Manchester United FC 4, MLS 0 (Harrison, N.J.)
2012: MLS 3, Chelsea FC 2 (Chester, Pa.)
2013: AS Roma 3, MLS 1 (Kansas City, Kan.)
2014: MLS 2, Bayern Munich 1 (Portland, Ore.)
2015: MLS 2, Tottenham Hotspur 1 (Commerce City, Colo.)
2016: Arsenal FC 2, MLS 1 (San Jose, Calif.)
2017: MLS 1, Real Madrid 1 (Real Madrid 4-2 pen) (Chicago, Ill.)
2018: Juventus 1, MLS 1 (Juventus 5-4 pen) (Atlanta, Ga.)
2019: MLS 0, Atletico Madrid 3 (Orlando, Fla.)
2021: MLS 1, LIGA MX 1 (MLS 3-2 pen) (Los Angeles, Calif.)
2022: MLS 2, LIGA MX 1 (Saint Paul, Minn.)