MLS announces details for expanded 2020 Generation adidas Cup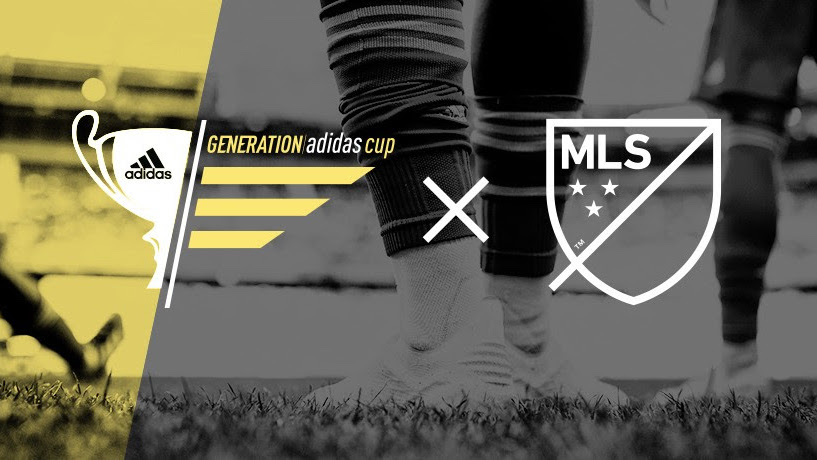 NEW YORK – Major League Soccer today announced the details for the 2020 Generation adidas Cup, an elite youth tournament featuring top clubs from North America and across the globe.
A total of 40 elite professional academies spanning 11 countries will participate in U-17 and U-15 competitions at the Toyota Soccer Center at Toyota Stadium in Frisco, Texas from April 4-11.
The future stars of the sport will be on display as 25 MLS Academy teams participate in an expanded U-17 competition that includes 15 premier international clubs, the largest field in the 13-year history of the tournament. Top international clubs from Argentina (Boca Juniors, River Plate), Brazil (São Paulo), England (Southampton), Greece (Olympiacos), Mexico (Chivas de Guadalajara), Serbia (Red Star Belgrade) and Spain (Real Betis), among others will headline U-17 division play.
Intense rivalries will also play out in this year's Generation adidas Cup with play between MLS and Liga MX clubs in U-17 and U-15 tournaments. The continued partnership between the two leagues will see top Mexican clubs in Atlas FC, Club Tijuana, Monterrey and a fourth yet to be determined team play in both age groups. For the second consecutive year, the U-15 International Challenge will feature Liga MX vs. MLS, with the top four clubs from each league qualifying through on-field performance. The league that captures the most victories between the two will win the International Challenge, while a secondary title will be on the line when the top MLS club and top Liga MX side face off in a winner-take-all finale.
Generation adidas Cup continues competitive initiatives in the collaboration between the two leagues, following in the footsteps of Campeones Cup and Leagues Cup.
"The pathway to the professional level in North America continues to be driven by the standard setting partnership between adidas and Major League Soccer, through programs like the Generation adidas Cup.  Again in 2020, MLS Academies, along with prestigious international clubs, will compete in this world class competition that gives the best youth players in North American the opportunity to compete and measure themselves against the best in the world," said Jason Davis, Grassroots/Players Senior Manager for adidas Soccer Sports Marketing.
Click here for Generation adidas Cup qualifying standings
The 25 participating MLS clubs compete in Generation adidas Cup qualifiers to determine their opponents in April – beginning in October and culminating in final qualifiers from Feb. 14-17 in Atlanta, Houston, Los Angeles and Salt Lake City. The top two MLS clubs in each U-17 group will advance to face top international clubs in Division 1 play, while third and fourth place teams will play Liga MX opponents in Division 2, and the remaining clubs will play in Division 3. For the U-15 qualifiers, only the top MLS club in each group will advance to participate in the MLS-Liga MX International Challenge in Frisco.
Inter Miami CF and FC Cincinnati will both be making their Generation adidas Cup debuts this year.
"Generation adidas Cup is a world-class competition that offers MLS Academy teams the opportunity to compete against some of the most talented youth players across the globe. With the addition of more international clubs, we are excited to see the most competitive iteration of the tournament yet," said MLS Executive Vice President of Competition and Player Relations Todd Durbin. "The second iteration of the U-15 International Challenge, a unique competition designed to celebrate the rivalry and partnership between MLS and Liga MX, will showcase the top young talents from each league going head-to-head in this elite competition."
As part of the MLS Youth Affiliate Network launched in September 2019, MLS Youth Affiliate clubs will participate in the inaugural Generation adidas Cup Affiliate Challenge. These affiliate clubs work with their respective MLS sides to improve talent identification and player development, as Generation adidas Cup serves as an important benchmark in the professional path for youth players.
Additional Generation adidas Cup info including match schedules, broadcast details and ancillary events will be announced in the weeks preceding the tournament.
U-17 Division 1 International Participants
CA Boca Juniors (Argentina)
CA River Plate (Argentina)
CD Guadalajara (Mexico)
Olympiacos FC (Greece)
Real Betis (Spain)
Red Star Belgrade (Serbia)
São Paulo FC (Brazil)
Southampton FC (England)
U-17 Division 2 International Participants
Atlas FC (Mexico)
Club Tijuana (Mexico)
CF Monterrey (Mexico)
Liga MX club to be named
U-17 Division 3 International Participants
Ashanti Gold SC (Ghana)
Club Sporting Cristal (Peru)
U-15 Liga MX Participants
Atlas FC (Mexico)
Club Tijuana (Mexico)
CF Monterrey (Mexico)
Liga MX club to be named
Affiliate Challenge
Metropolitan Oval Academy (New York City FC)
Real Salt Lake Arizona (Real Salt Lake)
Rio Rapids New Mexico (Colorado Rapids)
Sporting St. Louis (Sporting Kansas City)
Toronto FC Affiliate All-Stars (Toronto FC)