Mississippi State head coach James Armstrong signs contract extension through 2024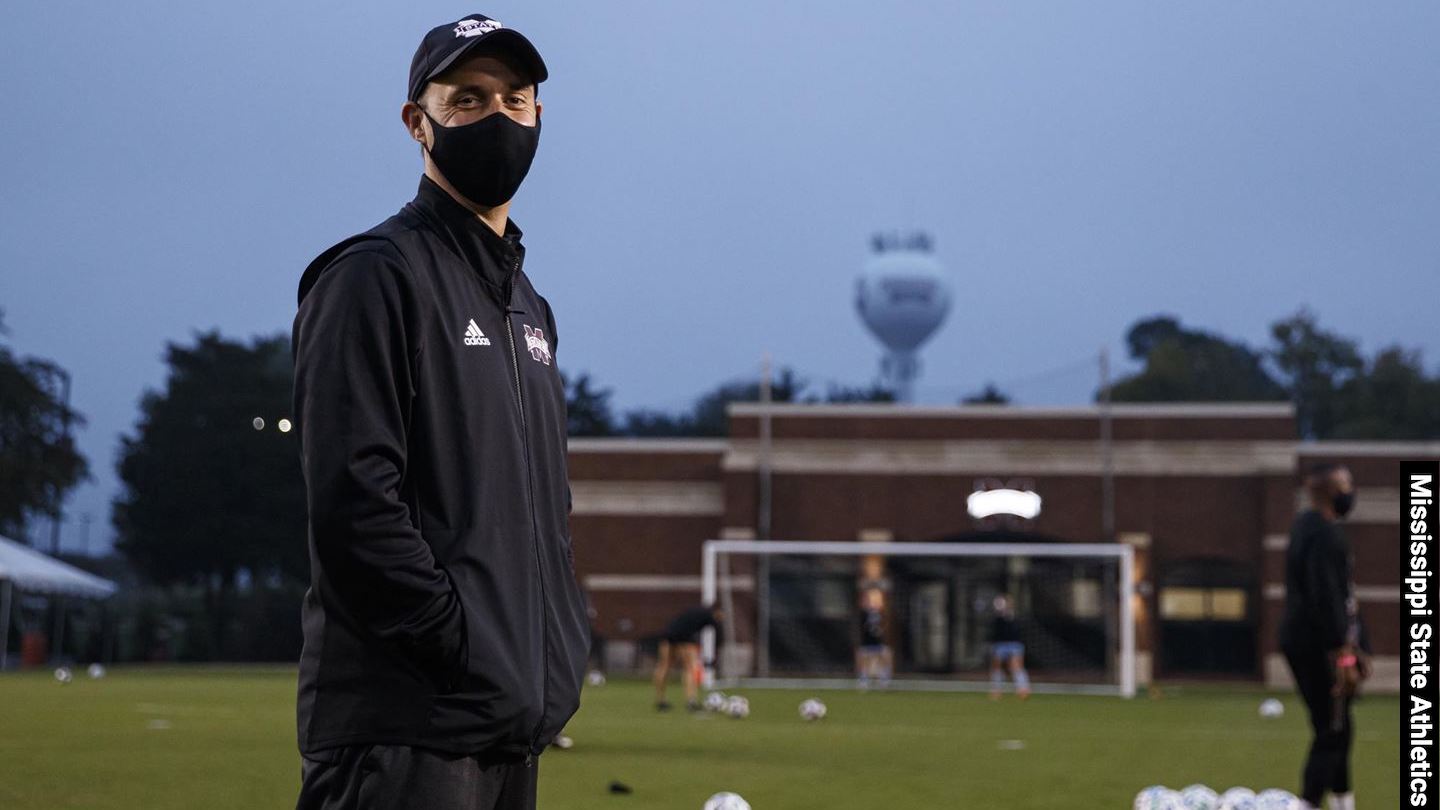 STARKVILLE – Mississippi State announced Wednesday that head soccer coach James Armstrong has signed a contract extension through 2024.
"We are excited about the leadership and direction of Mississippi State soccer under Coach Armstrong," MSU Director of Athletics John Cohen said. "He and his staff have built a strong culture and foundation during their short time in Starkville. We look forward to seeing the program continue to grow with him at the helm."
"It is a privilege to work for Mississippi State, this athletic department, and to be part of the Starkville community," said Armstrong. "I would like to thank John Cohen for giving me the opportunity to continue this exciting project for the next four years. I love working with this wonderful group of players and amazing staff. We are very excited about the continued growth of this program and recognize that the future is bright. Hail State!"
Armstrong has created a blue-collar program with a culture that values grit, integrity, discipline, family, leadership, and a team-first mentality. He has guided the Bulldogs to numerous program firsts during his opening two seasons.
In 2019, Mississippi State ended a 15-year SEC Tournament drought, as Armstrong became just the second active SEC head coach to reach the tournament in his first year leading any program. The Bulldogs qualified with the third-highest SEC winning percentage in program history and its most points in the standings (12) since 2004 (16). MSU picked up points from 60 percent of their league matches, an all-time high.
During the fall 2020 season, the Dawgs defeated LSU on their home turf for the first time and defeated Ole Miss in Oxford for the first time since 2001. The Magnolia Cup was won by Mississippi State for the first time since 2012.
State was undefeated through its first four matches. It was the first time a Bulldog squad had started the conference slate in that fashion. MSU capped the fall season by earning a spot in the SEC Tournament. Armstrong is the only coach in program history that has taken his squad to back-to-back conference tournaments.
His team enjoyed an undefeated spring season with a 4-0 record, including three-straight shutouts. The Bulldogs outscored their opponents, 11-1, behind seven different goal-scorers and having 11 different players record assists.
Success in the classroom also has been a priority for Armstrong's program. He had a record-number of student-athletes named to the 2020 Fall SEC Honor Roll, with 23 being recognized.
Mississippi State will look to continue the program's rise in the 2021 fall season.