Manny Martins and Rachael Doyle join Oregon Soccer coaching staff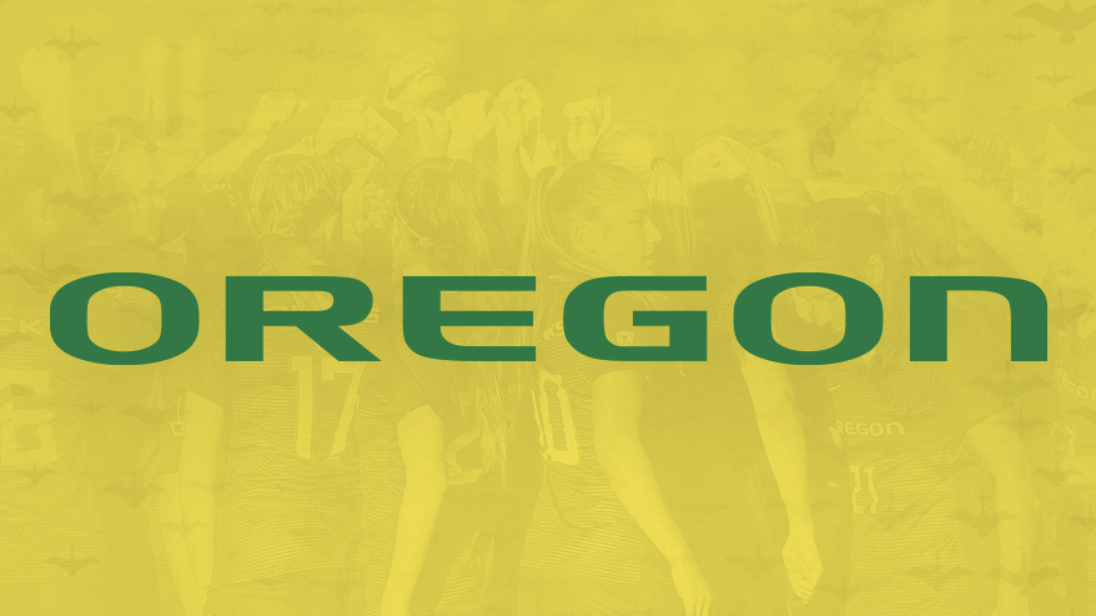 EUGENE, Ore. – University of Oregon head coach Graeme Abel has named Manny Martins and Rachael Doyle to the Ducks' women's soccer coaching staff, the University announced Thursday.
Martins, who just completed his sixth season with Oregon, will remain the Ducks' associate head coach, while Doyle joins the staff as an assistant coach.
Martins played an important role in helping Team USA win the 2019 FIFA World Cup. Martins was a scout and opposition analyst for the Americans and provided the U.S. Soccer coaching staff – that included Abel – with tactical and statistical analysis of the team's upcoming opponents. He spent nearly three weeks traveling around France scouting the opposition for Team USA.
He was also a scout and opposition analyst for the U20 United States Women's National Team (2016-18), and traveled to France in the summer of 2018 for the U20 World Cup.
Martins served as the assistant coach, scout and opposition analyst for the United States Women's National Under-17 Team (2013-16) and traveled to Jordan in the fall of 2016 for the U-17 World Cup. Additionally, Martins has experience in the high school, college, club and semi-professional levels of soccer.
Martins was born in Portugal and moved to San Fernando, Calif., in 1993. He played soccer at Sylmar High School and LA Mission College. Martins earned a Bachelor's of Science degree in kinesiology at Cal Poly Pomona in 2006 and holds a USSF A License.
"Keeping Manny here at Oregon was a priority from day one" said Abel. "Most importantly he is a phenomenal character and human being. We get the added bonus of him being an excellent teacher of the game, role model and having a great eye for talent. Manny's experiences as part of our 2019 FIFA World Cup staff also gives him unique insight into the world game."
Doyle spent the previous two seasons as an assistant on Hawaii's staff. In her first season, she helped guide Hawaii to a 9-7-1 record.
Prior to Hawaii, Doyle spent two seasons with Eastern Kentucky. During her first year at EKU, Doyle helped lead the Colonials to a share of their first-ever Ohio Valley Conference regular-season crown in 2016, completing the most significant turnaround in the NCAA from 4-14 in 2015 to 13-5-1 a year later. EKU advanced to the OVC Tournament title game for the first time in program history.
A native of Sydney, Australia, Doyle played for the Central Coast Mariners of Australia's W-League from 2008 to 2009 before moving on to play collegiately at Washington State, where Abel was an assistant coach.
She was a three-time second team all-Pac-12 selection for the Cougars (2011-13) in addition to being a three-year team captain.
Doyle was also a standout in the classroom during her time at WSU. She was a two-time Pac-12 All-Academic first team member (2012-13) and was voted a second-team Academic All-American in 2013. She graduated summa cum laude from Washington State in 2014 with a degree in Kinesiology.
"Rachael was the first player I recruited in my previous days in the Pac-12," said Abel. "Watching her evolution from afar over the past six years made her a main target when adding an assistant coach. She played for her national team at a young age, was an excellent student-athlete during her collegiate career and has now developed into an accomplished coach."
Abel announced that director of operations Maryn Beutler will also remain on staff.
Entering her third season with the Ducks, Beutler, from Bend, Ore., was a midfielder for the Ducks from 2012-16. She played in 78 career matches and scored eight goals with two assists for 18 points. Of her eight goals, five were game-winners. Her 78 appearances ranks sixth all-time at Oregon, while her 94 career shots ranks 10th.
"Both our student-athletes and I are very fortunate to have three people like Manny, Rachael and Maryn working alongside us as we start this journey together. "