Loyola Maryland adds Pipeline SC and PDA products to recruiting class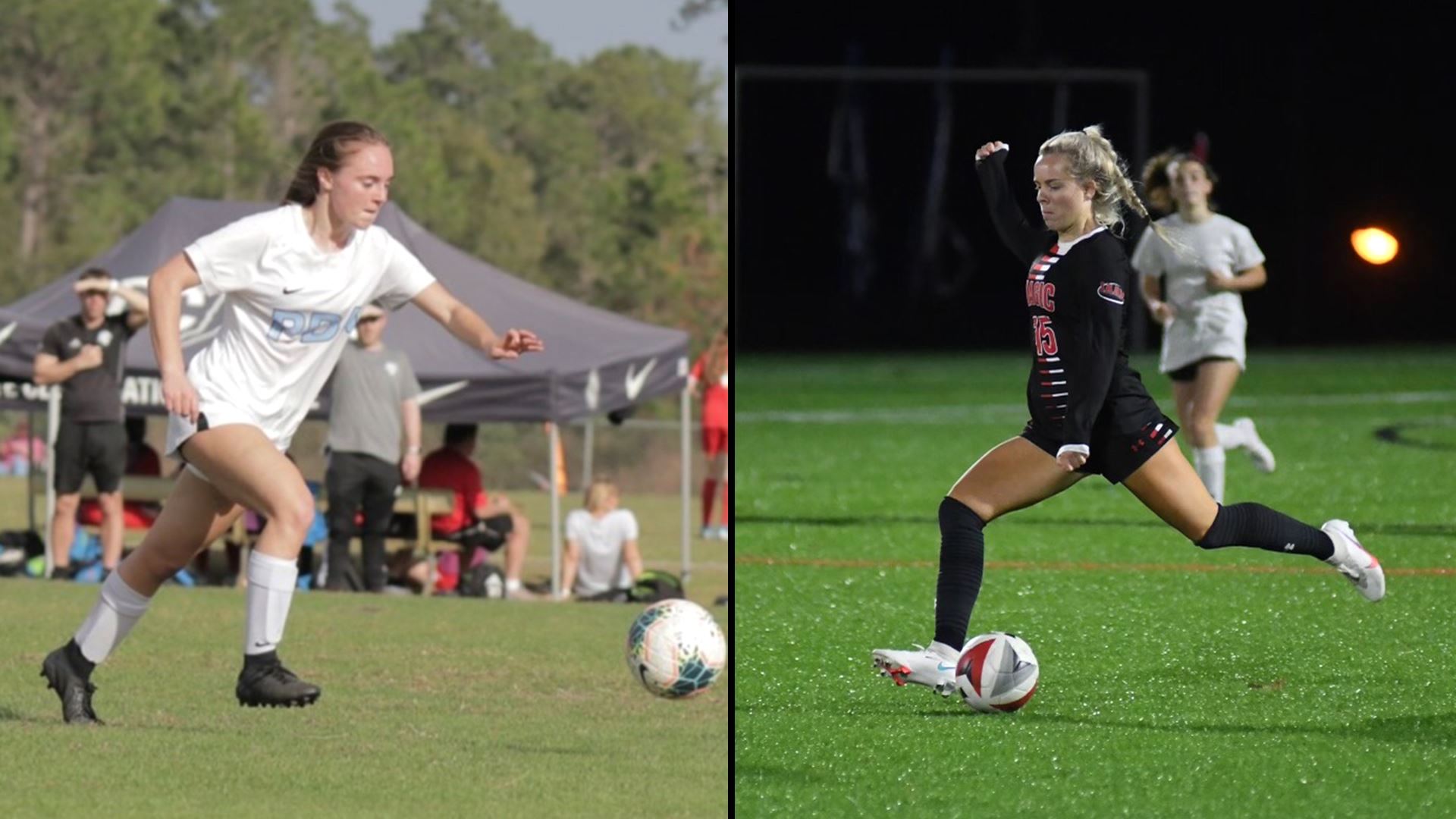 Coach Mallia on Aviles: "When watching Emma play the first thing you notice are her sound technical skills. She has an excellent first touch, she can play all kinds of passes and she strikes a quality ball on goal. She's also left-footed, which is always an added benefit. She comes to us from Pipeline, a club that puts a strong emphasis on development. Emma is a great addition to our class, and we are excited to get her to campus."
Before Loyola: Played for the 2002/2003 Pipeline ECNL squad coached by former U.S. National team member Santino Quaranta … totaled 34 goals and 29 assists during her four-year playing career at Mercy HS … Team MVP and Outstanding Sportswoman award winner in 2021 … Coach's Award recipient from 2017-19 … part of three IAAM "A" Conference Indoor Soccer Championships from 2018-20 … also a four-year varsity member of the lacrosse team, contributing to conference championships in 2018 and 2019.
Personal: Is the daughter of Rosane and Raymond Aviles … has three siblings, Sarah, Sophie and Evie … Sarah was a 2020 Loyola graduate.
Coach Mallia on Korman: "Jess was recruited specifically into an area of need for our team. We want to continue to grow our depth at the outside back position, and she is a tried-and-true wide back. She's tough as nails, loves to get up and down the flank and has an incredible work rate. Her club team is recognized as one of the top in the country; it's exciting to continue to get players who developed with clubs that have such high winning expectations."
Before Loyola: Key defensive contributor to a PDA club squad which qualified for the ECNL national quarterfinals and was a two-time member of the ODP regional pool … was a four-year member of the cross country/track and field teams at Suffern … four-time first team All-County in cross country and indoor/outdoor track and field … three-time second team All-Section for cross country … two-time first team and two-time second team All-Section for both indoor and outdoor track and field … NYPSHAA Scholar-Athlete.
Personal: Is the daughter of Vicki and Matthew Korman … has two siblings, Andrew and Todd … member of the English, History, Science, Math and Spanish honor societies … Rich Bosco Memorial Scholarship recipient in recognition of community service initiatives.