Saint Joseph's women's soccer announces 5-player recruiting class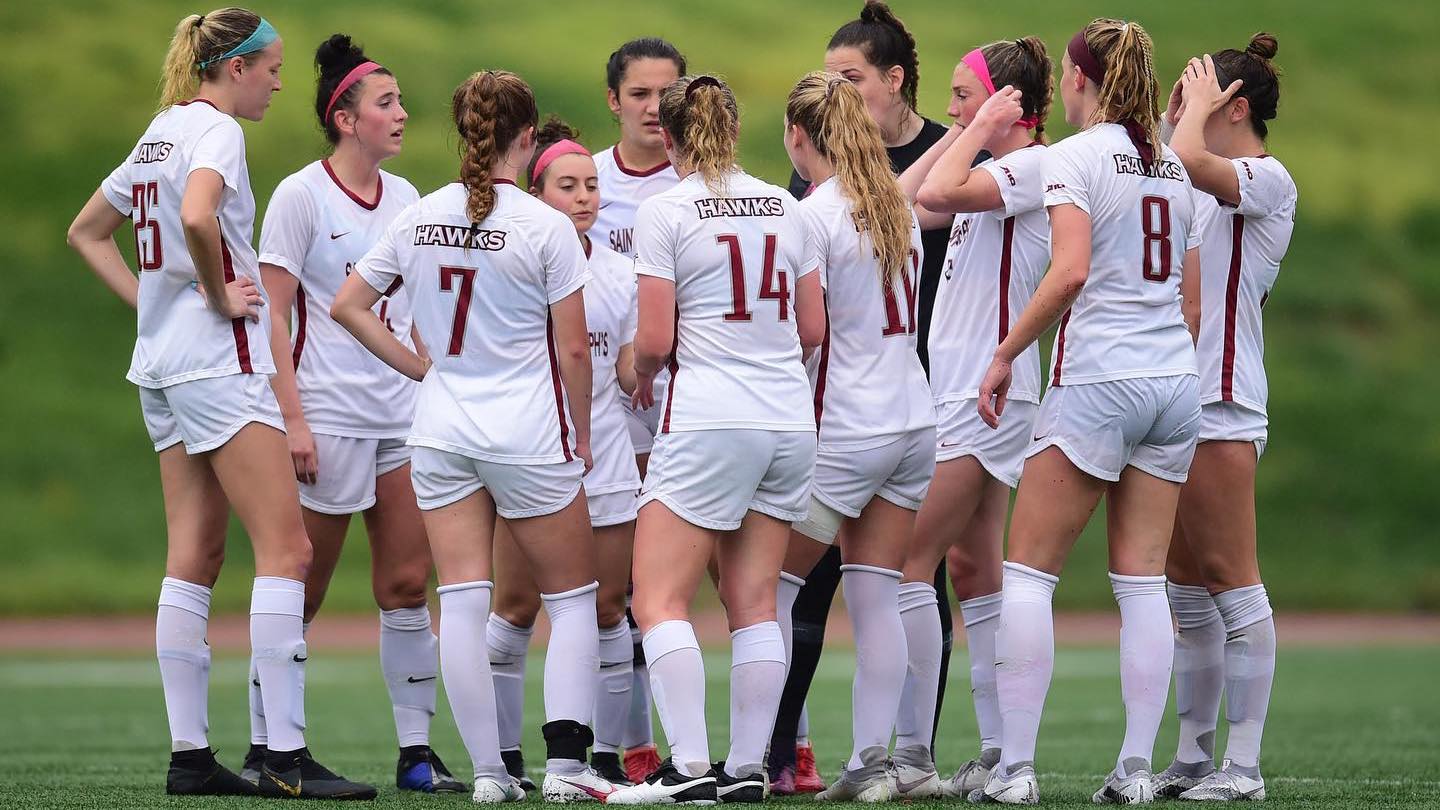 The Saint Joseph's women's soccer program is welcoming newcomers Leia Khairy (Montreal, Quebec/John Rennie High School), Lucia Zovak (Stuttgart, Germany), Danielle Stuart (Sewell, N.J./Washington Township), Lauren Hatt (Coatesville, Pa./Coatesville Area) and Jiselle Daniels (Burlington, N.J./Burlington Township) to Hawk Hill this coming fall.
An attacker from Montreal, Khairy most recently trained alongside Canada's national player pool at the Canadian National High Performance Super REX Center. A member of the Quebec Provincial Soccer team since 2018, she was awarded the 2019 Quebec Elite Soccer League's Golden Ball and Golden Boot. Additionally Khairy served as captain of the Saint-Laurent Soccer Club, where she was named the regional Lac Saint-Louis Soccer Association Female Soccer Player of the Year. Prior to joining the Canadian National High Performance Super REX Center, she competed at Royal West Academy High School, where she was named team MVP.
Adding extended international experience to the Hawks' roster, Zovak joins Saint Joseph's having played in more than 20 international matches. Competing for Croatia, Zovak served as team captain for the U-17 National Team and played for Croatia at the 2019 U-19 European Championship. Additionally, she competed for U-17 VFL Sindelfingen in Bundesliga, helping her squad to impressive wins including against Bayern Munich.
A four-year standout at Washington Township, Stuart made an immediate impact on her squad, leading her team to its first ever sectional title her freshman year. A starter in the midfield and defensive back, she competed for SJEB Rush and was a member of the Rush National Select squad and the 2018-19 ODP State Team.
Hatt earned All-Conference and First Team All-Area twice at Coatesville, while also serving as team captain. As a member of Penn Fusion U-18, she was named to the Northeast ECNL All-Conference Team in 2018 and 2019 and participated in the 2019 Northeast ECNL Conference Select Program. Hatt also took part in the 2018 U.S. Club Soccer id2 Program and competed in the Generation Adidas Select Olympique Lyonnais Program in Lyon, France.
Capturing NJSIAA All-State and First Team All-BCSL accolades three times, Daniels wrapped up a stellar career at Burlington Township in which she tallied 55 goals and 18 assists over four seasons. A three-year team captain, the two-time South Jersey All-Star led Burlington to the Southwest New Jersey Regional title her senior year and earned Burlington Country Player of the Year, Second Team All-State and United Soccer Coaches Regional All American honors. Daniels also put together a stellar club career, playing for the New Jersey Rush as she won the State Cup in 2014 and NLP National title in 2016.