James Madison University women's soccer adds Julie Spracklin to coaching staff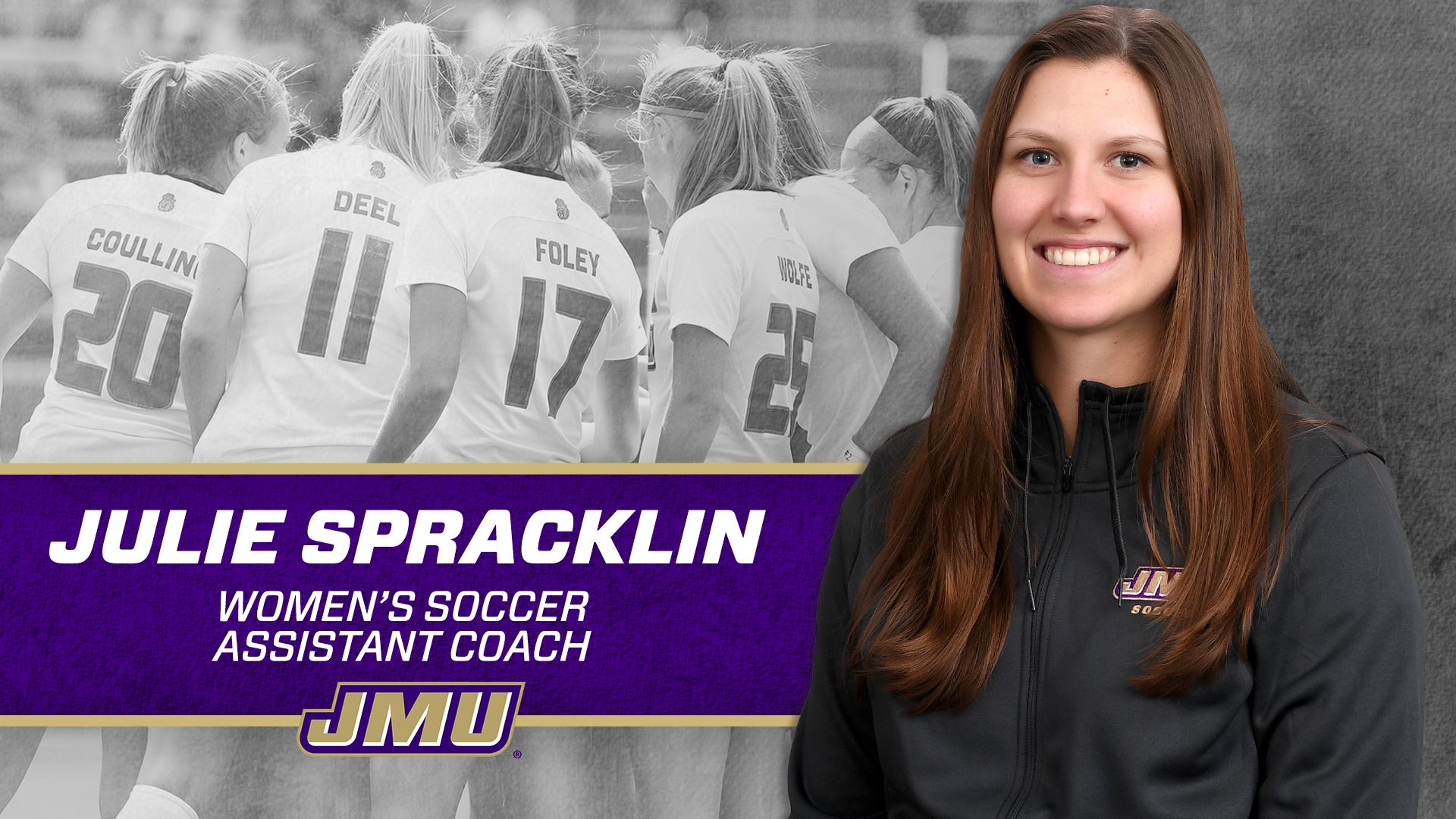 HARRISONBURG, Va. – Former Monmouth standout Julie Spracklin has joined the James Madison University women's soccer program as an assistant coach prior to the 2020 season, as announced by head coach Joshua Walters, Sr..
Spracklin joins the Dukes after three seasons as an assistant coach at Division III Misericordia, where she helped the Cougars rack up more than 40 victories in just three years. Her tenure included helping guide Misericordia to the NCAA Elite Eight in 2018, when the staff was named 2018 Regional Coaching Staff of the Year.
"I am excited to announce the hiring of Julie to our program," Walters said. "We had a tremendous candidate pool and went through an extensive process to find the right fit for the next evolution of JMU Women's Soccer. Julie is a winner, plain and simple. She won as a club player for the prestigious PDA Soccer Club in New Jersey, as a standout Scholar All-American at Monmouth winning 4 MAAC Championships and as an assistant coach at Misericordia going to the Elite 8 last year."
Prior to joining the staff at Misericordia, Spracklin was a four-year starter at Monmouth, where she earned her bachelor's degree in health studies in 2017. After earning MAAC All-Rookie honors as a freshman, she was named First Team All-MAAC three times in the next three seasons, serving as the Cougars' captain as a junior and senior.
"I am extremely excited to be starting this new adventure at this incredible university," Spracklin said. "Coach Walters and Coach Boyd immediately made me feel welcome, as well as each person I have met so far. The feeling that I got when I first stepped on campus felt like home and the people here only solidified that feeling. I am looking forward to helping the program continue to grow its success in any way I can. Go Dukes!"
As a senior, Spracklin was a 2016-17 NCAA Woman of the Year Award nominee and was named to the NSCAA Division I Women's Scholar All-American Second Team. She was also one of 30 NCAA women's soccer student-athletes named as a candidate for the 2016 Senior CLASS Award and was named to the 2016 NSCAA Division I All-Northeast Region First Team.
"Julie is a great role model to bring into the lives of players and has a desire to have an impact," Walters added. "At JMU, we strive to create the best student-athlete experience possible and bringing in quality people is an important piece to that. Julie is competitive, driven, detail oriented and loves the game; one of the young bright minds in college coaching."
The Dukes will return seven starters from their 2019 team that reached the CAA Championship for the third time in five seasons, including All-CAA picks in senior Ebony Wiseman, junior forward Ginger Deel and freshman defender Brittany Munson.