Inside DC Stoddert: A soccer factory in the nation's capital
Founded in 1977 and currently serving over 7,000 youth and teen soccer players, DC Stoddert is the largest youth soccer organization in Washington D.C., and is quickly gaining steam as one of the region's more competitive travel programs.
The Stoddert club serves over 6,000 players on the recreational level of competition and another 700 players at the travel level. According to Douglas Homer, Executive Director of the club, DC Stoddert's success wouldn't be possible without its volunteers, which number over 750, and its large foundation of recreational players.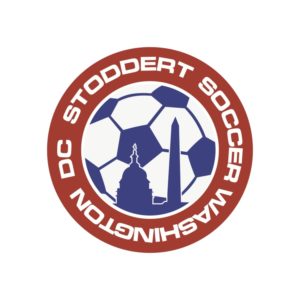 "The heartbeat of our club, outside our volunteers, are our recreational players," Homer said. "It's a massive club, and a lot of that organization takes place between my team, which is the management team, and all levels of volunteers who are involved as coaches, as team managers, as age group coordinators, members of our boards and committees."
Founded by a group of parents who were inspired by the success of soccer in the nation's capital – including the North American Soccer League's Washington Diplomats, which existed from 1974-1981 – Stoddert has its roots as a recreational club that eventually evolved to include travel teams. The team operates in conjunction with D.C. Parks and Recreation, meaning that much of the field space comes from cooperation with the public. Homer estimates about 80 percent of the fields used by Stoddert are obtained through negotiations with the Parks and Recreation department and about 20 percent are from the generosity of various private schools and institutions within the area.
Still, finding field space remains one of the biggest challenges for the club, operating in and around the nation's capital where real estate and open green is not easy to come by.
+Read: Jefferson Cup adds Memorial Day Boys Showcase for 2016
"Washington D.C. has made a lot of progress in the last couple years in adding synthetic turf fields that have lights, but it also has had some troubles in how accessible those fields are to the community and to organizations like ours and even to adult organizations as well," Homer said. "It's different in Fairfax County or Loudon County, where there's much more space available and more facilities in the marketplace. We're always up against limited resources."
But with the challenges of being in a soccer hotbed also come plenty of advantages, especially the pure number of people who love the world's game.
"There are people here from all around the world that have tremendous soccer acumen and have played the game, have coached the game, have been innovators for the game and the business that supports soccer," Homer said. "There's talent everywhere you look—players, coaches, referees, soccer curriculum developers, people that provide website service. It's not that hard to find the talent that you need."
With such huge numbers, Stoddert is a major part of the D.C. soccer scene. But limited field space and time makes it difficult for even their top teams to get more than two training sessions a week, plus home games on the weekends.
Still, the club's first teams face some of the top competition in the region and even the nation, week-in and week-out with Stoddert being a full member of the Club Champions League (CCL). Composed of the top travel teams in every age group from U-9 to U-18 from 16 high-level D.C., Maryland and Virginia clubs, the CCL is home to 13 reigning State Cup champions, two regional champions and five 2015 US Youth Soccer National Championships qualifiers.
Stoddert teams won the CCL's U-12 Girls Division and were co-champions with SOCA in the U-14 Boys Division for the 2014-2015 season, and the club placed 7th out of 16 overall in the league. Meanwhile, national powerhouse Loudoun Soccer Club captured the CCL overall championship, Beach FC took the girls overall title and Arlington Soccer won the boys overall title.
Starting in 2015-2016, Stoddert will be among 12 clubs with their second teams competing in CCL II, which encompasses the U-11 to U-14 age groups on both the boys and girls sides for the first year of the league's new second team pathway. Other Stoddert travel teams participate in the National Capital Soccer League (NCSL) for boys' teams, Washington Area Girls Soccer League (WAGS) for girls' teams, and MSI Classic League for both boys' and girls' teams.
Because D.C. area clubs face many of the same challenges, there are no rivalries to speak of off the field, only cooperation according to Homer. Organizations are simply looking to help promote and improve soccer in the area.
"Our teams will play against one another on the weekends but one of the things that we're trying to do as executive directors is working together to identify ways in which we share practices and we collaborate as much as we can because we're all trying to do the same thing," he said. "When I look at the people around the DMV that I admire or respect who are running the clubs, there are more I can count on my hands."
Still, the club remains fixated on winning championships on the field and developing players, and that process starts with the coaches, who go through a thorough hiring process led by the travel director Evans Malyi, before getting the job. The process starts with a list of skills and personality traits Malyi looks for in his coaches, followed by advertising for the position and one-on-one interviews. Then comes a probationary period, when the coach meets with players and parents before taking control of the team. It's a thorough process, but one that Homer and Malyi feel helps ensure that the right candidate is selected.
"If we are consistent in our effort and our coaches know their coaching points and are following a plan, which they do, then we are set up to be a successful club," he said.
As D.C.'s largest soccer organization, Stoddert is responsible for not only introducing the game to kids all around the District – teams from the Boys & Girls Club and DC Scores often join the Stodder recreational league – but also for the cultivation of several players who go on to join ECNL or U.S. Soccer Academy prorgrams. Still, part of the reason the club remains such a major success is the culture it builds and the relationships that exist between player and coach at the travel level, which can start as early as Under-7 skill clinics for the advanced players.
"I think, when you talk about the elite player, we provide a real sound environment for kids who want to technically develop the skills and abilities that they need to progress," Homer said.
Some of Stoddert's top prospects have gone on to play for D.C. United Academy or join local ECNL member clubs such as Bethesda SC or Maryland United. Recently, the club has produced Division I college players Michael Klain (Harvard) and Owen Marshall (Columbia University by way of D.C. United Academy) among others, and Amir Lowery, a defender who played at Wake Forest and then bounced between the USL and MLS for several years, is an alumnus who has returned to the area to coach the next wave of D.C. youth soccer talent. To Homer, creating a culture that helps advance the game is what leading the club is all about.
"A long-term goal of ours is to make sure we do everything we can to provide educational resources to the coaches and managers that work with our players so they in turn can deliver that to the kids," he said. "I think that's a crucial, crucial step in our effort and also in the long-term effort to develop world-class players for the U.S. Soccer system."