Groups decided for MLS is Back Tournament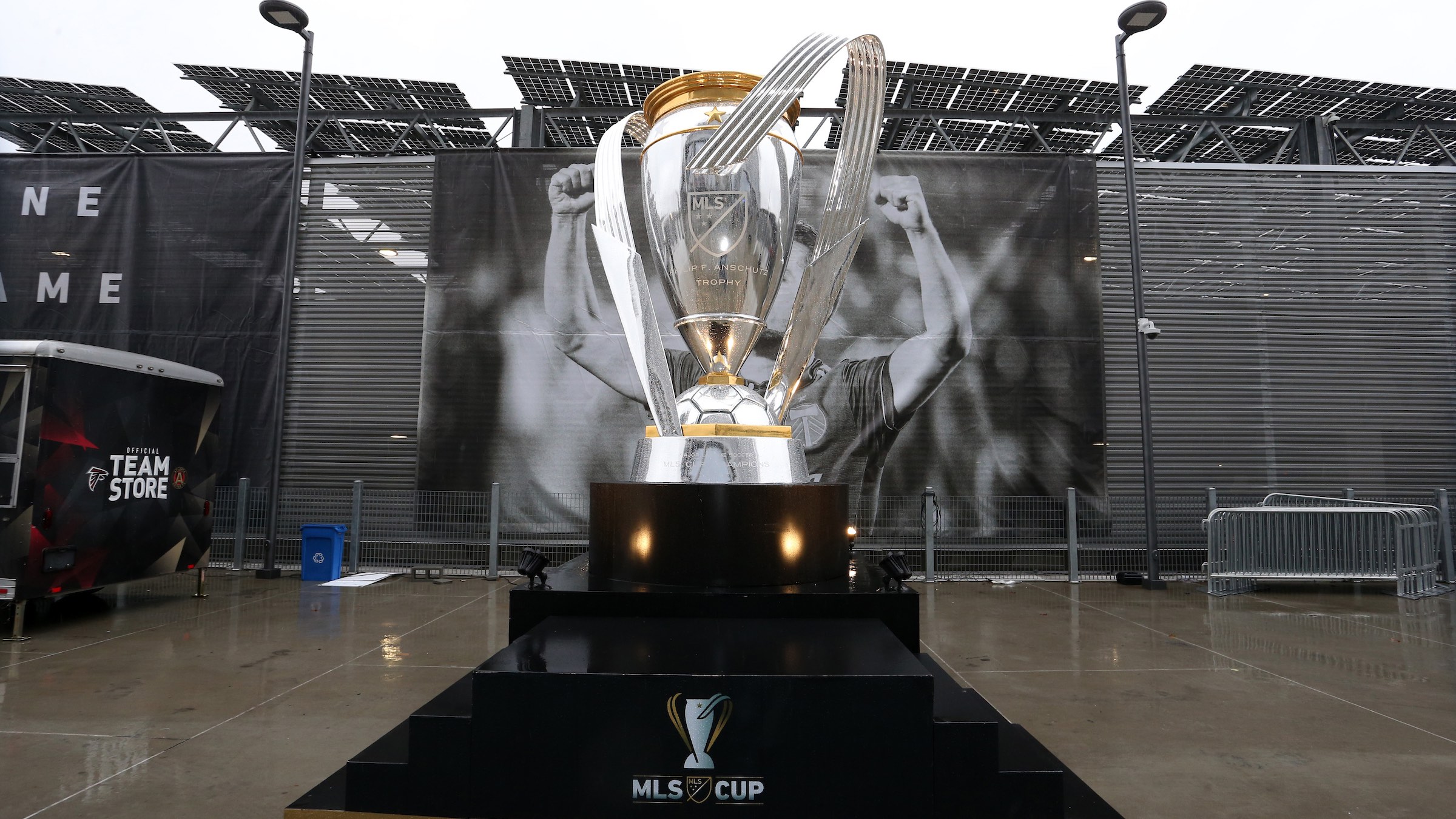 NEW YORK – Major League Soccer conducted the official draw for the MLS is Back Tournament to determine the group stage matchups of the competition.
Each club will play three group stage matches, all counting towards the 2020 MLS regular season standings, and the tournament winner will earn a spot in the 2021 Scotiabank Concacaf Champions League.
Similar to a FIFA World Cup format, the tournament will feature a continuous schedule of matches with group stage play featuring 16 consecutive days of action beginning on July 8 at the ESPN Wide World of Sports Complex at Walt Disney World Resort in Florida. The top two teams from each group along with the four best third-place finishers will move on to the knockout stage.
As the host club, Orlando City SC was placed in the top spot in Group A, which will be the six-team group. In addition, Inter Miami CF will join Orlando in Group A. As part of Major League Soccer's decision to restart the season in the state of Florida, the inaugural match between Orlando City SC and Inter Miami CF will kick off the tournament on July 8.
The remaining clubs in Group A will face three opponents set on their draw position. The matchups are ordered by slot number and not placed in order of game schedule:
Seed
Club
Opponents
A1
Orlando City SC
MIA
NYC
NSH
A2
Inter Miami CF
ORL
PHI
CHI
A3
New York City FC
ORL
PHI
CHI
A4
Philadelphia Union
MIA
NYC
NSH
A5
Chicago Fire FC
MIA
NYC
NSH
A6
Nashville SC
ORL
PHI
CHI
The remaining top seeds in each group were determined by their performance in the 2019 season. In the Eastern Conference, 2019 MLS Cup finalist Toronto FC was drawn into Group C, while 2019 MLS Cup Playoffs semifinalist Atlanta United was drawn into Group E. In the Western Conference, 2019 MLS Cup Champion Seattle Sounders FC was drawn into Group B, while 2019 MLS Cup Playoffs semifinalist Los Angeles Football Club was drawn into Group F. Real Salt Lake, the team with the next highest points total in the Western Conference from the 2019 season, was drawn into Group D.
| | | | | | | |
| --- | --- | --- | --- | --- | --- | --- |
| Group | A | B | C | D | E | F |
| Position | Eastern | Western | Eastern | Western | Eastern | Western |
| 1 | ORL | SEA | TOR | RSL | ATL | LAFC |
| 2 | MIA | DAL | NE | SKC | CIN | LA |
| 3 | NYC | VAN | MTL | COL | RBNY | HOU |
| 4 | PHI | SJ | DC | MIN | CLB | POR |
| 5 | CHI | | | | | |
| 6 | NSH | | | | | |
The tournament schedule, including specific matchup dates and broadcast details, will be announced at a later date.
Clubs will begin arriving in Orlando as early as June 24 for preseason training. Clubs that can conduct full team training in their markets pursuant to the league's medical and testing protocols must arrive no later than seven days before their first match.
Following group stage play, the advancing clubs enter the knockout stage which will include a Round-of-16, Quarterfinals, Semifinals, and the Championship match will take place on August 11. Matches tied at the end of regulation in the knock-out phase will proceed directly to a penalty kick shootout. Click HERE for the MLS is Back Tournament Competition Guidelines.
In addition to group stage matches that count in the regular season standings and the Champions League berth, players will have the opportunity to earn additional bonuses as part of a $1.1 million prize pool.
The MLS medical department and the league's infectious disease experts have developed a comprehensive COVID-19 testing plan which will be implemented for the entire MLS is Back Tournament. An overview of health, safety and medical protocols can be found HERE. In addition, MLS will make a contribution of serology (antibody) tests to Central Florida residents beginning June 18.
KEY DATES
June 24: Teams begin arriving in Florida
July 8: MLS is Back Tournament group stage begins
July 25-28: Round-of-16
July 30- Aug. 1: Quarterfinals
August 5-6: Semifinals
August 11: MLS is Back Tournament Final