Girls Academy and ECNL Girls embark on 2021-22 campaign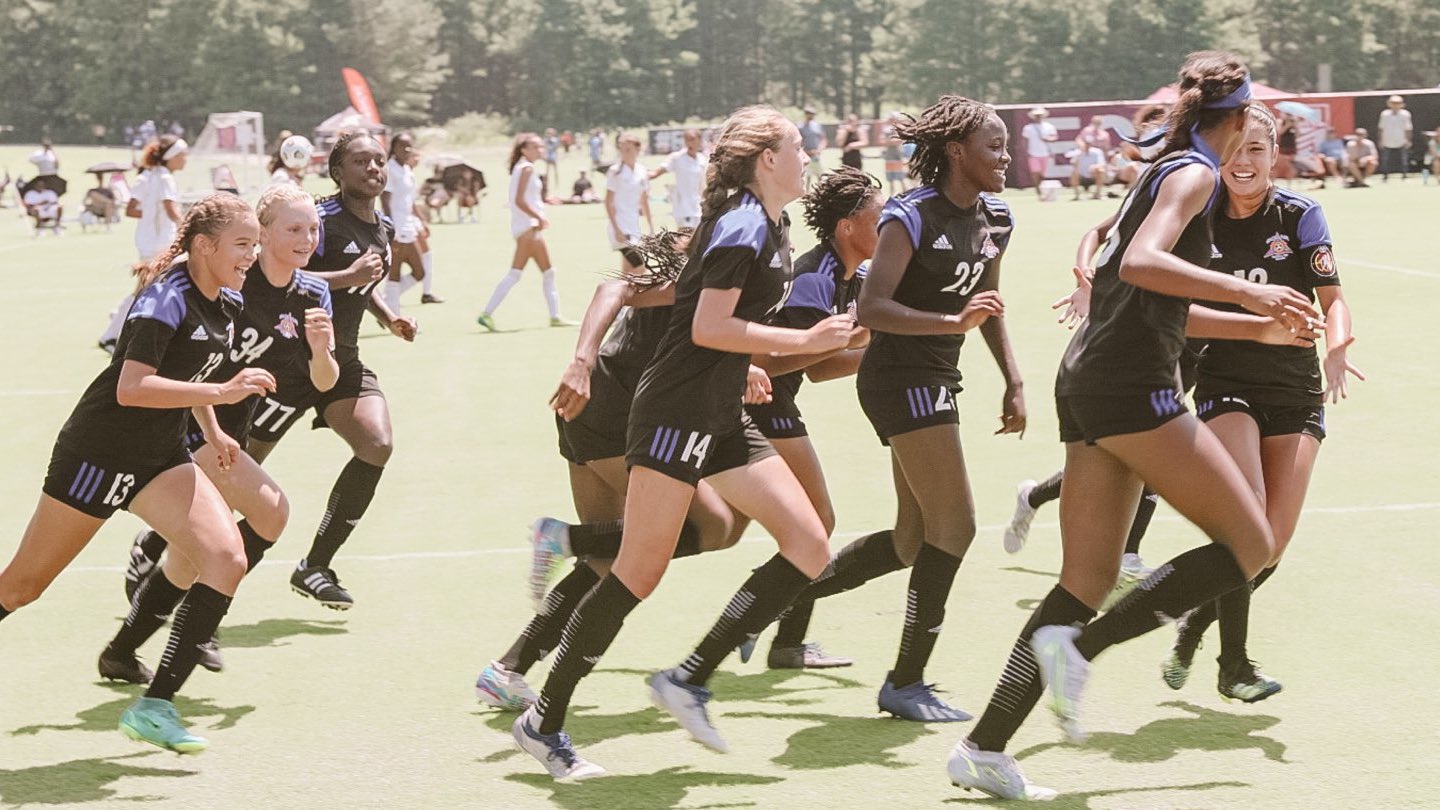 By Adam Schwager
SoccerWire Staff Writer
This past weekend marked the start of a brand new season for the Girls Academy, while kickoff for ECNL Girls is not far behind.
The second GA season began with a small slate of games in the Northwest Conference. A series of matchups between crosstown rivals Santa Cruz Breakers and Santa Clara Sporting took place Saturday, in addition to a matchup between Palo Alto SC and FC Bay Area. About half of the GA's remaining conferences will kick off this coming weekend, with most others starting their season over Labor Day weekend.
ECNL Girls haven't officially started their season yet, but they have made a couple key announcements regarding play in the 2021-22 campaign. First, they updated their conferences for the new season. They have also updated their website with new dates for the planned 2021-22 national events, a list that can also be found at the bottom of this article.
Similarly, Girls Academy also released their conference alignment for their second season and official list of events. Listed below is the combined schedule of national events for both the ECNL and Girls Academy, all subject to change.
| | |
| --- | --- |
| Event | Date |
| ECNL Girls California (U12-U14) – San Diego, California | October 9-11, 2021 |
| Girls Academy West Regional (U13-U14) – Oceanside, California | October 22-25, 2021 |
| ECNL Girls Arizona Fall (U15-U18/19) – Phoenix, Arizona | November 12-14, 2021 |
| ECNL Girls Tennessee (U15-U18/19) – Murfreesboro, Tennessee | December 3-5, 2021 |
| Girls Academy Champions League I (U13-19) & Showcase (U15-U19) – Norco, California | December 8-13, 2021 |
| ECNL Girls Florida (U16-U18/19) – Lakewood Ranch, Florida | January 8-10, 2022 |
| ECNL Girls Texas (U15-U17) – Houston, Texas | February 26-28, 2022 |
| Girls Academy Champions League II (U13-U19) – Bradenton, Florida | March 9-15, 2022 |
| Girls Academy Central/East Regional (U13-U14) – TBD, TX | March TBD, 2022 |
| ECNL Girls Arizona Spring (U12-U17) – Phoenix, Arizona & Scottsdale, Arizona | April 2-4, 2022 |
| Girls Academy East/Northeast Regional (U13-U14) – Greensboro, NC | April 22-25, 2022 |
| Girls Academy Spring Showcase (U15-U19) – Greensboro, NC | April 28-May 2, 2022 |
| ECNL Girls South Carolina (U12-U14) – TBD, South Carolina | May 6-8, 2022 |
| ECNL Girls New Jersey (U15-U17) – Somerset, NJ | May 28-30, 2022 |
| Girls Academy Summer Playoffs (U13-U19) & Showcase (U15-U19) – Oceanside, CA | June 22-29, 2022 |
| ECNL Girls National Playoffs – Redmond, WA | June 22-29, 2022 |
| ECNL Girls National Finals – Richmond, VA | July TBD, 2022 |
| Girls Academy National Finals (U14-U17) – TBD | July 8-10, 2022 |