Fresh off first SEC title, Georgia adds three recruits to 2024 roster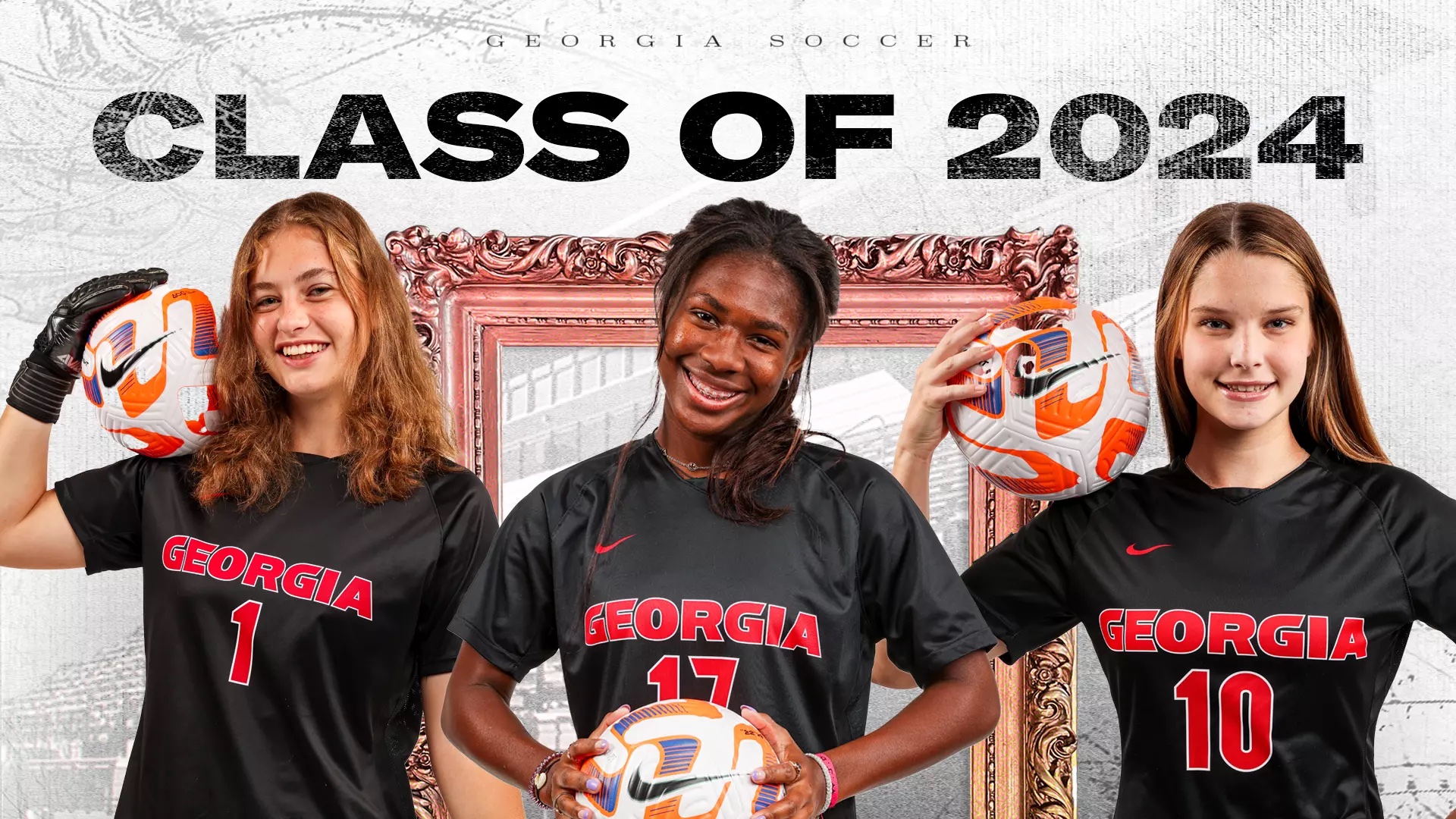 ATHENS, Ga. – Georgia Soccer head coach Keidane McAlpine announced the addition of three new Bulldogs for the 2024 season with the signings of their National Letters of Intent.
Joining the Bulldogs are goalkeeper Nicole Bidun (New York, N.Y.), midfielder Anna Castenfelt (Paradise Valley, Ariz.), and forward Cayla Jackson (Clermont, Fla.).
The Bulldogs are coming off a 2023 season in which they captured their first-ever SEC Championship title.
See below for a look at each member of Georgia's early signing class.
Nicole Bidun
Bidun joins Georgia after playing for the New York Soccer Club and Brooklyn Technical High School. Bidun served as team captain for NYSC, earning a spot on the ODP East Regional Team. For her high school, she also served as team captain and led the team win the 2022 New York City championship. Additionally, she played for Downtown United of the WPSL, helping the team amass an undefeated record. She was named to her school's High Honor Roll in all four years and is a National Merit Commended Student. She is also an accomplished chef, winning "Top Chef Junior" in 2018 and "Chopped Jr." in 2015.
Bidun is the daughter of Mike and Olga Bidun. Her father played football and lacrosse at Brown. She is intending to be a Double Dawg with a bachelor's in Agricultural Engineering, followed by a master's in Business Administration.
Anna Castenfelt
Castenfelt joins Georgia after playing for Utah Royals FC Arizona and Scottsdale Christian Academy. For Utah Royals, she was named to the 2022-23 ECNL Southwest First Team and was invited to the ECNL National Selection Game in 2021 and 2022, as well as the 2022 ECNL National Camp. She has been featured in numerous U.S. Soccer events, participating in the U19 Youth National Team player pool after being called to the U14, U15, and U17 YNT camps. For Scottsdale Christian, she was named the team MVP while earning Region 2A Offensive Player of the Year and First Team honors. She is also a member of the National Honor Society.
Castenfelt is the daughter of Dennis and Ann Marie Castenfelt. Her father played soccer at Belhaven College in Mississippi. She is intending to major in Psychology.
Cayla Jackson
Jackson joins Georgia after playing for Tampa Bay United ECNL and East Ridge High School. For TB United, she was named to the ECNL First Team in 2021-22 and Second Team in 2022-23, while helping her team reach the U16 ECNL Final 4. She was also selected for the ECNL Girls National Training Camp in 2022, after previous reaching the U.S. YNT and ODP pools for U14, U15, and U16. For East Ridge, she was twice named to the Orlando Sentinel First Team All-Central Florida, while becoming the all-time goal scorer in program history. In her junior season, she captained the Knights and earned MVP honors while setting a school record with 46 goals to go with 22 assists. In her sophomore season, she scored 38 goals and assisted on 17 while winning a district championship with the Knights. In her freshman season, she set a freshman record with 34 goals and 19 assists while winning the school's first district championship and reaching the third round of the FHSA state playoffs. Off the field, she is a member of the National Honor Society and the senior student body president.
Jackson is the daughter of Cedric and Sheena Jackson. Her father played football at Illinois State, while her sister, Cydnie, plays soccer at Queens University of Charlotte. She is intending to major in Pre-Law and Business.