Alabama announces West Coast-heavy signing class, featuring 8 total recruits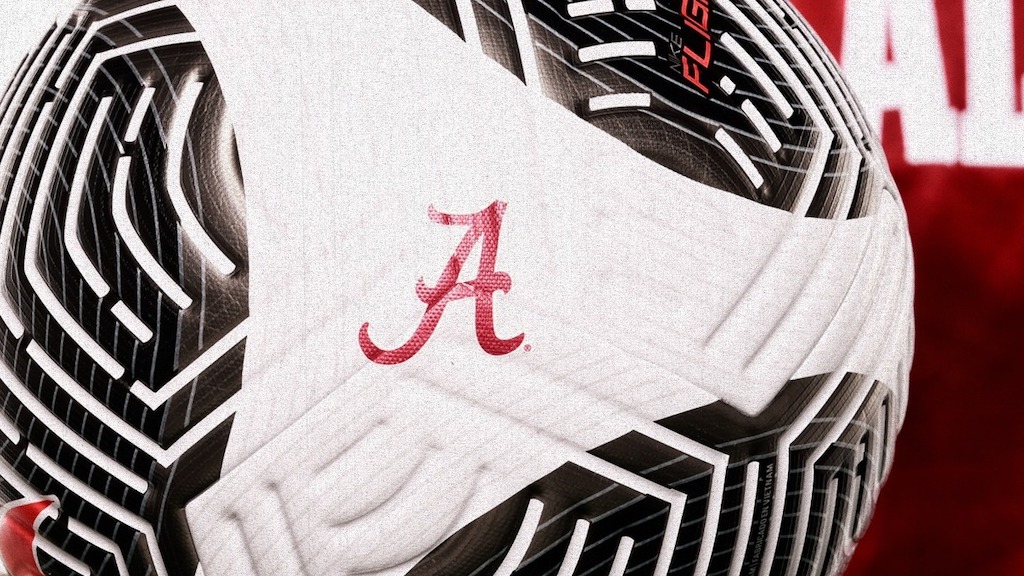 TUSCALOOSA, Ala. – The Alabama soccer team welcomed eight signees to the Class of 2024, head coach Wes Hart announced.
The Crimson Tide will welcome in a strong group for the 2024 season as Breezie Brewer, Kiley Kukan, Lexi Meyer, Madi Munguia, Sophia Neves, Madeline Padelski, Ashley Roni and Maison Smith signed their National Letters of Intent.
"This is a big day for the future of Bama Soccer," stated Hart. "We are beyond excited to welcome this group of talented, fierce competitors to our team. One can read their extensive list of accolades and accomplishments and gather that this is one of, if not the most decorated class in program history."
"Our coaching staff worked hard to identify and recruit what we felt were the best fits for our style of play and our team culture," Hart continued. "For six of them, the fun begins in January when they will enroll early here and begin their college soccer journey with us. We are looking for this group to make an impact from day one as we blend them in with what is a great group of returning players. We want to officially welcome them and their families to the Bama Soccer Family! The future is bright in Tuscaloosa!"
See below for a look at each member of Alabama's signing class.
———
Breezie Brewer
Defender | Riverside, Calif.
Back-to-back US Youth Soccer (USYS) Cal-South National Cup Champions
Invited to the U.S. Soccer National Training Center Elite Training Camp
Named the most valuable player and scored the game-winning goal in the 2018 USYS Far-West Regional Championship
Undefeated 2023 United Premier Soccer League (UPSL) conference champions with SoCal Reds FC, in addition to making the semifinals and two Elite Club National League (ECNL) quarterfinals with So Cal Blues.
Kiley Kukan
Midfielder/Forward | Old Monroe, Mo.
Two-time ECNL National Champion with SLSG, winning the title the past two seasons (2022, 2023)
Named a First Team ECNL Midwest All-Conference honoree in 2022 and 2023
Invited to the 2022 ECNL National Training Camp
Three-time U.S. Youth National Team (USYNT) Regional ID Camp participant (2021, 2022, 2023)
Competed in the 2022 and 2023 ECNL National Selection Game
Lexi Meyer
Midfielder | Lone Tree, Colo.
Currently the No. 37-ranked national player by TopDrawerSoccer
Two-time ECNL All-American with Colorado Rapids, earning the honor in 2021-22 and 2022-23
Named the ECNL Northwest Conference Player of the Year for the 2021-22 season
Earned ECNL First Team All-Conference honors for 2021-22 season
Madi Munguia
Goalkeeper | Puyallup Wash.
Invited to the U20 National Team Training Pool
Named a three-time First team All ECNL Conference honoree with Pac NW SC
Played in Houston NSG
Sophia Neves
Forward/Midfielder | Spanish Fork, Utah
Earned 2023 ECNL Northwest All-Conference First Team honors with La Roca FC
Named the GA Talent ID MVP in 2023
Won the West Region ODP Title in 2022
2021 Utah State Cup Champion
Madeline Padelski
Midfielder/Forward | Nolensville, Tenn.
Invited twice to the U.S. Youth National Team U16 Domestic training camp and to the U17 training camp once
U16 Mondial Montague winner
Scrimmaged against Japan on two occasions, netting a goal and tallying an assist in the international match
Plays club soccer in the ECNL with Tennessee SC
Ashley Roni
Forward | Sammamish, Wash.
Named to the 2023 U19 ECNL All-Northwest Conference First Team with Crossfire Premier
Competed at the 2023 High School All-American game
Two-time All-State High School First Team honoree (2022, 2023)
Finalist for the 2022 and 2023 High School National Player of the Year
USYNT Regional ID training pool
High school 4A state champions in 2022
Maison Smith
Defender | Eureka, Mo.
Back-to-back ECNL National Champion in 2022 and 2023 with SLSG
Earned ECNL Midwest All-Conference First Team in 2022 and second team in 2023
Invited to the 2022 ECNL National Training Camp
Competed in the 2022 ECNL National Selection Game