Forwards to Watch in NCAA Men's Soccer for 2022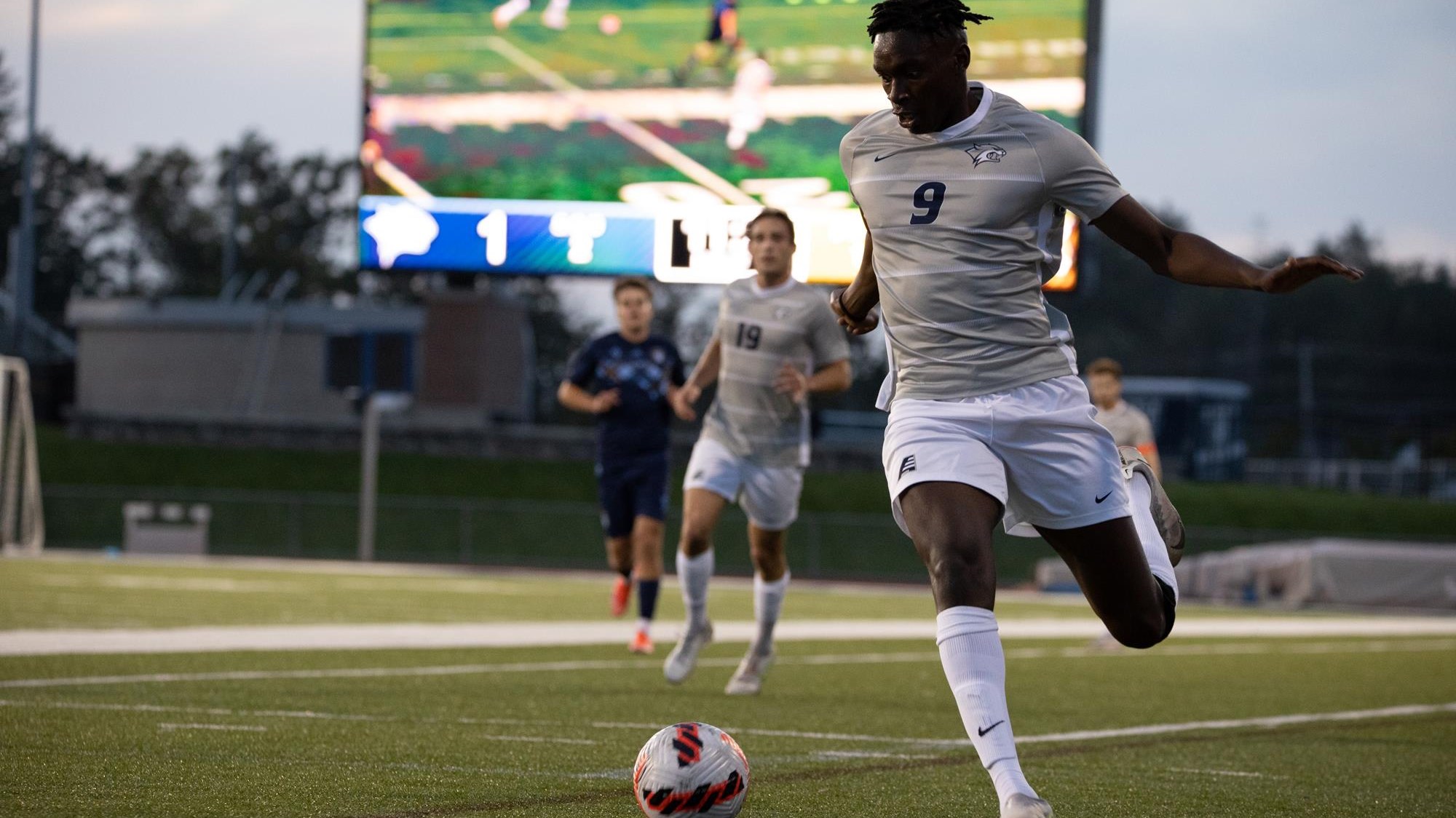 KANSAS CITY, Mo. – United Soccer Coaches has announced the forwards on its NCAA Division I Players to Watch lists for the 2022 season.
The lists are comprised of 41 women and 30 men. New Hampshire's Tola Showunmi is the lone returning All-American on the men's side.
The lists are being released for the first time this season by the Division I All-America Committees to promote college soccer leading up to the official start date for the regular season later this month. The lists include United Soccer Coaches All-Americans and first or second team All-Region players from 2021, who are scheduled to return for the 2022 season.
See below for a look at the 2022 Forwards to Watch on the men's side. To view the women's side, click here.
2022 NCAA Division I Men's Players to Watch – Forwards
| | | | |
| --- | --- | --- | --- |
| Name | Class | School |  Hometown |
| Nonso Adimabua | Jr. | University of California | Asaba, Nigeria |
| Steven Afrifa | Jr. | Florida International University | Toronto, Ont. |
| Patrick Agyemang | Sr. | University of Rhode Island | East Hartford, Conn. |
| Zaki Alibou | Jr. | Rider University | Meknes, Morocco |
| Joshua Bolma | So. | University of Maryland | Accra, Ghana |
| Aadne Bruseth | GR5 | Missouri State University | Batnfjordsora, Norway |
| Wilmer Cabrera, Jr. | Sr. | Butler University | Bogota, Colombia |
| Taylor Calheira | Jr. | UMBC | Towson, Md. |
| Aboubacar Camara | Jr. | University of Louisville | Upper Darby, Pa. |
| Ryan Carmichael | Jr. | Hofstra University | Armagh, Northern Ireland |
| Paolo Carroll | Sr. | Yale University | Sao Paulo, Brazil |
| Shaun-Chris Joash | Sr. | Grand Canyon University | Hampton Hill, England |
| Gevork Diarbian | Jr. | Providence College | Cranston, R.I. |
| Lucca Dourado | So. | University of Central Florida | Sao Paulo, Brazil |
| Emeka Eneli | GR5 | Cornell University | Dublin, Ohio |
| Billy Hency | GR5 | Loyola University Chicago | Fenton, Mo. |
| Maxi Hopfer | Jr. | Duquesne University | Styria, Austria |
| Emil Jaaskelainen | Jr. | Long Island University | Bolton, England |
| Levonte Johnson | Sr. | Syracuse University | Brampton, Ont. |
| John Klein | Jr. | Saint Louis University | Columbia, Mo. |
| Bojan Kolevski | Jr. | Cleveland State University | Skopje, North Macedonia |
| Peter Mangione | Jr. | Penn State University | Hunt Valley, Md. |
| Declan McGlynn | Sr. | Seattle University | Kirkland, Wash. |
| Alex Meinhard | Jr. | University of Tulsa | Tartu, Estonia |
| Nelson Pereira | So. | Stetson University | Silveira, Portugal |
| Tola Showunmi | GR5 | University of New Hampshire | Enfield, England |
| Tyrese Spicer | Jr. | Lipscomb University | Trin City, Trinidad & Tobago |
| Jackson Temple | Sr. | Rutgers University | Millville, Pa. |
| Oladayo Thomas | GR5 | Santa Clara University | Lagos, Nigeria |
| Milo Yosef | Sr. | Marshall University | Aachen, Germany |
*GR5 Indicates student-athletes exercising their extra year of eligibility due to COVID-19