Florida State women's soccer set to play 8 ACC regular season matches this fall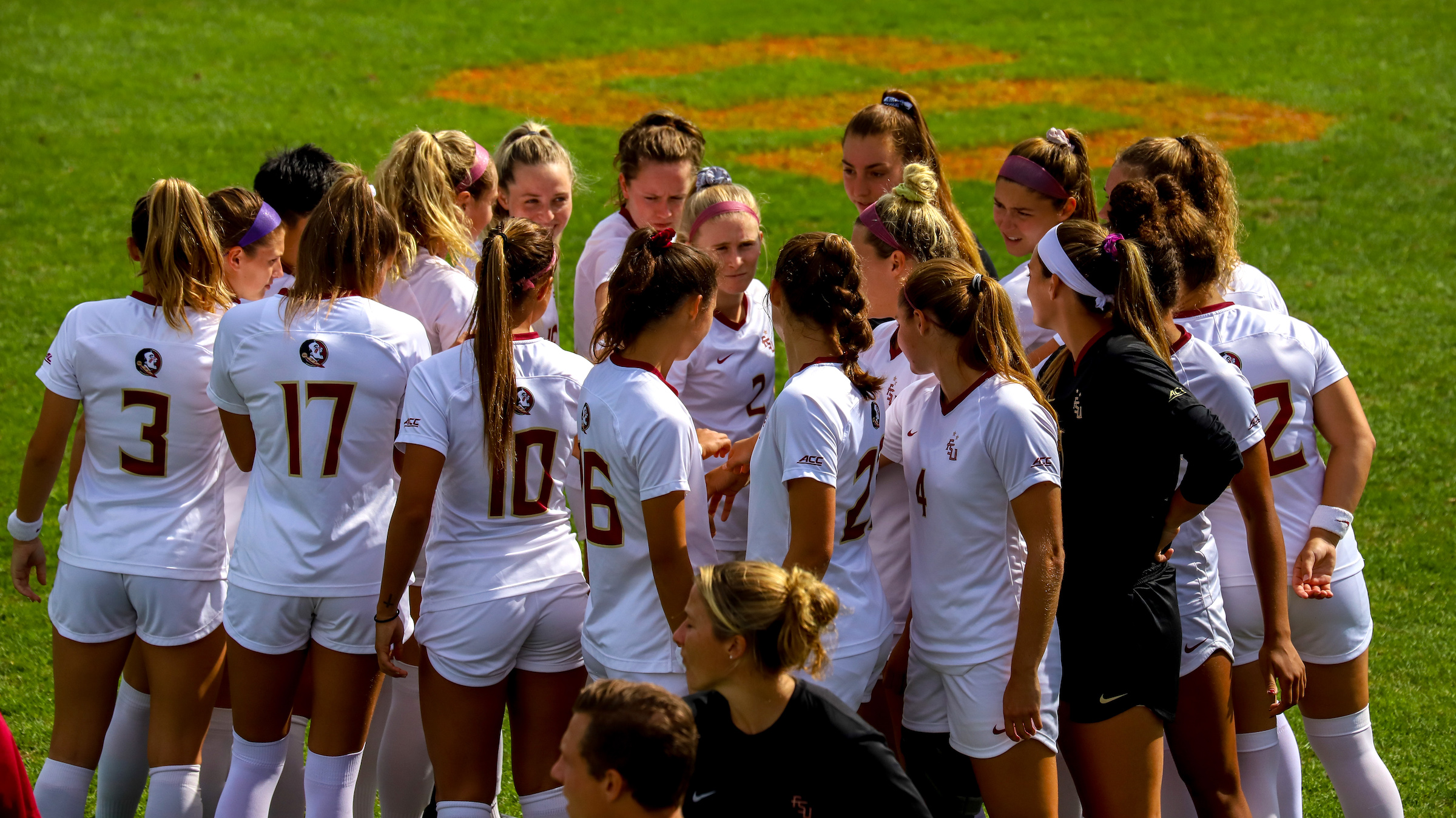 TALLAHASSEE, Fla. – The Florida State Seminoles women's soccer program will play an 8-game regular season schedule this fall, as the Atlantic Coast Conference (ACC) announced its plans on Friday.
The ACC's Fall 2020 competition format will feature an eight game regular season schedule. Each conference member will have four home games and four road games, culminating in an eight team ACC Tournament that begins on November 10th. Games will be played on Thursdays and Sundays with one week off in between weekends of competition.
"I think that we all knew that this was going to be a different type of season and the schedule certainty reflects that but we are thrilled to go out and compete against eight top-level teams," said head coach Mark Krikorian. "We are excited to have some competitions here in Tallahassee and get on the road to play some quality opponents as well. All things considered, we are all pretty pleased that we have gotten this far and we hope that a lot continues to go in our favor and we are able to have all of these games."
Florida State was a combined 6-2 against their 2020 opponents a season ago and six of the eight teams qualified for the 2019 NCAA Tournament.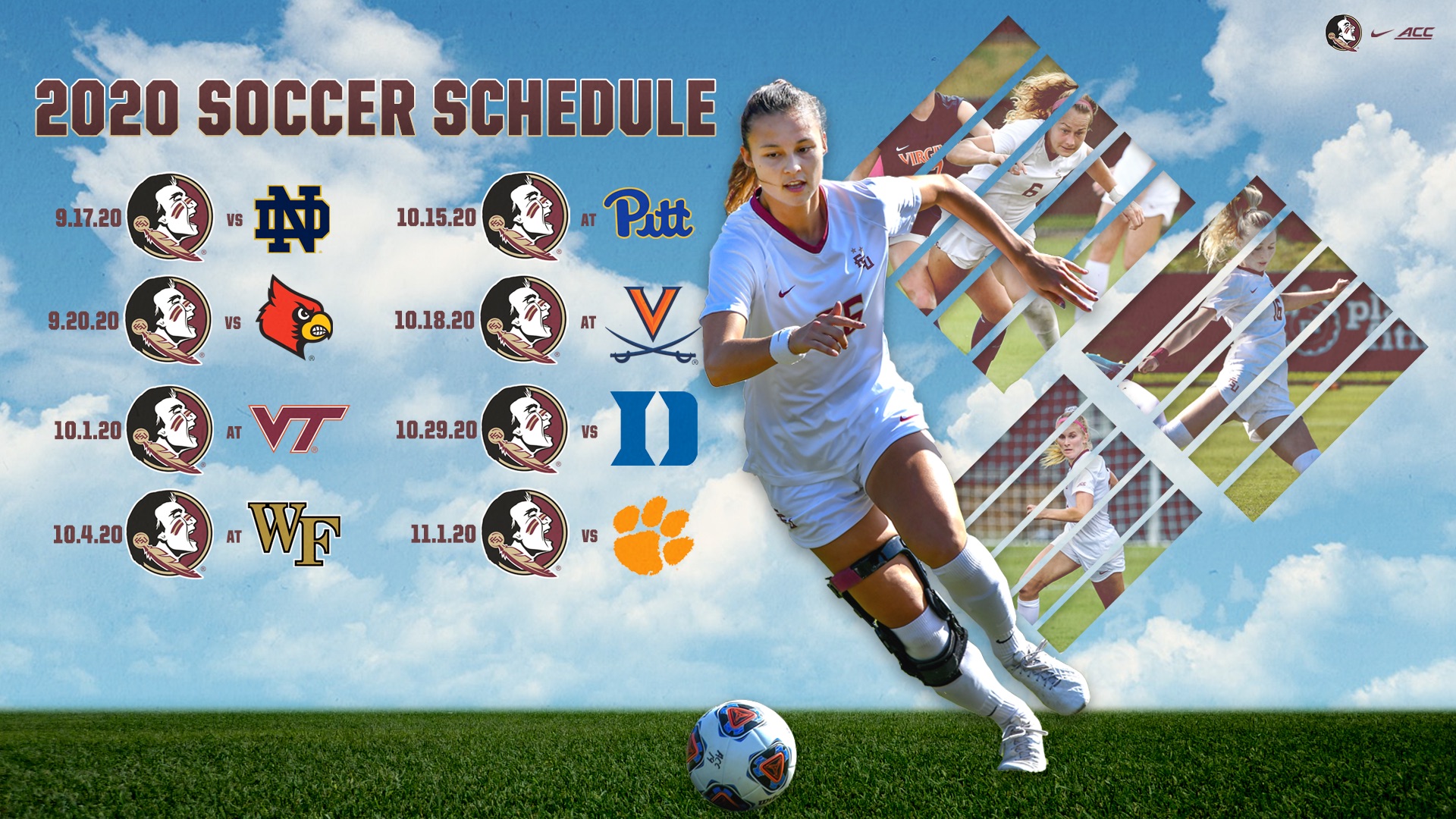 The road to the 2020 ACC Championship begins on September 17th as the Noles take on Notre Dame in the friendly confined of the Seminole Soccer Complex. FSU wraps up their first weekend of play against Louisville at home on Sunday, September 20th. Florida State's remaining home games are the final weekend of the regular season against Duke, Thursday, October 29th, and Clemson, Sunday, November 1st.
The Seminoles have four road games coming on two road trips. FSU heads to Blacksburg, Va. on Thursday, October 1st to take on Virginia Tech before heading to Winston-Salem, N.C. to take on the Demon Deacons of Wake Forest (Oct. 4). After a week off the Noles head back on the road to face Pitt (Oct. 15) and Virginia (Oct. 18).
Fan attendance and stadium policies are to be announced at a later date. All game times and TV information will be announced at a later date as well.
The ACC Championship starts on November 10th and will be played at WakeMed Soccer Park in Cary, N.C. The ACC Championship match will be played on Sunday, November 15th. There will be no NCAA championship for soccer this fall.
Florida State returns players that accounted for 75.5 percent of their goals (37 of 49) and 75 percent of their assists (33 of 44) from the 2019 season. The Seminoles return 15 of 21 players from a season ago.
2020 Soccer Schedule
September 17          Notre Dame*                        Tallahassee, Fla.
September 20          Louisville*                             Tallahassee, Fla..
October 1                at Virginia Tech*                Blacksburg, Va.
October 4                at Wake Forest*                Winston-Salem, N.C.
October 15              at Pitt*                             Pittsburgh, Pa.
October 18              at Virginia*                        Charlottesville, Va.
October 29                Duke*                                    Tallahassee, Fla.
November 1              Clemson*                              Tallahassee, Fla.
November 10-15       2020 ACC Tournament        Cary, N.C.
* – Conference Game
BOLD – Home