Big 12 Conference moves forward with fall soccer season, unveiling revised schedule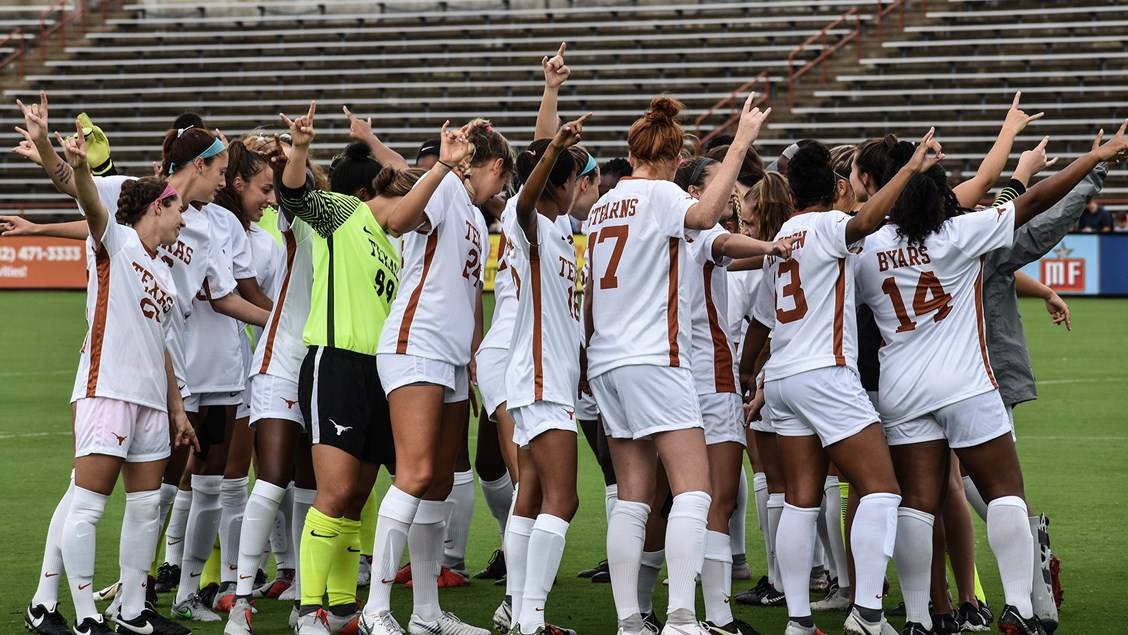 The Big 12 Conference announced its revised soccer schedule for the 2020 campaign.
Each team is scheduled to play nine league matches beginning on September 11 and concluding on November 6. Make-up contests could continue after November 6. Teams are not permitted to play any non-conference opponents this fall.
Earlier this summer, Texas Tech was voted as the preseason favorite to win the Conference crown for the first time in program history. Oklahoma State, TCU, West Virginia and Texas rounded out the top-five followed by Kansas, Baylor, Oklahoma, Iowa State and K-State.
Friday, September 11
TCU at Baylor
West Virginia at Iowa State
Texas Tech at K-State
Oklahoma State at Oklahoma
Kansas at Texas
Friday, September 18
Oklahoma at Kansas
Iowa State at Oklahoma State
Texas at TCU
Baylor at Texas Tech
K-State at West Virginia
Friday, September 25
Baylor at Iowa State
Texas Tech at Kansas
TCU at K-State
West Virginia at Oklahoma State
Oklahoma at Texas
Friday, October 2
Oklahoma State at Baylor
Kansas at K-State
Texas Tech at Oklahoma
Iowa State at TCU
Texas at West Virginia
Friday, October 9
Kansas at Baylor
Iowa State at Oklahoma
TCU at Oklahoma State
K-State at Texas
West Virginia at Texas Tech
Friday, October 16
Texas at Iowa State
Oklahoma State at Kansas
Oklahoma at K-State
Texas Tech at TCU
Baylor at West Virginia
Friday, October 23
K-State at Baylor
TCU at Kansas
West Virginia at Oklahoma
Texas at Oklahoma State
Iowa State at Texas Tech
Friday, October 30
Baylor at Texas
K-State at Iowa State
TCU at Oklahoma
Texas Tech at Oklahoma State
Kansas at West Virginia
Friday, November 6
Oklahoma at Baylor
Iowa State at Kansas
Oklahoma State at K-State
West Virginia at TCU
Texas at Texas Tech