Florida Atlantic University women's soccer unveils 2019 class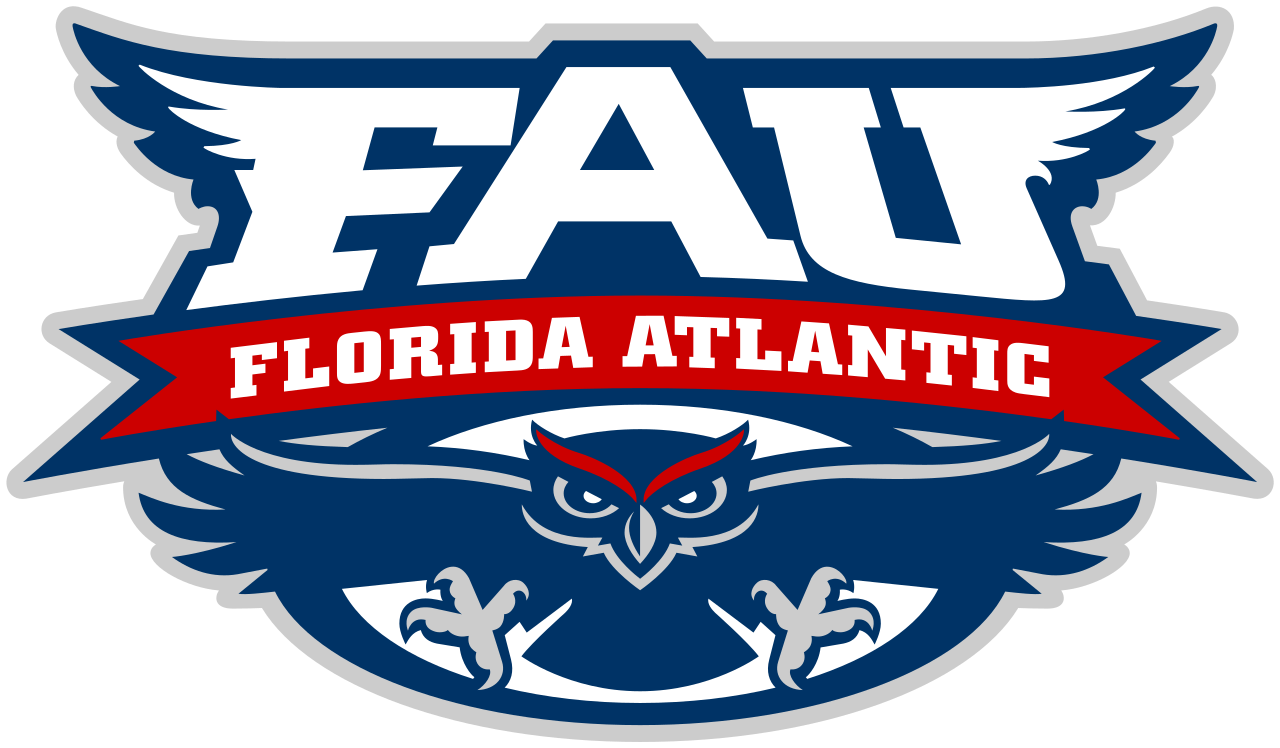 BOCA RATON, Fla. (Via Florida Atlantic University) – Florida Atlantic University women's soccer and Head Coach Patrick Baker have revealed the first five signees for the Class of 2019, a group that will be on their way to Boca Raton this summer.
"The FAU women's soccer team got better today across the board and we are excited for the five young ladies that have signed to join our program in 2019," said Baker. "Quality recruiting is the key to any successful program and we feel this class improves us in many positions. We had six talented seniors last fall and have big shoes to fill with that graduating class. The pieces added are in the front five positions of our system, and we are adding quality pieces that fulfill our wants and needs. Ashley Grisley, Mia Omar, Mia Sennes, Molly Setsma and Myla Sharpless are dedicated students, have strong academic backgrounds and will excel in the classroom. The recruiting class also has achieved great individual and team success in the game of soccer – at the high school, club and ODP levels. Recruiting good people has been a pillar of ours since 2013 and this year is no different – our foundation is strong and this class adds another building block. We are excited for the fall and feel with our returners and this year's recruiting class, we have the potential for another tremendous season in 2019."
+READ: Carrie Patterson promoted to associate head coach at Coastal Carolina
The five announced in this first wave of newcomers are:
Ashley Grisley – Midfielder – Odessa, Florida – J.W. Mitchell High School – Tampa Bay United ECNL
Mia Omar – Midfielder – Maple Grove, Minnesota – Maple Grove High School – MapleBrook Soccer Club
Mia Sennes – Forward – Edina, Minnesota – Edina High School – MapleBrook Soccer Club
Molly Setsma – Forward – Bradenton, Florida – Manatee High School – Tampa Bay United ECNL
Myla Sharpless – Midfielder – Pittsburgh, Pennsylvania – Freedom Area High School – Century V United Gold
Here is further info on the five newest Owls:
Ashley Grisley
Grisley becomes another Tampa Bay United alumnus to join the Owls, as she helped lead that team to a fourth place showing at nationals and to the Florida State Cup quarterfinals in 2015. She is also part of a successful high school program at J.W. Mitchell, as a team captain, and aided the Mustangs to a state semifinal run in 2017.
Why Grisley chose FAU: "I decided to go to FAU because the great environment the college provides. The beach looks of the campus and the family environment that the soccer team and Coach Baker set forth make me look forward to being there. I loved that Coach Baker really gets to know the players to make sure they are a good fit for the team. They seem very close and friendly players which make me excited for being a freshman coming in."
Coach Baker on Grisley: "We are excited to have Ashley come to Florida Atlantic University and she will strengthen our midfield immediately. She is clean technically and a very good passer of the ball. We like that she is committed to defending and attacking in the central part of the field, she will fit into our scheme very well. Ashley is a dedicated student-athlete and embraces our Live Like Champions ideals."
+READ: ECNL Alums account for two-thirds of 2019 NWSL Draft class
Mia Omar
Omar will join rising sophomore Hailey Landrus and fellow freshman Sennes (below) as a trio of Minnesotans on the Owls' roster, and as former members of MapleBrook Soccer Club. Her squad won the Minnesota State Cup in 2014, 2015, 2017 and 2018. Three times, she has been named All-Conference, in 2017, was All-State, and is a member of the state's Olympic Development Program.
Why Omar chose FAU: "I decided to attend FAU because of my first visit with Coach Baker. He made me feel so welcome and I am so excited to be a part of the FAU soccer family. The campus is beautiful and the weather isn't too bad either!"
Coach Baker on Omar: "I'll never forget the first time I saw Mia play; she was terrific and someone we were immediately interested in recruiting. Mia is a very talented wide player and feel her skillset suits our system of play perfectly. She can pass, combine, take on and create with quality movement off the ball. Mia will provide some offensive production next fall and feel she can play in multiple positions for us. She will be a great representative for our women's soccer team, the department and the university overall."
Mia Sennes
Like Omar, Sennes hails from the Land of 10,000 Lakes, and she too has multiple State Cup championships under her belt (2015, 2017 and 2018). She was All-Conference early on in her career, as a seventh grader, and also has been invited to and attended many ODP events at both the regional and national levels.
Why Sennes chose FAU: "FAU first came on my radar when I attended a US Youth Soccer ODP Thanksgiving Interregional event in Boca Raton. I became convinced that FAU was the perfect fit after talking with Coach Baker and learning more about the program. I look forward to joining a great team and continuing to play with two teammates from my club team, MapleBrook Fury.  I am confident that FAU is a place where I will succeed academically and on the field!"
Coach Baker on Sennes: "Mia is a tremendous offensive talent and we look forward to her career in Boca Raton. She has the ability to change a game in the blink of an eye. Mia has the right combination of size, speed and strength and uses them all at a high level. She can carry a team and could become a prolific college goal scorer. Her personality will fit in well with our current group and we look forward to developing her game over the next four years."
Molly Setsma
Setsma has been All-Conference every year in high school, while also being named Sarasota Herald-Tribune (HT) Preps First Team. She holds the school record at Bradenton Christian for goals in a game and season, and ties for the Manatee High all-time record for season goals as well.
Why Setsma chose FAU: "It has been my dream since I was little to be able to play soccer at the collegiate level and to attend a university that fits all my wants. Florida Atlantic's location, academics and athletics are everything I could ask for and I cannot wait to play in paradise!"
Coach Baker on Setsma: "Molly is one of the top forwards in the state of Florida and we welcome her skillset to our attack in 2019. She has the athleticism and pace to change a game with one run, plus her ability to create and score goals consistently will be a nice addition to our offense. Molly is a young lady that represents all that we are looking for in our student-athletes – academically, athletically and socially."
Myla Sharpless
Sharpless stars for Century V Gold, the reigning U.S. Youth Soccer Eastern Regional and Pennsylvania West State Cup champions. At the former, in 2017, she was the U17 top goal scorer, and she is also a member of the ODP Region I team. At Freedom Area high, she was chosen All-WPIAL and All-Section each of her first two years of high school, with 40 combined goals and 38 total assists.
Why Sharpless chose FAU: "I cannot be prouder to have committed to Florida Atlantic University, because Coach Patrick Baker committed to me. Any player of any sport strives for the ultimate confidence from his or her coach. I found that in Coach Patrick. In one of our very first conversations, I asked about the structure of his FAU team. Was it putting players against one another for travel spots or was it constructive and family-like? He easily explained and made me feel very confident in leaving my family behind in Pennsylvania in order to join his team. #WinningInParadise and unbridled ambition explains a few other reasons why I chose FAU. The tradition of winning is felt campus-wide. Boca Raton is paradise. Florida Atlantic University provides the extensive areas of study with the impressive job placement that I was looking for."
Coach Baker on Sharpless: "The moment Myla said yes to FAU, we got better immediately. She is one of the top attacking midfielders out of the East Region in 2019 and we are fortunate to have her attending Florida Atlantic University. Myla is one of the most competitive players I have ever seen and she raises the bar with her commitment level. She makes players around her better and consistently makes things happen in training and games."
The returning Owls will soon embark on their spring schedule, with dates and opponents announced in the coming days. These five will join that group in the summer, ahead of the 2019 campaign that is set to begin in August.