Western Michigan University men's soccer signs 6 recruits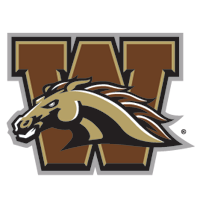 KALAMAZOO, Mich. – The Western Michigan men's soccer team and head coach Chad Wiseman has announced the signing of six future Broncos to National Letters of Intent (NLI) on Wednesday, Jan. 16. Brennan Creek, Daryl Newell, Dylan Sing, Jordan Walker, Max Keenan and Charlie Sharp will be eligible to compete for the Brown & Gold in 2019.
"I believe this is the most talented class we have ever recruited," Wiseman. "I also believe it is one of the best classes in the country. These six players are winners, not only on the field but in the classroom and in the community. They are ready to make an immediate impact in the college game."
Brennan Creek | 5-9 | MF | Hackett Catholic Prep | Kalamazoo, Mich.
Creek will mark the fourth consecutive Michigan Mr. Soccer award winner to join Western Michigan, following in the footsteps of Mike Melaragni (2017), Dalton Michael (2016), and Anthony Bowie (2015). In his four-year varsity career, Creek totaled 129 goals and 104 assists, headlined by 44 goals and 39 assists as a senior. He led Kalamazoo Hackett to four regional titles and two state final appearances. In 2018, Creek received All-America honors by United Soccer Coaches, was a member of the MHSAA Dream Team, and was the MLive Player of the Year. Throughout his career, Brennan was a three-time All-State recipient. Additionally, Creek helped guide the Kalamazoo Kingdom club team to a 2016 Michigan State Cup Championship, two Super Y League National Championships, and led the Region II team to the ODP National Championship finals.
+READ: Ten coaches embark on U.S. Soccer Pro License Course
Wiseman
"We are extremely pumped to have Brennan join our program. For the fourth straight year, Michigan's Mr. Soccer is coming to Kalamazoo. I have coached him for quite a while now in the club setting and have watched him grow over the course of the last eight years or so. "B" is an incredibly gifted soccer player that possesses many skills and intangibles that you simply can't teach. His skill and ideas on the ball are terrific and he always finds a way to be dangerous and impact the game. Brennan is very good at making the other players around him better which isn't always an easy thing to come by. In my opinion he is one of the very best recruits in the entire nation. I have no doubt that after four years Brennan will have left his stamp on the WMU Soccer Program."
Daryl Newell | 6-4 | OM | Walcott High School | Chicago, Ill.
Newell, a Chicago, Ill., native, joins Western Michigan from Walcott High School and USSDA FC United club soccer. Newell was a two-year starter for USSDA FC United, while leading FC Chicago to the NPL Finals as the NSIL league champions in 2017. In USSDA competition, he accumulated 26 points with 10 goals and six assists.
+READ: Akron men's soccer announces early 2019 recruiting class
Wiseman
"Daryl brings a skill set to our program that is different than any we've ever had. We've had players with great size and others with great speed and Daryl rolls both of those into one and is a very exciting player to watch. He stands 6'4" and is silky smooth on the ball. He is an attack-minded winger that enjoys running at players and is very dangerous one-v-one. For his size, he is also quite technical with a good first touch and ball striking ability. His athleticism alone will allow him to impact college soccer matches. Daryl is the type of player that draws a lot of attention and can find many different ways to put his stamp on a game. We are looking forward to what he can accomplish in a Bronco uniform."
Dylan Sing | 6-3 | MF/F | Lakeshore High School | Berrien Center, Mich.
Sing joins WMU from Lakeshore High School and earned MHSAA Dream Team honors along with Brennan Creek and Charlie Sharp in 2018. Dylan received a plethora of accolades throughout his career, including All-Conference and All-Region honors in all four years at Lakeshore. He was also a two-time All-State First Team and two-time All-State Honorable Mention award winner. Sing also competed for Kalamazoo Kingdom club soccer and was teammates with Brennan Creek and Max Keenan, helping guide the club to two Super Y League National Championships, a USYSA Regional appearance, and a 2016 Michigan State Cup title. He was also an ODP Interregional All-Star Team member. Off the soccer pitch, Dylan was the Lakeshore Student of the Year and a member of the National Honor Society.
Wiseman
"Dylan is another local product of the Kalamazoo area and we couldn't be happier that he chose to stay here at home. He is tall in stature at 6'3", is very smooth on the ball, and is incredibly technical. Dylan is also a very good all-around athlete and you notice him right away on the field. He has a lot of versatility to his game and could see time at multiple spots, which means he has a huge upside as he is capable of impacting games in several different ways. Dylan is very strong in the air and is a player that is a lot of fun to play with. He is hungry to be one of the very best college soccer players in the nation. There is no doubt in my mind that people will know who Dylan Sing is when his time at WMU has come to an end."
Jordan Walker | 6-4 | F | Normal Community West High School | Normal, Ill.
Walker accumulated a school record 106 career goals and 44 assists at Normal Community West High School, setting a single season school record as a senior with 32 goals in 2018. He was named the Wildcats' Team MVP twice, received the Golden Boot award three times, and was the 2018 Pantagraph Player of the Year. Walker was a three-time All-Section and Big 12 All-Conference award winner along with earning All-State honors twice. Additionally, Walker had a decorated high school academic career. A member of the National Honor Society, National English Honors Society, and Mu Alpha Theta, Jordan was a McClean County State Scholar.  Jordan was also a four-time Normal West Academic Recognition and Illinois Wesleyan Minority Achievement award winner to go along with being named a three-time Big 12 Academic All-Conference and IHSA Academic All-Section recipient. Walker played club soccer for Central Illinois United.
Wiseman
"Jordan is a player that we first identified at one of our ID camps and he absolutely lit it on fire. Standing at 6'4", with his size and strength he is a force to be reckoned with, and his left foot is quite special. He is a natural number nine who is very good with his back to goal and hold up play. Once Jordan gets body position it is extremely difficult to get the ball off him or get around him. He has scored a tremendous amount of goals in his career and is very dangerous in and around the 18 both creating and scoring chances. He is an under the radar recruit that we feel we hit a home run on. We are thrilled to have Jordan joining us."
Max Keenan | 5-11 | M/D | Hackett Catholic Prep | Kalamazoo, Mich.
Keenan, a Kalamazoo Hackett and Kalamazoo Kingdom teammate of Brennan Creek, despite being limited his senior year due to injury, was just one of two players in the state of Michigan to earn All-State honors all four years of high school. He racked up 103 goals and 47 assists during his high school career. Keenan also guided Kalamazoo Kingdom to a 2016 Michigan State Cup title and two Super Y League National titles while earning Kalamazoo Area Dream Team honors.
Wiseman
"Max is another player that we have known for a long time and was destined to be a Bronco. We have coached and watched Max since he was four years old and seeing his development to this point has been fun to watch. He is a great addition to our program. Max will see most of his minutes in wide areas for us. He is well put together, strong and plays with bite which you need to win college soccer matches. He has great ability one-v-one and enjoys taking players on and can absolutely smash a ball. He has a great feel for the game and a strong soccer IQ. Max will continue to develop each year at WMU and by the time his career is over we believe he will have had a major say in the continued success of this program."
Charles "Charlie" Sharp | 6-3 | MF | Brighton High School | Brighton, Mich.
Charlie Sharp is one of three Western Michigan signees to be named to the 2018 MHSAA Dream Team. He was also an All-Conference, All-County, and All-State First Team standout at Brighton High School where he excelled under the guidance of former Bronco Mark Howell. A team captain for Brighton, Sharp was the Livingston County Player of the Year as a senior. Charlie has also excelled in the classroom as a four-time scholar athlete and a member of the National Honor Society. In addition, Sharp competed for the Michigan Wolves club soccer program and won two Michigan State Cups.
Wiseman
"Charlie is a guy that exemplifies everything we want in our student-athletes. He is an extremely hard worker both on and off the field who is also a very gifted athlete. Charlie has a great deal of pace along with the versatility to play several positions for us. He is a player that is big in stature at 6'3" who demands respect from his opponents while possessing incredible leadership traits that are very attractive to our staff. He's been a leader on every team he has been on and it just comes natural to him.  We love this about Charlie as we expect all our players to find ways to lead in this program. We only had to watch Charlie a few times to know exactly what we will get from him every single day, and he is going to have a great career here at WMU."