Akron men's soccer announces early 2019 recruiting class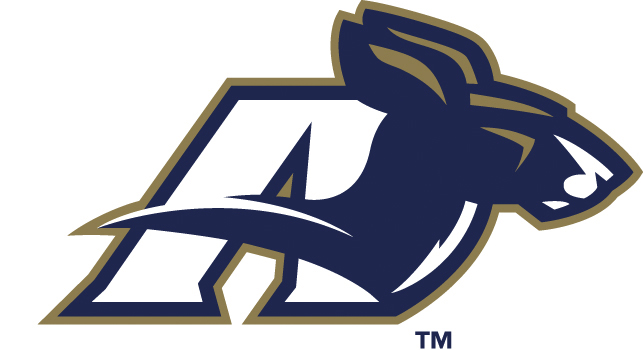 AKRON, Ohio (Via University of Akron) – The University of Akron men's soccer squad under the leadership of seventh-year head coach Jared Embick, has announced a talented four-member class for the early 2019 signing period.
Donning the Akron uniform this fall will be Grant Abbott (Decatur, Ill.), Henrique Cruz (Fortaleza, Brazil), Johnny Fitzgerald (Tallahassee, Fla.) and Will Jackson (Hudson, Ohio).
All four student-athletes have enrolled at Akron for the 2019 spring semester and will be eligible to compete for the Zips during the spring exhibition campaign.
+READ: Creighton men's soccer adds Ian Sarachan to coaching staff
A goalkeeper from Decatur, Ill., Abbott helped his St. Louis FC squad qualify for the U.S. Soccer Development Academy Playoffs in 2018, where he appeared in three matches, including registering a 2-0 clean sheet victory past the second-seeded squad. On the season, he posted a 9-1-2 mark in net and recorded seven shutouts. He also helped anchor a St. Louis FC backline line that ranked second out of 76 teams in goals against average for the 2017-18 campaign with a 0.615 GAA. Member of U-16 St. Louis FC team which reached the National Premier League Nationals, while playing with the squad from U-14 through U-19.
Embick on Abbott – "Grant is a promising keeper that we have pursued for a while. He is a very talented keeper that is a good shot stopper, quick off his line and combines that with solid distribution. As a person, he fits our culture as he has tremendous character and competitiveness."
A native of Fortaleza, Brazil, Cruz, a midfielder, helped his St. Benedict's Prep (N.J.) squad capture back-to-back national and New Jersey State Prep A titles in 2017 and 2018, respectively, including posting a perfect 18-0 mark in 2018. He played at St. Benedict's Prep under the tutelage of former Zips' men's soccer player Clint Caso, who is an assistant coach with the program. He also won a Champion Brazil Cup title in 2012 with his U-13 Ceara Sporting Club squad in addition to state titles in 2012 and 2014 with his U-13 and U-15 teams, respectively.
Embick on Cruz – "Henrique is a tough midfielder, who brings a ball-winning mentality and great distribution to our midfield. He is a competitor that will help us win the midfield and control games. We couldn't be more excited about his potential impact in a Zips Uniform."
A Tallahassee, Fla., native, Fitzgerald, a center midfielder, gained valuable playing experience with the Barca Academy which is part of the FC Barcelona Residency Academy in Arizona. Additionally, he was a member of the Real Salt Lake Academy playing alongside current Akron sophomore Sam Tojaga. He also helped his U15/U-16 squad earn a third-place showing at the United States Development Academy National Championships in 2017 as well a traveling with the Olympic Development Program Region three team to Argentina in 2016.
Embick on Fitzgerald – "Johnny is a soccer player. Skillful, quick, hard working and great IQ. He has played on some talented teams that like to play attractive soccer, which will help him transition quickly to the Akron style of play. He is a creative player that can play as an attacking midfielder and as a wide player. We think his has tremendous potential yet to be fulfilled and we look forward to helping his development."
A native of Hudson, Ohio, Jackson, a versatile forward has gained valuable playing experience with the Internationals Academy in the United States Development Academy, where he was a four-year team captain en route to recording 51 career goals. Additionally, he helped lead his Internationals SC squad to a pair of State Cup championships as well as a United Soccer League Super Y National team title. He is also rated 23rd in the Great Lakes Region by TopDrawerSoccer.com.
Embick on Jackson – "Will is very good all-around player, and a great athlete. He can score and create goals, he can press and defend well. He has the ability to play multiple positions and be an impact player and is a special player and only going to get better. I am really excited about his potential impact."
2019 Akron Men's Soccer Signing Class
Grant Abbott, goalkeeper, Decatur, Ill. (St. Louis FC)
Henrique Cruz, midfielder, Fortaleza, Brazil (St. Benedict's Prep – N.J.)
Johnny Fitzgerald, midfielder, Tallahassee, Fla. (Barca Academy)
Will Jackson, forward, Hudson, Ohio (Internationals Academy)