UVA grad Ryan Zinkhan hired as General Manager of Fredericksburg FC
Two months after winning an NCAA College Cup title with the University of Virginia in his senior year, Ryan Zinkhan has accepted an offer
to step in as General Manager of Fredericksburg FC, the club announced over the weekend in the latest of a series of sweeping leadership changes.
Zinkhan, a native of Fredericksburg, will oversee the daily operations of the club on the administrative side and will be active in the community working on various projects such as sponsorships, promoting the new brand and marketing the new programs. He will also take over FFC's new Futsal I.D. and Youth Academy Programs, while continuing to play in his fourth season with the club's National Premier Soccer League side formerly known as RVA FC.
+Read: Fredericksburg FC adds NPSL, WPSL sides for top end of development pyramid
"Ryan is going to be a jack of all trades, being the face of the club both on the field and on the administrative side," said FFC Executive Director Grover Gibson in an interview with Soccer Wire. "He will play a big role in shaping our club over the years, working with our higher level players and developing our younger age groups."
Both Zinkhan and FFC saw the hire as a rare opportunity, with Zinkhan having played for the club until the age of 14 before leaving the area to play for the Richmond Strikers. Gibson, who has coached Zinkhan in the NPSL, jumped on the chance to hire the 22-year-old in part because of his perspective on the club and the Virginia youth soccer landscape.
"Because Ryan left Fredericksburg to play for the Strikers, he can speak first-hand to all aspects on why as an elite player he decided to leave, and what we can do to stop that from happening" Gibson said. "Anyone who listens to what Ryan has to say knows he is extremely bright with a wealth of knowledge on how best to develop players."
Zinkhan graduated a semester early from UVA in order to start almost immediately at FFC, bypassing a potential professional playing career in the U.S. or overseas.
"It's a rare opportunity for this position to be offered to someone this young," Gibson said. "I told Ryan this job is probably not going to be open for quite some time, and he signed here because he's more concerned with his longer career than chasing pro."
"The main thing that attracted me to this role as opposed to professional soccer is that I knew I could make an immediate impact and I liked what I saw happening at the club," Zinkhan told Soccer Wire. "There's a lot of cool ideas and projects going on, and it was exciting knowing I could come in and share my ideas."
"Being from Fredericksburg, it added incentive because I care a lot about the community," he continued. "When I was younger a lot of coaches here had a big impact on me going to UVA, and that would have never been possible without the coaches and the people running the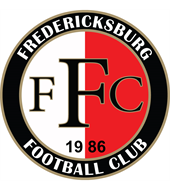 organization at the youth level. I wanted to become that person that I was so grateful for when I was younger."
One of Zinkhan's top assets for the institutional side at FFC will be his networking within the local soccer communities, from growing up in Fredericksburg, playing youth soccer around the state and his successful college career with the Cavaliers. Along with retaining local players and even attracting top youth players from surrounding areas, he will seek to help bolster the club's NPSL roster with more high level college age players.
On the field he will help Gibson, Technical Director David Shaw and Assistant Technical Director Adam Spinelli implement a more European style, club-centric approach to training. This will mean standardizing the training from the U-6 level all the way to the U-18 levels and NPSL/WPSL first team sides.
"Standardizing to a club-centric model is something where America needs to catch up on the training side at the youth soccer level if we want to keep raising the bar at the World Cup stage and catch up in global football," Zinkhan said. "If you have teams within a club training different ways on their own, when they try to play together it's really hard to feel united."
With most top clubs hiring more and more full-time coaching directors and technical staff, the professionalization of youth soccer coaching even for the younger ages has become a must in order to keep pace. For Zinkhan and the FFC coaches, priority No. 1 will be teaching proper technique to the younger players to prevent them from forming bad habits down the road.
The goal of the year-round 500-plus player Futsal program will be to keep refreshing players on those basic techniques while continuing to learn more advanced skills as they get older. The vision at FFC, Zinkhan says, is to help get players so technically-sound by the age of 16 that they won't be held back as they begin to focus on the finer details in every pillar of the game at the higher levels.
+Read: Fredericksburg FC adds 500-plus player Futsal program
Having played for four years under UVA head coach George Gelnovatch, a former professional indoor soccer player, Zinkhan became accustomed to an extraordinarily high standard of excellence for the game's fundamentals. Gelnovatch, a two-time College Cup champion head coach and former assistant under Hall of Famer Bruce Arena, instilled a level of expectations that Zinkhan is hoping to bring to FFC.
"Everyone in our organization not only knows soccer, but has played at some of the highest levels," Zinkhan said. "That not only makes our players better, but our entire program because players want to play for coaches who have had that experience first-hand."
"With Grover, David, Adam myself and our coaching staff, we've had the experience and we're all very hungry to help youth soccer, we're passionate and we believe in the project," he continued. "I think the freshness and passion that I can bring to Fredericksburg soccer in particular because I grew up here, the kids will like to see that I believe in what we're doing."