Fredericksburg FC adds NPSL, WPSL programs to youth club's player development structure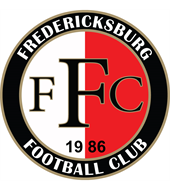 (Via Fredericksburg FC) – Fredericksburg FC, recently rebranded from FASA, has added a new piece to the top of its player development model: senior level programming for men and women beyond the U18 level in the form of National Premier Soccer League (NSPL) and WPSL teams directly affiliated with the club.
Grover Gibson, Fredericksburg FC's new Executive Director, moved his successful RVA FC team from Richmond to his hometown of Fredericksburg in February 2014, and now a month into his tenure with the youth club has merged the two programs. The NPSL team and incoming WPSL side will both be named Fredericksburg FC, and serving as the top end of the youth club's player development pyramid.
Fredericksburg FC youth players will have the chance to continue their affiliation with the club after aging out of the traditional youth program.
"You don't just quit soccer at the age of 18, and for most clubs, there's no future for these players after they age out," Gibson said. "With senior level programming, we're trying to provide our players with a future beyond the traditional club system."
"That future could mean going to the collegiate level and playing in the offseason to maintain your scholarship and stay fit, or go after your starting position after your freshman, sophomore or junior season," Gibson continued.
The idea behind the programs is also to let top players within the club know that competing at the professional level is a realistic goal, and that the avenue for doing so is readily available. More importantly, Gibson says, is that the players who don't go pro or play collegiately can remain involved in their youth club after they age out.
"After college, you may be able to make it professionally, or not make it professionally and you still want to continue playing the game at a high level you can come back and give back to your club as a coach, or a trainer, or in marketing or any other position," Gibson said. "This is creating a club culture where we're part of your life, not just 'Adios' after age 18."
On the men's side, the 2015 NPSL roster will be made up of current and former professional and semiprofessional players, college players and some of Fredericksburg FC's top youth players. The youth players will be supplemented into the roster gradually, given the NPSL's high level of play.
RVA FC won the league title in its inaugural 2013 league title with Gibson as coach, going 10-0-2 overall and beating Sonoma County Sol 2-0 in the NPSL championship. The team, composed of a mix of professional players, club players from across the state and a collection of VCU and University of Virginia players, finished with a 5-5-0 record in 2014.
Gibson will continue to coach the team in 2015 during its first season in Fredericksburg. NPSL players will have opportunities to be involved in the youth club as well, helping the FFC technical staff with training sessions, camps and other club activities.
The club's new Technical Director, David Shaw, will coach the FFC WPSL team. The current WPSL roster has players from Virginia's top clubs including McLean's ECNL teams, Northern Virginia SC, Prince William Soccer, Inc., Richmond United ECNL, Virginia SA and others.
Members of the team have committed to play at the University of Maryland, Virginia, James Madison and Gardner-Webb. 2015 commits include VSA's Kady Badham, heading to Maryland, and McLean's Ayan Adu, who is set to play at UVa.
With players as young as 16 on the roster, the WPSL program will provide those players with years of experience playing against college level competition so that they will be ahead of the curve entering their freshman seasons.
"The purpose and vision is to help bridge the gap between youth soccer and collegiate and professional soccer," Shaw said. They're more likely to fulfill their potential when they've had two years to get ready for it."
Like the men's side, WPSL will also be a way for players already in college to improve during the offseason and continue to work toward the next level.
"The goal is for those girls to come back every summer so they can be ready for their college season, and even train for a professional career," Shaw said. "Most young players don't know what they're capable of until they're put into the situation, so hopefully it's opening a lot of eyes in terms of what they can do in the future."
FFC is hosting tryouts for the Summer 2015 NPSL and WPSL seasons on January 4.