New York City FC announce Youth Development League aimed at U9-U11 boys
New York City FC, the new Major League Soccer franchise set to kick off its inaugural season next month, has unveiled a new Youth Development League, which will form a central part of their talent development program.
The youth league, created and run by NYCFC, will help promote and regulate the development of soccer in the New York City metro area and of the Club's youth affiliates network, which was recently expanded to 11 affiliates. The league will follow the philosophy and techniques created within the City Football network, which also includes NYCFC's sister clubs Manchester City (England), Melbourne City FC (Australia) and Yokohama F. Marinos FC (Japan).
NYCFC's new youth league is designed to provide a pathway for young players and will adopt a strong focus on training and technical skills, not just games. It will also look to reduce travel time and ensure that the game environment is suitable for each age group, in terms of the right number of players on the field, roster size, size of pitch and goals and the length and number of periods of each game.
+READ: Eight affiliate youth clubs is just the start for NYCFC, says Reyna
Focusing on boys' teams at ages U-9, U-10 and U-11, the league is intended to start the development pathway as early as possible, promoting camaraderie and respect, less focus on winning and more on performance.
"We are extremely happy that we are in a position to launch the New York City FC Youth Development League in partnership with our Youth Affiliate Clubs," said Rodrigo Marion, Youth Technical Director at New York City FC, in a press release. "The development league will be supported by New York City FC technical staff at the highest levels. They will take a close interest in the development of the league.
"Since the inception of this club our aim was to build a pathway from the ground up. We think this is the best route for young players to take. We are excited that our Youth Affiliate Clubs will be the leaders in their communities in focusing on player development in this new league.
"It is part of the culture and ethos of the club to develop young players in the right way. We want to pay close attention to the competition element to ensure it is age appropriate. It is not about winning at all costs. First and foremost it's about focusing on the personal and technical skills required to succeed.
"We will be closely linked with the City Football Academy in Manchester to make sure that we have access to resources and intelligence across our network. We believe that it will provide a positive and exciting experience for all the young soccer players taking part."
Meanwhile, NYCFC's senior team are in the midst of preseason training ahead of their first-ever MLS match, a season-opening visit to fellow expansion club Orlando City SC on March 8 (5 p.m. ET, broadcast live on ESPN2). Coach Jason Kreis' side, who are currently training at Manchester City, meet Scottish club St. Mirren in a preseason game on Tuesday (2 p.m. ET), their first-ever competitive match.
+READ: MLS SuperDraft: Khiry Shelton battles back from injury to be picked No. 2 by NYCFC
NYCFC sporting director Claudio Reyna added: "The formation of the development league is an extremely positive step for us. In Rodrigo Marion, we have someone with all the skills, passion, and characteristics to take this project forward. He has a fantastic background in youth development and we are confident he will apply that in collaboration with our affiliate clubs to make this league a tremendous success for young aspiring players.
The New York City FC Youth Affiliate Network comprises the following youth clubs, which are strategically located in key locations across the New York City metro area:
o   Beachside CT Soccer Club
o   B.W. Gottschee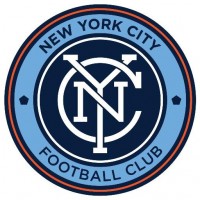 o   Downtown United Soccer Club
o   Long Island Rough Riders Soccer Club
o   Manhattan Soccer Club
o   Metropolitan Oval
o   New York Soccer Club
o   South Bronx United
o   Staten Island Soccer Club
o   TSF Academy
o   World Class