Elon star, FC Bucks product Nicole "Colie" Dennion battles cancer, wins hearts
Less than a month ago, Elon University's Nicole Dennion was just your average Southern Conference Women's Soccer Player of the Year. The sophomore lead the conference with 15 goals, and set an Elon single season Division I record. Colie, as she is typically known, was just having fun as a college athlete.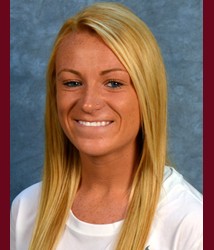 And then a bump surfaced on her ribcage. In mid-February, this bump was examined with X-rays and a CAT scan. The CAT scan found that the bump was a tumor. And after a biopsy, that bump was confirmed to be cancerous.
She was diagnosed with Ewing's Sarcoma, a cancer of the bone, or tissue surrounding the bone, that is typically found in children and young adults.
Over the course of a month, the FC Bucks product went from preparing to buid on her incredible sophomore season to withdrawing from her classes and moving from North Carolina back to New Jersey, so she can be at home as she takes on the disease.
"It was very sudden for her and for us. Just 30 days prior to her finding out about the tumor she was playing like the conference player of the year," Elon head coach Chris Neal told SoccerWire.
While the past month has been one dramatic, frightening turn after another for Colie, there is one way to stop the violent swerves for even just a moment. All Colie had to do was look around her.
Her team, and the wider Mid-Atlantic soccer community, have come together to help the budding star for the Phoenix. On the Elon women's soccer Facebook page, there is a page to donate for Colie's expenses for her treatment.
"Kickin' It With Colie" has become a phenomenon not just within the Elon fan base, but with fellow soccer coaches, players and fans up and down the eastern seaboard.
[ +Donate to "Kickin' It With Colie" here ]
During an ice storm last week, Neal got to show Colie exactly what that support looked like. He brought Colie to his family's house after she lost power, and pulled up get-well wishes from people across North Carolina and beyond. When she didn't know who sent the message, her coach told her exactly who it was.
"'This is the head coach at UNCW. This is the head coach at Clemson. This is the head coach at Longwood. This is a player at High Point. This is a player at William and Mary.' She just could not believe the amount of support coming from the soccer community," said Neal.
Countless messages of well wishes and prayers flooded the Facebook page in support of Colie.
The new Chaplain of Colie's high school survived cancer and offered this piece of advice: Remember, cancer is a word, not a sentence. He has been in remission for nine years, according to his Facebook post.
Another poster mentioned how her aunt went through three different types of cancer, and has been cancer free for three years thanks to the same hospital Colie is receiving treatment from.
There is no doubt in anyone's mind that Colie will make it through. Coach Neal said that he and the team cannot wait to have her back. As the Elon women's team's Facebook page said in the course of the announcement of Colie's cancer, "Those of us that REALLY KNOW Colie are aware that cancer actually just caught a real bad case of jersey redhead called NICOLE DENNION!"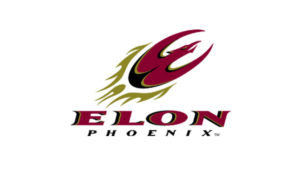 Said Neal: "She's a strong kid. Obviously, a lot of what's made her an incredible soccer player are going to serve her extremely well in this journey with cancer."
Anyone close to the Phoenix would be able to tell that Colie is someone special. Now No. 22 gets to hear it herself as she goes through what will be a trying time.
If you would like to donate to "Kickin' It With Colie," please follow this link, set up by Coach Neal.