Jeff Cup: Home region's teams strut their stuff on Girls Weekend day two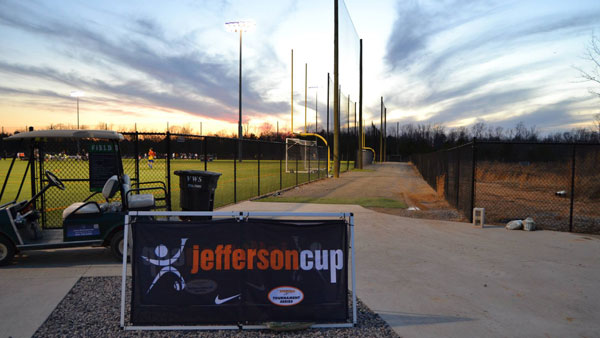 RICHMOND, Va. – Teams from all over North America don't just flock to the Jefferson Cup to experience the unpredictable spring weather, the quality field venues or the excitement generated by 18,000 or so youth soccer players and fans over two weekends.
They come to test themselves against elite opposition. And it's no coincidence that the event happens in the heart of the densely packed, intensely competitive Mid-Atlantic region, where so many of the United States' best teams and players can be found.
[ +Check out SoccerWire's full selection of Jeff Cup coverage here ] 
Day two of the 2014 Jeff Cup Girls Weekend highlighted just how many strong teams hail from the I-95 corridor between New York and North Carolina, as teams representing the likes of Players Development Academy (PDA), New Jersey Stallions, Match Fit Academy, McLean Youth Soccer, FC Virginia and Charlotte Soccer Academy churned out positive results on Saturday.
Amid gorgeous conditions marked by bright sun and temperatures topping 70 degrees — more than 10 degrees above normal — teams in showcase brackets (Under-16 through U-18) played their second game of the three-day weekend while younger groups leaped into the outset of a intense two-day schedule under a championship-style format.
Players competing for showcase teams have one more chance to impress college scouts on Sunday. Meanwhile, most in the U-10 through U-15 divisions still have morning group-stage matches to play in order to determine who plays for the biggest trophies later in the day. Sunday's action kicks off at venues across central Virginia at 8 a.m. ET.
[ +View the official Jeff Cup Instagram feed here ]
Here are a few snapshots of Saturday's results.
U-18
Three Virginia teams romped to the top of the U-18 Championship bracket as Loudoun 95G Red, Richmond Kickers YSC Elite and McLean YS ECNL '95 all won their second games of the tournament by two goals to extend nearly flawless weekend results.
Loudoun and McLean will meet on Sunday, while Richmond face Braddock Road YC 95 Elite, another superb NoVa-based side who themselves remain undefeated thanks to two straight draws.
[ +Find scores and standings for Jeff Cup's entire U-18 level here ]
U-17
Big scorelines popped up all over Jeff Cup as McLean Force ECNL 96 (Va.) thumped Toms River United 96/97 8-1 and Match Fit Academy ECNL U17s romped to a 4-1 win over Sunrise Sting 96/97, the top-ranked Florida team in GotSoccer.com's system, in the U-17 Championship flight.
Another No. 1-ranked squad, Maryland's PSC Baltimore, rebounded from their loss on Friday to defeat Louisiana Fire Juniors 97G 3-0. McLean and PSC will duel in one of Sunday's four intriguing Championship matches at the West Creek fields.
[ +Find scores and standings for Jeff Cup's entire U-17 level here ]
U-16
New Jersey Stallions Dynamite continued their gaudy scoring habits with a 4-1 win over FC Bucks ECNL '97, one day after they racked up six goals in a defeat of PWSI Courage 97 Red (Va.) on Friday afternoon. They sit atop the U-17 Championship showcase division with a plus-eight goal differential ahead of their clash with FC Virginia 97 ECNL at 1 p.m. ET Sunday.
That FCV squad is undefeated so far at Jeff Cup, as Friday's 1-1 draw with Maryland Rush Coyotes was followed by a 2-0 dispatching of PWSI's representatives on Saturday. The same goes for PDA Arsenal, who held Ponte Vedra 97/98 Storm Gold to a scoreless draw on Saturday following a defeat of Syracuse Development Academy U16G on day one.
[ +Find scores and standings for Jeff Cup's entire U-16 level here ]
U-15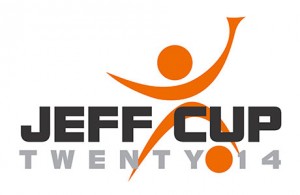 New Jersey's PDA O'Reilly and YMS Premier 98 Explosion (Penn.) had the best Saturday outings in U-15 Championship bracket play, notching 4-1 and 3-2 victories, respectively, that put them in pole position to top their round-robin groups and reach the cup final at 12:40 p.m. ET on Striker Park field #2.
But both of these Mid-Atlantic teams will first have to successfully negotiate early-morning round-robin matches, where history has shown that tiring legs can lead to upsets and other surprising results.
[ +Find scores and standings for Jeff Cup's entire U-15 level here ]