Jeff Cup: After long journey, Canadian U-16s Darlington Fusion impress
RICHMOND, Va. — After a 12-hour drive from just outside Toronto, Darlington Fusion wanted to make a winning start to their 2014 Jefferson Cup campaign at West Creek Park.
Provincial cup finalists in 2013, Darlington are based in Clarington, Ontario and play in the Ontario Youth Soccer League in their native Canada. This year is the first time they have sent a team to the Under-16 Classic division in the Jefferson Cup, where games are played in full view of hundreds of NCAA head coaches and assistants.
A 2-1 win over Seacoast United of New Hampshire in their first game meant the Fusion started strongly despite the somewhat foreign conditions they were encountering.
Goals from Rhiannon Kissel and Hannah Chau-Stacey were enough for the Fusion to take victory, even though snowy conditions back home prevented them from playing on grass until today at the tournament.
Fusion then went on to draw 1-1 with Cincinnati United Premier Gold (Ohio) in their second game of the weekend on Saturday, March 15 to ensure they maintained their unbeaten start.
After the game, Fusion head coach David Staley told SoccerWire.com: "It's nice to have games outdoors, we had another six inches of snow back home yesterday, so we have four feet of snow still on the ground. Indoor soccer is not the same as outdoor soccer, so the legs are a little bit tired now."
Despite the long distance, Staley and his team always look to qualify for the Jefferson Cup, something that is difficult for a team from Canada considering the sheer number of teams from this country that are looking to compete.
However, the organization of the Jefferson Cup coupled with the high level of play on show means it is always something they look to be a part of.
"It's a very tough tournament to get into as a team from Canada," Staley said. "The standard of play is always so high, but also the communication and direction they give us is always superb.
"Everything about it makes it a premier tournament. The quality of the fields, the competition, the ability to show for the scouts. There's a lot of schools here, and that's a big opportunity for the girls that they don't always have in Canada."
The number of scouts and head coaches in attendance from numerous NCAA soccer programs means it is a perfect opportunity for Staley's players to prove themselves against some very tough opposition from the United States.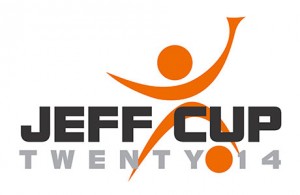 "As a club, we try to get them at that standard to play soccer at college or university, working on their first touch and ability on the ball. Some players are looking to play in the United States, so it's really important for them to show what they can do. The players who don't end up in this country will certainly play in Canada," he said.
"We want the girls to make a good impression on the college scouts and we want to win our three games to help our case for qualifying next year."
The Fusion play their final game on Sunday, March 16, when they face Beach FC at the River City Sportsplex.
Then, another long road trip back north beckons for David Staley and his players, who have given this year's Jefferson Cup a distinctly international feel.