Eleven top ECNL clubs affirm membership for next two seasons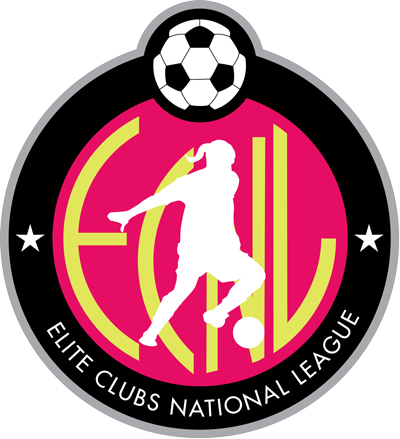 RICHMOND, VA (Via ECNL) – The Elite Clubs National League concluded its seventh season this past weekend in Germantown, MD, crowning National Champions at the U15, U16 and U17 age groups in the 2016 ECNL Final Four. As the 2015-16 season ends, the league is already preparing for the 2016-17 season and beyond, confirming that 11 of its premier clubs will return for the next two seasons.
All member clubs are required to meet the league's standards each year, based on an objective review of each club's past performance, club depth and strength, and additional factors and unique circumstances of each club.
+Read; ECNL U15-U17 Finals Recap: Sun, drama, dreams at SoccerPlex
After initiating this review process, and in discussions with leadership of top performing clubs, the ECNL has approved the membership of the below listed clubs at this time, and each club has re-affirmed its membership in the ECNL in both the 2016-17 and 2017-18 seasons. The ECNL will continue to review other clubs' eligibility for membership.
Crossfire Premier
Dallas Sting
Dallas Texans
Eclipse Select Soccer Club
FC Stars of Massachusetts
Michigan Hawks
PDA
Real Colorado
San Diego Surf
Slammers FC
So Cal Blues SC
"The Michigan Hawks are committed to participating in the ECNL moving forward. Over the last five years, the ECNL has provided all of our players and coaches a fantastic platform of competition, and an environment that has driven player development. We have improved and grown immensely as a club because of the league, and are excited to have the league as a part of our club programming for many years to come."
-Michigan Hawks Director of Coaching, Doug Landefeld
+Read: ECNL releases Overall Club Championship final rankings for 2015-2016
"PDA is very proud to be part of the ECNL, and will continue to be part of the league in the future. The ECNL has had a positive impact at PDA, from staff development, player development, as well as coaching education. The influence of the ECNL can be felt at every level within our club, and we are excited to be a part of the future."
-PDA Girls Director of Coaching, Mike O'Neill
"The ECNL has played a significant role in the growth and development of Real Colorado. We look forward to the continuing challenge to raise the standards of our club, compete with top clubs in the country and strive for excellence the ECNL environment provides and demands."
-Real Colorado Chief Operating Officer, Jared Spires