ECNL Girls Regional League 2022 St. Louis Event Preview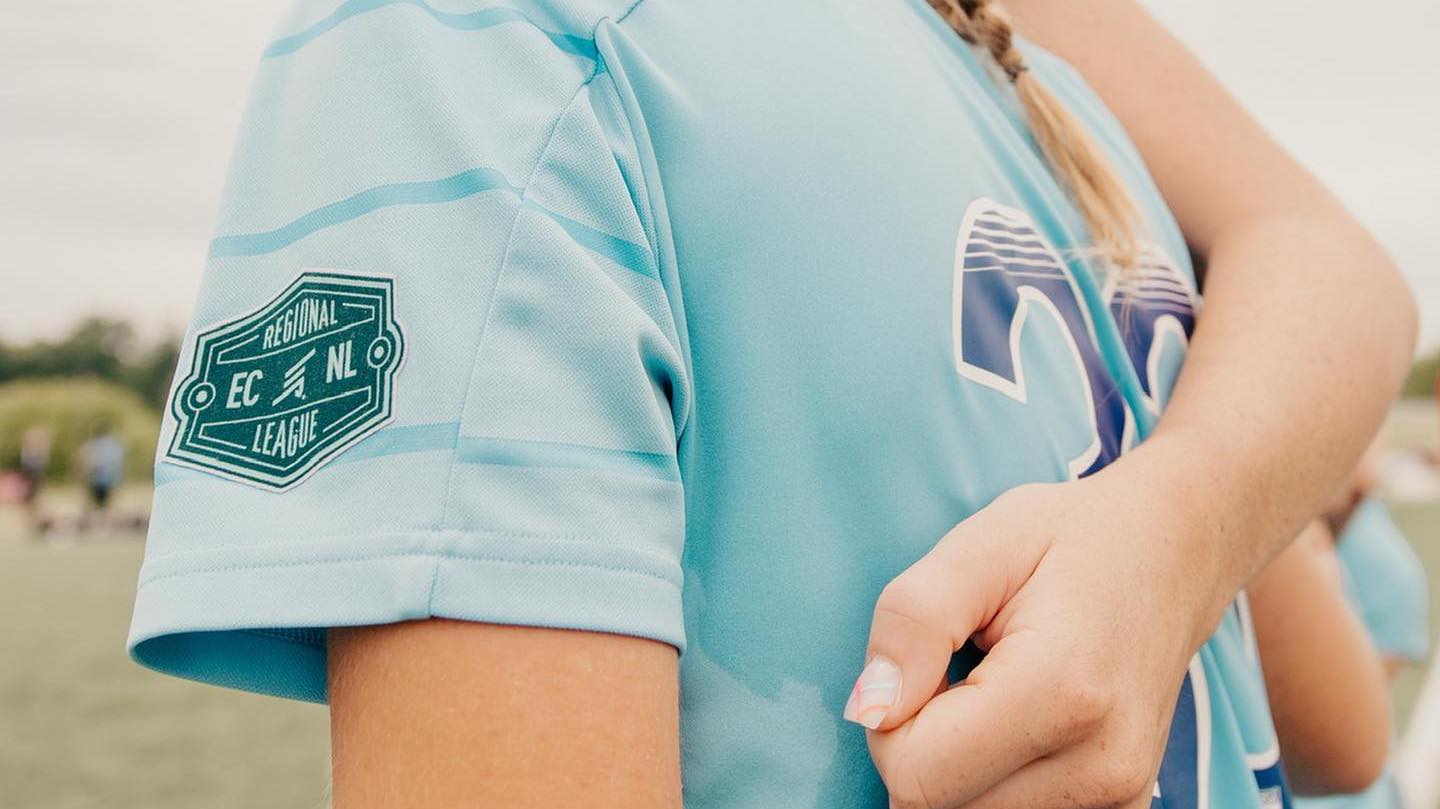 The ECNL Girls Regional League events schedule gets underway this weekend with ECNL Regional League St. Louis (Dec. 9-11) at Creve Coeur Soccer Complex in St. Louis and World Wide Technology Soccer Park in Fenton. Over three days, some of the Regional League's top clubs and talent will be on display.
This weekend's event will feature 150 teams from the U15-U18/19 age groups.
Friday night will also feature the Continental Tire Girls Regional League Selection Game at 6:15 PM on Field 1 at Creve Coeur Soccer Complex. The game will feature players from the U17-U18/19 age groups and can be live streamed here.
To view the Regional League Selection Game rosters, click here.
Check out all the information below to learn everything you need to know about this event.
Schedule: Every team is guaranteed three games in three days, playing competition of similar levels outside of their league. Check out the revamped ECNL app for the complete schedule.
Full Team List: 48 clubs from seven different ECNL Girls Regional Leagues. See every team that will be competing at ECNL Regional League St. Louis here.
Regional League Selection Game: Live stream Friday night's Regional League Selection Game here
Team Preview: KC Athletics is off to a great start this year in the Heartland Regional League U18/19 age group, going 8-0-1 to begin their season. This weekend will give them the opportunity to face some of the other top Regional League teams from around the country as they take on Kings Hammer SC (OH), Ohio Elite Soccer Academy, and Oklahoma Celtic over the three days in St. Louis.
More Information: To view the address for the complex, parking, and more ECNL Regional League St. Louis information, click here.
ECNL GIRLS RL ST. LOUIS
December 9-11, 2022 | TEAM LIST
U15
U16
U17
U18/U19
AFA Fillies
AFA Fillies
AFA Fillies
AFA Fillies
Alliance FC
Alliance FC
Alliance FC
Alliance FC
Arkansas Rising Soccer Club
Arkansas Rising Soccer Club
Arkansas Rising Soccer Club
Arkansas Rising Soccer Club
Classics Elite RL
Club FC 1974
BVB IA
Club FC 1974
Club FC 1974
Eclipse Select
Classics Elite RL
Eclipse Select
FC Pride
FC Pride
FC Dallas
FC Dallas 1
FC Wisconsin
FC Wisconsin
FC Pride
FC Pride
Gretna Elite Academy
Gretna Elite Academy
FC Wisconsin
FC Wisconsin
GTFC Impact Premier
GTFC Impact Premier
Gretna Elite Academy
Gretna Elite Academy
Indiana Elite
Indiana Elite
GTFC Impact Premier
GTFC Impact Premier
Indiana Fire Juniors South
Indiana Fire Juniors South
Indiana Elite
Indiana Elite
Internationals SC
Internationals SC
Indiana Fire Juniors South
Indiana Fire Juniors South
Kansas City Scott Gallagher (KCSG)
Kansas City Scott Gallagher (KCSG)
Internationals SC
Internationals SC
KC Athletics
KC Athletics
Kansas City Scott Gallagher (KCSG)
Kansas City Scott Gallagher (KCSG)
Kings Hammer
KC Fusion Soccer Club
KC Athletics
KC Athletics
Michigan Hawks
Kings Hammer
KC Fusion Soccer Club
KC Fusion Soccer Club
Missouri Rush
Michigan Hawks
Kings Hammer
Kings Hammer
NTX Celtic FC RL
Missouri Rush
Michigan Hawks
Michigan Hawks
Ohio Elite Soccer Academy
Ohio Elite Soccer Academy
Missouri Rush
Missouri Rush
Oklahoma Celtic
Oklahoma Celtic
Ohio Elite Soccer Academy
Ohio Elite Soccer Academy
Racing Louisville Academy
Pacesetter Red
Oklahoma Celtic
Oklahoma Celtic
Renegades SC RL-NTX
Racing Louisville Academy
Pacesetter Red
Pacesetter Red
Rockford Raptors FC
Renegades SC
Racing Louisville Academy
Racing Louisville Academy
SLSG Green IL
Rockford Raptors FC
Renegades SC
Renegades SC
SLSG MO
SLSG ECNL RL MO
Rockford Raptors FC
Rockford Raptors FC
Solar SC
SLSG Green IL
SLSG ECNL RL MO
Seattle United
SPORTING Blue Valley Soccer Club
Solar SC
SLSG Green IL
SLSG ECNL RL MO
Sporting Columbus
SPORTING Blue Valley Soccer Club
Solar SC
SLSG Green IL
Sporting Nebraska FC
Sporting Columbus
SPORTING Blue Valley Soccer Club
Solar SC
Sporting United FC
Sporting Nebraska FC
Sporting Columbus
Solar SC RL II
Sting Austin
Sporting United FC
Sporting Iowa
SPORTING Blue Valley Soccer Club
Sting Dallas Black
Sting Austin
Sporting Nebraska FC
Sporting Columbus
Sting Dallas Royal
Sting Dallas Black
Sporting United FC
Sporting Nebraska FC
Tulsa SC
Sting RL NTX Royal
Sting Austin
Sporting United FC
West Side Alliance SC
Tulsa SC
Sting Dallas Black
Sting Austin
West Side Alliance SC NTX
West Side Alliance SC
Sting Dallas Royal
Sting Dallas Black
Tulsa SC
Sting Dallas Black RL 2
West Side Alliance SC
Sting Dallas Royal
Tulsa SC
West Side Alliance SC
𝔅𝔢𝔥𝔦𝔫𝔡 𝔱𝔥𝔢 𝔟𝔞𝔡𝔤𝔢: ECNL Regional League St. Louis #ECNLRLSTL pic.twitter.com/iHNvvMr2lC

— ECNL Girls (@ECNLgirls) December 5, 2022