ECNL Boys National Playoffs: Albertson SUSA U14s bounce back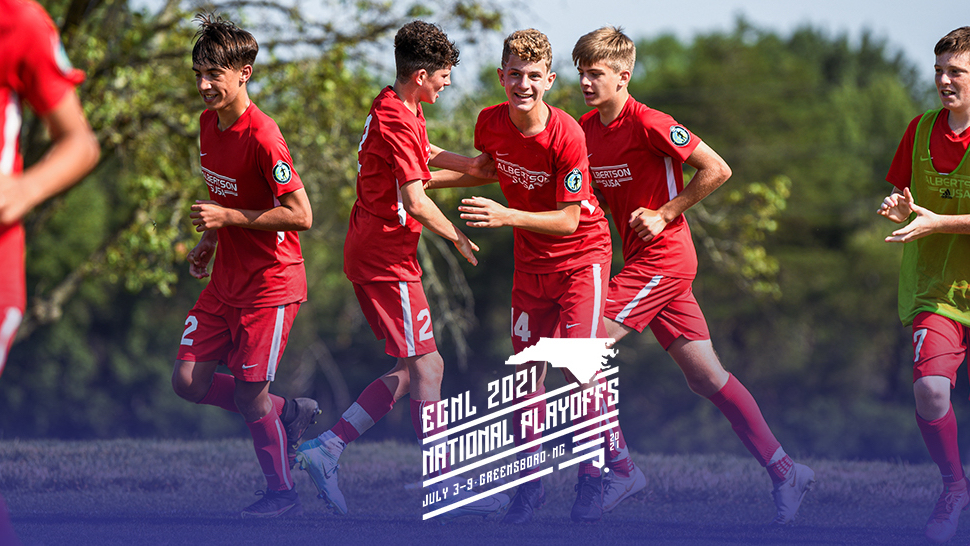 Monday at the ECNL Boys National Playoffs was as close to a must-win as Albertson SUSA's U14 squad had seen all season.
After a loss to Washington Premier in their first of three group games, the team faced off against Oklahoma Energy, who also lost their opening match. With both teams searching for their first points, whoever succeeded would keep their championship hopes alive, while the other would all but guarantee an exit.
Throughout the first half, both teams traded scoring chances, pushing their attack forward to test the opponents' back line. But each time, the ball managed to stay out of the net, and through the first 45 minutes, the score remained deadlocked at 0-0.
But it was Albertson SUSA who finally broke through, scoring just minutes after the second half began. The team cashed in on a beautifully placed shot in the 48th minute to take a 1-0 lead.
That score continued to hold until the 61st minute, when Albertson SUSA was given a golden chance to extend its lead. Crashing the box for a scoring chance, Ryan Levy was hauled down inside the box, giving Albertson SUSA a penalty kick. Levy walked to the spot and then ripped a shot past the goalkeeper and into the netting, increasing his team's lead to 2-0.
Oklahoma Energy mounted a counterattack, searching for a goal to start a comeback and found one in the 80th minute when Brandon Brown scored, cutting the lead to 2-1. However, the Albertson SUSA defense shut the door, not allowing any more goals.
Albertson SUSA rose to the occasion, and got the result they needed when they needed it most. They earned the three points necessary to keep their hopes alive.
"It felt good to get the win after a tough loss yesterday," said forward Niko Kolega. "We played as hard as we could. We finished our chances and got the win."
However, the work is not done yet. The team will play NCFC Youth Academy, the group's current leader, in the final contest of the group stage.
It will be another must-win contest. But with one such win already in the bag, Albertson SUSA will be up for the task.
"We have to come out really strong next game," Kolega said. "NCFC is a really good team and at the top of our group. It's going to be a tough game, we know that, but if we stick to our game plan and play like we did today, we'll be fine."
To view the complete scores and schedules for the ECNL Boys National Playoffs, click here.