Dave Van Den Bergh named full-time U.S. U-15 Boys National Team coach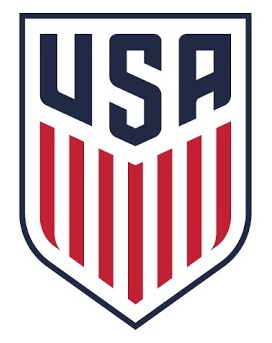 CHICAGO (Via U.S. Soccer) – U.S. U-15 Boys' National Team head coach Dave Van den Bergh will now assume his National Team role full-time after beginning his tenure in a dual role and also serving as a Development Academy Technical Advisor for Texas.
With Van den Bergh's transition to full time Youth National Team coach, Scott Spencer will now supervise Texas Academy clubs.
The U-15 BNT serves as a developmental and identification squad for potential future National Team players. Van den Bergh has helmed the program since February 2016, working to introduce players to a culture and style of play consistent throughout all of the U.S. National Teams as well as impart the importance of character development in qualities such as attitude, discipline and commitment.
Success at the U-17, U-20, U-23 and senior Men's National Team levels has come with numerous players who began their career with the U-15 BNT.
"I'm really excited about this next step of my career where I can focus more on the coaching part of things," Van den Bergh said. "I've been really happy for the last three-and-a-half years as a TA. I met some great people, saw some great players and have seen the Academy and the Texas market grow. I'm looking forward to handing over the very talented '02 group to (U-17 MNT head coach) John Hackworth and looking forward to start anew with the 2004 age group."
Before his time with the U-15s, Van den Bergh worked as an assistant coach for the U-20 MNT. Capped with the Dutch National Team, he enjoyed an illustrious playing career, including 12 years in Europe, highlighted by a six-year stint at Eredivisie-side FC Utretcht in his native Netherlands. He finished his career in M.L.S., playing four seasons with the Kansas City Wizards, New York Red Bulls and FC Dallas.