United Soccer Coaches/Max Preps HS State Players of the Week (Boys)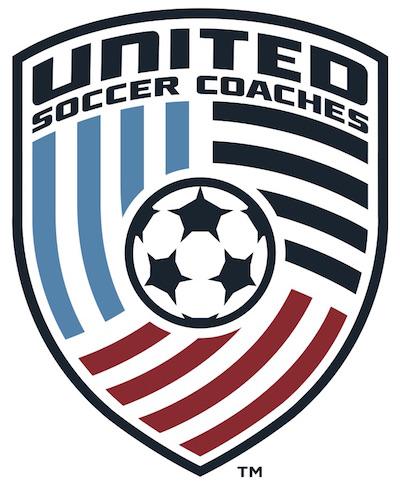 KANSAS CITY, MO. (September 27, 2017) – United Soccer Coaches and MaxPreps announced today the 32 boys and 24 girls who have been named the Fall United Soccer Coaches/MaxPreps High School State Players of the Week for their on-field efforts from September 18 – September 24.
The United Soccer Coaches uses results and statistics provided by MaxPreps.com to select one boy and one girl honoree from each participating state competing during the spring high school season.
Coaches wanting to nominate their players must submit statistics to MaxPreps.com in order for their athletes to be considered; nomination instructions can be found below. Winners receive a MaxPreps/United Soccer Coaches branded letterman's patch and recognition on both MaxPreps.com and unitedsoccercoaches.org.
Nominations are due every Sunday by at 11:59 p.m. ET each week to be considered.
Boys' Winners for September 18 – September 24
State
Player Name
Position
School
Arizona
Tommy Pederson
Midfielder
Blue Ridge High School (Lakeside

, 

AZ)

California
Jalan Perez
Midfielder

Tulelake High School Tulelake, CA)

Colorado
Colton Sims
Striker
Rye High School (Rye, CO)
Connecticut
Jack Gaynor
Striker
Lyman Hall High School (Wallingford, CT)
Delaware
Jakob Gelof
Goalkeeper
Cape Henlopen High School (Lewes, DE)
Georgia
Stephane Shongo
N/A
Old Suwanee Christian (Buford, GA)
Idaho
Diego Esquivel
Midfielder
Post Falls High School (Post Falls, ID)
Illinois
Alex Chagoya
Goalkeeper
St. Anne High School (St. Anne, IL)
Indiana
Paul Bogarin
Midfielder
Hammond Morton High School (Hammond, IN)
Kansas
Bryce Fimreite
 Forward
Central High School (Andover, KS)
Kentucky
Shane Midkiff
Midfielder
Ohio County High School (Hartford, KY)
Maine
Austin Pierce
Midfielder
Westbrook High School (Westbrook, ME)
Maryland
Matthew Cuocci
N/A
Rosedale Baptist High School (Baltimore, MD)
Massachusetts
Jeremy Piecz
Midfielder
Matignon High School (Cambridge, 

MA

)
Michigan
Jonathan Brownell
Forward
Coldwater High School (Coldwater, MI)
Minnesota
Zach Swisher
Midfielder
Chanhassen High School (Chanhassen, MN)
Missouri
Favian Valenzuela
Striker
Van Horn High School (Independence, MO)
Nevada
Bryan Martinez
N/A
Sunrise Mountain High School (Las Vegas, NV)
New Jersey
Josiah Brown
Forward
Fairton Christian Center & Academy (Fairton, NJ)
New Mexico
Kevin Sanchez
N/A
Hope Christian High School (Albuquerque, NM)
New York
Kakeru ITO
Forward
Keio Academy of N.Y. (Purchase, NY)
North Carolina
Toni Pineda
Forward
Statesville High School (Statesville, NC)
Ohio
Victor Aguilera
N/A
Rock Hill High School (Ironton, OH)
Oregon
Arel Espinoza
Midfielder
McMinnville High School (McMinnville, OR)
Pennsylvania
Mason Novobilski
Midfielder
Mifflinburg High School (Mifflinburg, PA)
Rhode Island
Jonathan Sherman
Midfielder
South Kingstown High School (Wakefield, RI)
Texas
Landry Griffin
N/A
Westlake Academy (Westlake, TX)
Virginia
Connor Chiarizzio
Forward
Temple Christian High School (Madison Heights, VA)
Washington
Kyler Houck
Forward
Mount Vernon Christian High School (Mount Vernon, WA)
District Of Columbia
Rhys Owen
Forward
Gonzaga High School (Washington, DC)
West Virginia
Samuel Pierson
N/A
Ripley High School (Ripley, WV)
Wisconsin
Mattias Dermond
N/A
University School of Milwaukee (Milwaukee, WI)