Scott Spencer, Austin Daniels appointed as USSDA Technical Advisors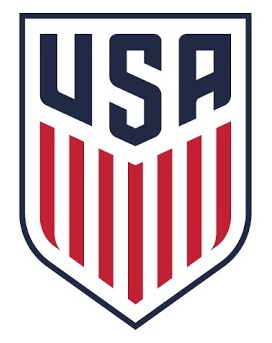 (Via U.S. Soccer) – With Dave Van den Bergh's transition to full time U.S. Youth National Team coach, Scott Spencer will now supervise Texas clubs as a U.S. Soccer Technical Advisor. Additionally, Austin Daniels will join the Academy as a Technical Advisor for Northern California.
Spencer, who reported to Van den Bergh as a scout for the Texas region, now assumes the Technical Advisor role. Daniels has been appointed as the Technical Advisor for Northern California.
In their roles, Spencer and Daniels will manage the talent identification networks in their respective markets, which consist of U.S. Soccer scouts who attend training, games, and Academy showcases to identify elite talent. As the next step in the development pathway, they will provide scouting reports and player-specific data to U.S. Director of Talent Identification Tony Lepore and Youth National Team staffs.
+READ: Dave Van Den Bergh named full-time U.S. U-15 Boys National Team coach
"It's an exciting time for youth soccer development in the country, within the Development Academy, and throughout the Texas region," Spencer said. "The talent pool is growing and our goals are to keep improving the environments our top players are in. I'm looking forward to working in the Texas region."
Spencer has a long career in the world of youth soccer. Most recently, he worked as the U.S. representative for Liga MX club CF Monterrey Rayados, launching the team's U.S. club affiliation program. At the same time, Spencer served as president of Premier Soccer Services, an event and tour management company, and as a U.S. Soccer scout for Texas and Atlanta. Previously, Spencer was Director of Coaching for the Alabama Youth Soccer Association, Director of Memphis' GSC/Fury club and a U.S. Soccer coach educator.
Daniels comes to support the Academy's Northern California clubs after serving as Technical Director for the Arizona Youth Soccer Association and a national instructor for the Federation, as well as coaching in Arizona's U.S. Soccer National Training Center program. He will supervise 19 Academy clubs in NorCal.
"I look forward to supporting and enhancing the Northern California Academy clubs by working with the Directors, Coaches and Players," Daniels said. "It's an exciting opportunity to be a part of the Academy and help players develop to their full potential."
Daniels has previously worked as a scout for the U.S. U-20 Women's National Team and as a coach at the Arizona U.S. Soccer Boy's Training Center. He's spent time as Director of Coaching at the Connecticut Junior Soccer Association and at clubs in Connecticut and Kentucky. His head coaching career included tenures with the Women's Premier Soccer League's New England Mutiny and the University of Colorado women's team.
All U.S. Soccer Technical Advisors are required to hold a minimum U.S. Soccer 'A' license. Spencer and Daniels earned theirs in January 2001 and January 2016, respectively.
On a day-to-day basis, Technical Advisors support club efforts to elevate the everyday environment by providing consistent, meaningful feedback while helping identify players who deserve consideration for U.S. Soccer Training Centers and Youth National Teams.
U.S. Soccer's increased focus on club and player development will ensure Technical Advisors' integrate and align with the six Sport Development departments: Talent Identification, Coaching Education, High Performance, Youth National Teams, Refereeing and Membership. The Technical Advisor role works closely with clubs to support Academy Directors and staff to achieve their goals through U.S. Soccer's Player Development Initiatives.