Creighton men's soccer inks four new recruits ahead of Fall 2021 season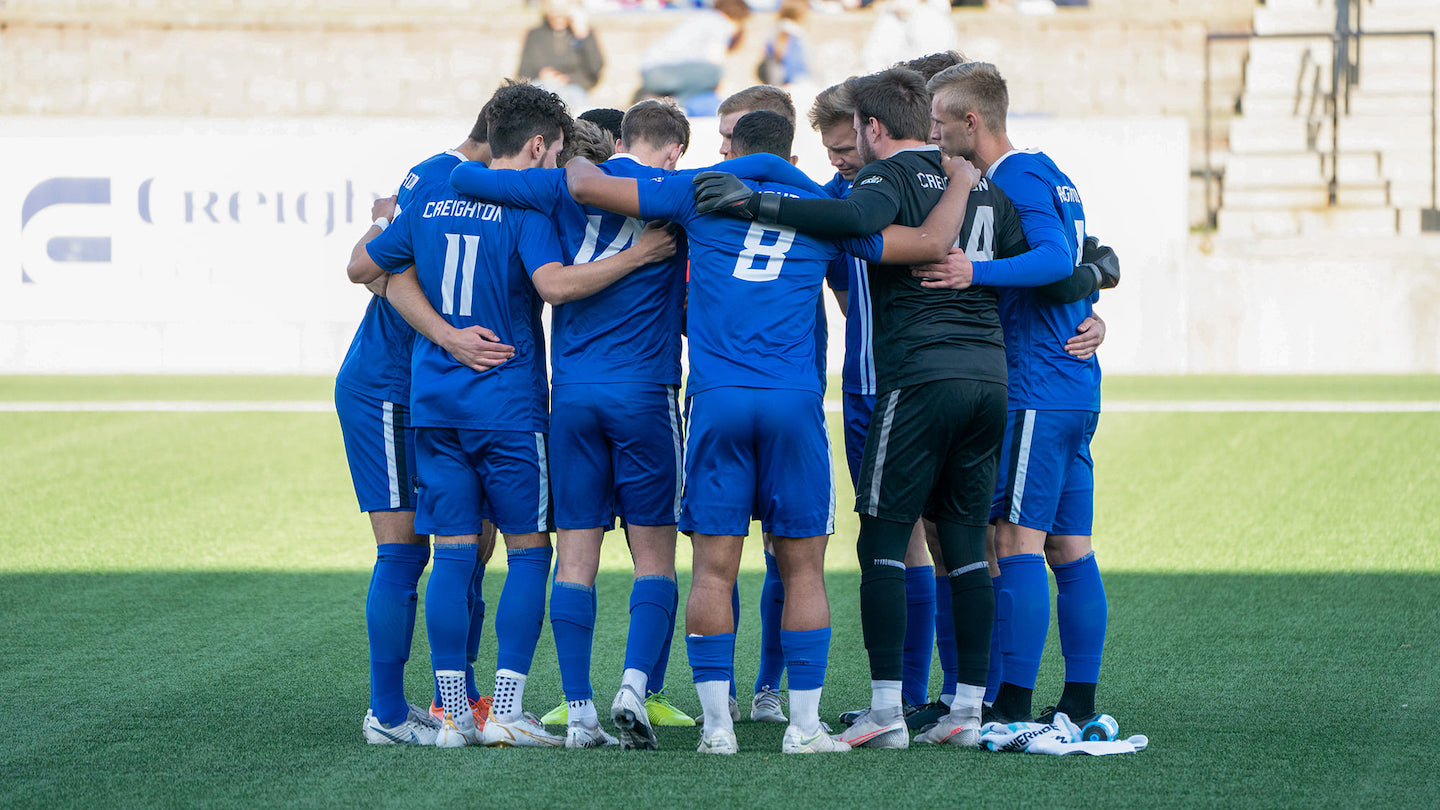 OMAHA, Neb. – Creighton University men's soccer head coach Johnny Torres announced the addition of four newcomers for the upcoming season.
Defender Liam Gilligan (San Francisco, Calif.), defender Sean Green (St. Louis, Mo.), forward Manuel "Manu" Toledano (La Linea de la Concepcion, Spain) and defender Miguel Ventura (Ponta Delgada, Portugal) will each join the Bluejays for the Fall 2021 season.
Gilligan heads to Omaha after graduating from Sacred Heart Cathedral Preparatory in San Francisco in the spring of 2020 and spending this past academic year at the International Development Academy in Reading, England (Sept. 2020-May 2021). The son of Luke Gilligan and Catherine Lenny, Liam played in the Silicon Valley Soccer Academy in Palo Alto, California. He also earned a spot on the ODP three years in a row (2014-17) and made the travel roster for a trip to Costa Rica in 2017. Gilligan graduated high school with honors and volunteered at the Irish Pastoral Center in San Francisco and at the St. Anthony's homeless shelter.
"Liam is a very capable, dedicated and energetic player who can offer a positive touch on both sides of the ball," Torres said. "His relentless attitude on the flank will aid us in defense and service from wide areas."
A native of St. Louis, Missouri, Green earned a spot on the United Soccer Coaches All-America team. He competed in the 2021 All-America All-Star game on May 29 and received co-MVP honors for the west team after recording an assist and starting each half. The son of Tim and Sue, Green scored five goals and tallied four assists during his senior season in the fall of 2020 and helped lead Chaminade College Prep to the Class 4 quarterfinals. Green totaled 16 goals and 14 assists during three years of varsity action. He also competed at the club level for St. Louis Scott Gallagher – Missouri.
"We are excited to get Sean on board," Torres said. "He is a two-way player with the capabilities to offer in multiple positions with a no nonsense attitude who will fight for his spot every day."
Toledano makes the move to Creighton from Spain. The son of Antonio Toledano Ciruela and Anabel Ortiz Mendoza, Manu currently plays at the club level for Cadiz CF. The 6-foot 2-inch forward attended IES Manuel de Falla in Madrid for his high school education. Toledano was born in La Linea de La Concepcion, Spain.
"Manu has done very well as a center forward with Cadiz CF," Torres said. "He has presence and patience up top. His hold-up game and technical ability will allow us poise in front of goal."
A native of Ponta Delgada in the Azores region of Portugal, Ventura rounds out the newcomers for the fall of 2021. The 5-foot 10-inch left back most recently played for Académica de Coimbra, based out of Coimbra, Portugal. He also played for Pauleta, São Roque and Sporting Clube de Portugal. The son of Felipe Ventura and Patricia Rebelo, Ventura helped his team earn a regional championship at the U16 level and district championships at the U13 and U14 levels. Ventura attended Esocla Secundaria Infante Dona Maria in Coimbra.
"Miguel is an experienced winger that can get up and down the flank with a poise and technical ability, while keeping a keen eye on the defensive side of the play," Torres said.
Gilligan, Green, Ventura and Toledano join Ryan Brakke (Omaha, Neb.), Jackson Castro (Plano, Texas) and Jack Redd (Papillion, Neb.) as newcomers for the 2021 season.
"We are very excited about our 2021 freshman class," Torres said. "All of these student-athletes have the tools that will allow the continuity of our high academic and athletic standards at Creighton University."
Creighton completed the spring of 2021 with a 6-6 record, including a 5-2 mark in BIG EAST play to finish second in the Midwest Division. The Bluejays' fall season will begin in August.