Creighton men's soccer adds four class of 2021 recruits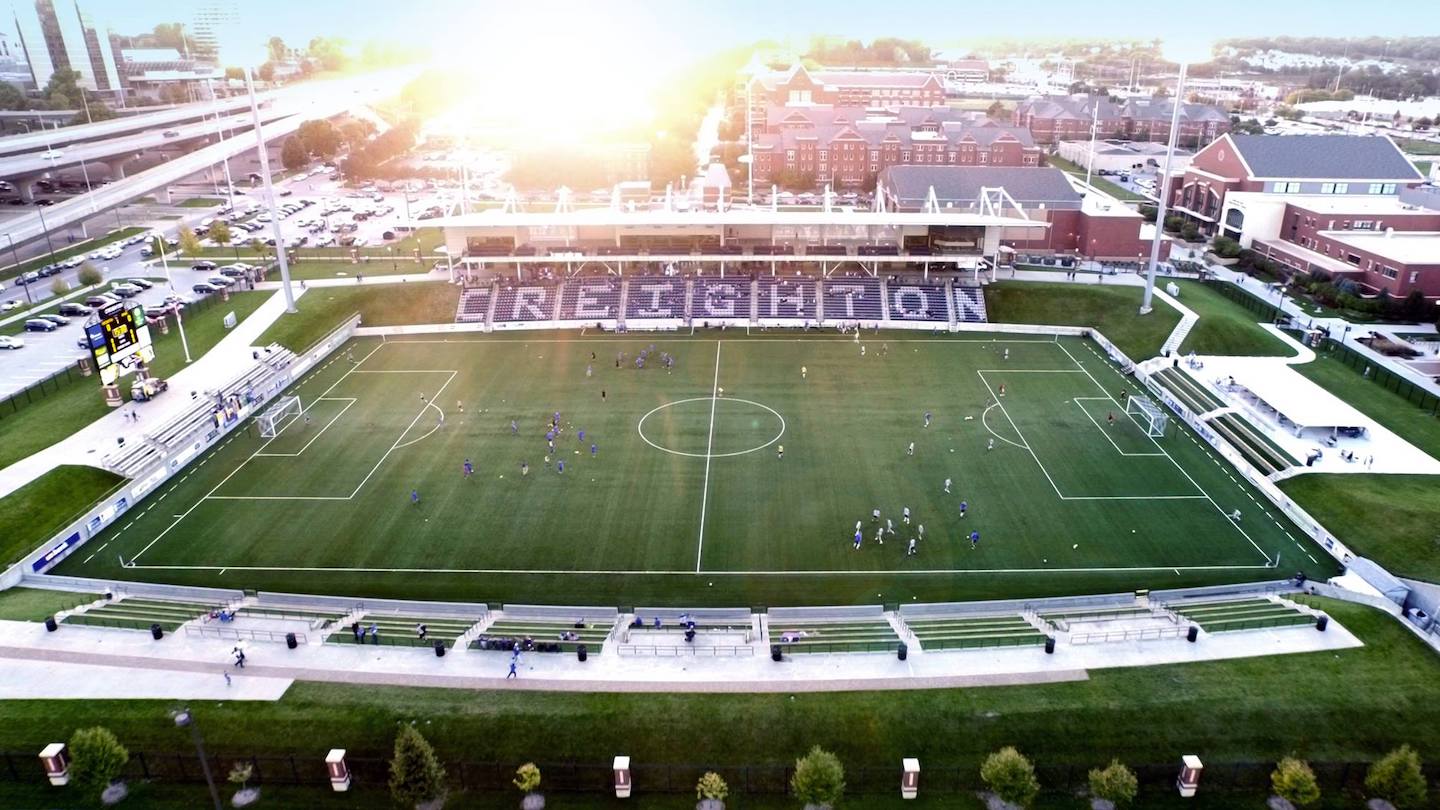 OMAHA, Neb. – Creighton University men's soccer head coach Johnny Torres announced the addition of four players to the Bluejay program.
Ryan Brakke (Omaha, Nebraska / Creighton Prep), Jackson Castro (Plano, Texas / Plano West HS), Antonio Chavez Borrelli (Los Angeles, California / Boston College) and Jack Redd (Papillion, Nebraska / Papillion La Vista South HS) will each head to Creighton in 2021.
"We are highly excited and fortunate to continue to add to our already eclectic and talented group," Torres said. "This 2021 class will again elevate our program to new heights in the community, classroom, and on the field. Given our current situation with COVID and the season waiver set in place by the NCAA, we understood that for this season, the selection process to recruiting was going to be tighter. These four individuals epitomize what we look for in our student athletes at Creighton University."
Chavez Borrelli, a grad transfer from Boston College, will join the Bluejays for the upcoming spring season.
Below is information on the four newest members of the Creighton men's soccer program.
Ryan Brakke, Omaha, Nebraska, Creighton Prep High School, Sporting Omaha FC, Midfielder
-Helped lead SOFC 01/02 Elite to the 2020 State Cup championship
-Guided Creighton Prep to a runner-up finish at the 2018 NSAA State Soccer Championships
-Part of the 2018 SOFC 02 Elite State Cup champion squad
-Earned Academic All-State selection in 2020
-Member of National Honor Society and Student Council
-Volunteers with TOPSoccer and at Kellom Elementary
Torres on Brakke: "Brakke will help add to our talented midfield group. He is a player that enjoys time on the ball and has the skill and poise to create. He has also done very well at the club, state, and high school level locally."
Jackson Castro, Plano, Texas, Plano West High School, Solar 2 Boys Castro, Midfielder
-Helped lead club team to U17 USYS National Championship
-Also part of three North Texas State Cup Champion teams and five Dallas Classic League Champion squads
-Part of 2016 Dallas Cup Champion team
-Earned selection to All-District Team twice while playing for Plano West Wolves
Torres on Castro: "Castro is a Texas native that has had soccer in his blood for a long time. Both his mother and father coach, while his father and uncle also played professionally in Germany. He is a slippery player who possesses and combines technical ability with vision to create for himself and others around him."
Antonio Chavez Borrelli, Los Angeles, California, Boston College, Goalkeeper
-Graduate transfer from Boston College
-Played for Ventura County Fusion in the USL 2 during the summer of 2019 and helped lead team to the Conference Finals
-Made 27 starts during two seasons with Eagles
-Posted career-high nine saves in 2018 against Providence
-Posted consecutive shutouts against NC State and Harvard in 2018
-Started all eight ACC games for BC as a freshman in 2017
-Three-time ACC Academic Honor Roll selection
-Played for Loyola High School and helped lead Cubs to 2016 CIF SoCal Boys Division I championship
-Played club soccer for Santa Monica United's B97 Blue Premier Team and Total Football Academy-FC Los Angeles's Red 98 Team
-Plans to pursue an MBA at Creighton
Torres on Chavez Borrelli: "Chavez Borrelli comes to us as a graduate Boston College transfer. He will add experience, maturity, and depth in goal for our group. A native from California, he has gained valuable experience by playing in one of the best conferences in the country while at Boston College."
Jack Redd, Papillion, Nebraska, Papillion La Vista South High School, Gretna Elite Academy, Midfielder
–Guided club team to three Nebraska State Cup Championships and four consecutive Nebraska League championships
-Part of team that earned 2019 USCS Regional Championship and spot in USCS National semifinals
-Member of 2019 Real Cup finalist squad
-Earned selection to the 2019 Union Omaha USL Academy team
-Helped lead Papillion La Vista South to the 2019 Nebraska State Tournament
-A 2019 Nebraska Class A All-State Honorable Mention selection after leading the Titans in goals
-Part of squad that posted an undefeated record at 2018 Rockford Raptors College ID Tournament
-Claimed Region 2 ODP Regional Pool selection each of past five years
-Named to 2018 Nebraska Best XI team
-Two-time Academic All-State selection
-Member of National Honor Society, Leadership Academy and DECA
Torres on Redd: "Redd comes into the fold as a skillful, dynamic, player with a very high work rate who enjoys running forward. He has done very well at the club, state, and high school level locally."
Torres on Redd and Brakke: "What I most admire about both these two individuals, is that they grew up longing to be Bluejays! I first met Ryan and Jack through our Creighton soccer camp system many years ago. They have earned the opportunity to help mold and cultivate our Creighton culture, which they have experienced their whole young life as fans!"