Cornell men's soccer announces 2021 recruiting class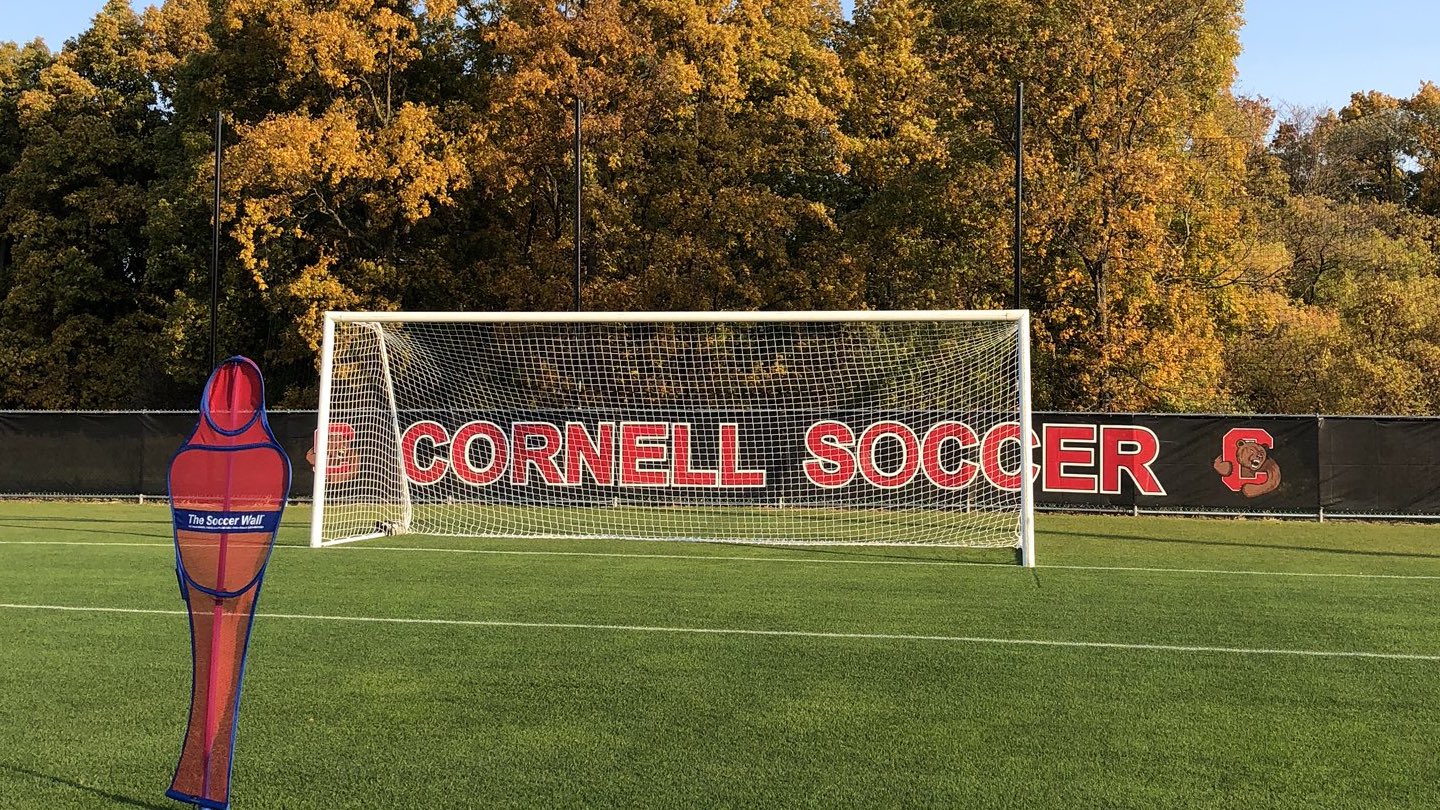 ITHACA, N.Y. – Cornell men's soccer has announced that nine incoming student-athletes will join the team in advance of the 2021 season.
The Big Red's nine-man class ranks in the Top 20 nationally and includes players from three different countries (United States, Canada, United Kingdom). It will be the program's sixth season with John Smith at the helm, after leading the program to back-to-back 10-win seasons in 2018 and 2019.
"It is with great excitement that we are able to begin this new year on a positive note with the announcement of our 2021 recruiting class," said Smith. "We have identified nine young men, who we feel will help continue this program's progress. These men all bring the kind of character we prioritize here within the program. In turn, they add talent, depth, and intense competition to an already very competitive squad. Thank you to all nine families who adapted to an extremely non-traditional recruiting process. We can't wait to see you all on campus in August—it will be here before you know it!"
The Class of 2025 will join as many as 25 returners to the men's soccer team in 2021 as the program looks to take the next step towards clinching an Ivy League title and an NCAA Tournament berth.
THE NEWCOMERS
Will Carnevale
WM/F | Fox Chapel Area HS/PA Classics
Smith on Carnevale: "A technically gifted soccer player, who has the versatility to play in a number of different positions within the front six. His skill set could see him playing here both as a withdrawn forward and also as a winger. He is clever, both in and out of possession, which allows him to unlock defenses in many ways, and he has a very impressive work ethic. Like many before him, Will has benefited massively under the guidance of head coach Steve Klein."
Benjamin Collins
GK | Lester B. Pearson HS/Montreal Impact
Smith on Collins: "A talented goalkeeper who is mature beyond his years. He is an extremely good shot-stopper and, as is so important for modern day goalkeepers, he is both comfortable and confident in his distribution. Ben's speed and agility in front of goal is beyond impressive. He also has a good understanding of the game, and can regularly be heard giving instructions throughout a match, which is vital for his position. It has not been at all surprising to see Ben's involvement with the Canadian Youth National Team."
Matthew Hutchison
F | St. Stephen's Episcopal School/Lonestar SC
Smith on Hutchison: "A tough, strong, and skilled attacker. Whether playing as an attacking midfielder, or a forward, he has the technique, strength, and drive to break through lines with and without the ball. With his toughness and competitiveness, Matthew has the qualities which will stand him in great stead within this program. What makes Matthew even more exciting is his vision when he is in possession and his desperation to get on the end of crosses—which is huge for a team that plays the way we do.
Alioune Ka
WM/F | Richland HS/Solar SC
Smith on Ka: "An incredibly dynamic attacking threat, he has excellent pace and he puts that to great use both with and without the ball. Whether playing out wide, or central, Alioune quite obviously knows where the goal is, and, just like what you hope for in all attackers, he wants to score goals. What is even more exciting about Alioune is the fact that he cares defensively, and makes things difficult for his opponents. He is also someone who typically wins the aerial game in both boxes."
Sam Latona
CM | Manchester HS Central/Valeo Futbol Club
Smith on Latona: "A box-to-box central midfielder. He has great balance, and is very difficult to dispossess. In recruiting Sam, it became very obvious that he completely fitted into how we play. He is a central midfielder who can operate as a 6, an 8, or a 10. While in possession, he moves with the ball incredibly purposefully, and is both strong and sharp enough to break through midfield lines. From that central midfield role, we are always looking for guys who have great vision and an eye for goal, and Sam is most certainly one of those players."
Danny Lokko
F | The King's School, Chester/Crewe Alexandra FC
Smith on Lokko: "An extremely quick and powerful forward. His talents lend themselves to him being a major threat both underneath and above our opponent's defenses. Danny has good feet, which will likely see him turn into a provider just as much as a goal-scorer. Danny's size, technique and athleticism gives him the kind of presence on a field which typically occupies more than one defender, which is exactly what you would hope for in a front man."
Brennan Mallett
CB | Valley Christian HS/De Anza SC
Smith on Mallett: "A tough, strong, and skillful central defender. With all our central defenders, we want them to be able to play, and help us build, but we also want them to take great pride in how well they defend and shutdown an opponent—Brennan is that kind of a defender. He is comfortable on the ball, and possesses a good range of passing. He also has very good defensive instincts, and puts them to great use both on the ground and in the air.
Mac Naggar
CB | Iona College
Smith on Naggar: "A tough, pacey central defender, who is comfortable with his feet. He was a very important part of an Iona College soccer team which made the NCAA tournament in 2019. He is very good in 1 v 1 situations and his understanding of the game, coupled with his drive, make him a great on-field leader. Mac brings an emotional and physical maturity which will serve him extremely well in every regard within this program.
Patricio Parra
WM | TMI Episcopal/San Antonio City SC
Smith on Parra: "The kind of winger who continually threatens in behind an opponent. Put simply, he makes the kind of runs other wingers don't like to make too often. He is a very attack minded player whose first thought is quite obviously to be as dangerous as possible. Patricio is confident, and extremely capable in front of goal, and he also has the composure and the vision to turn into a provider.