Stetson University men's soccer team inks trio of recruits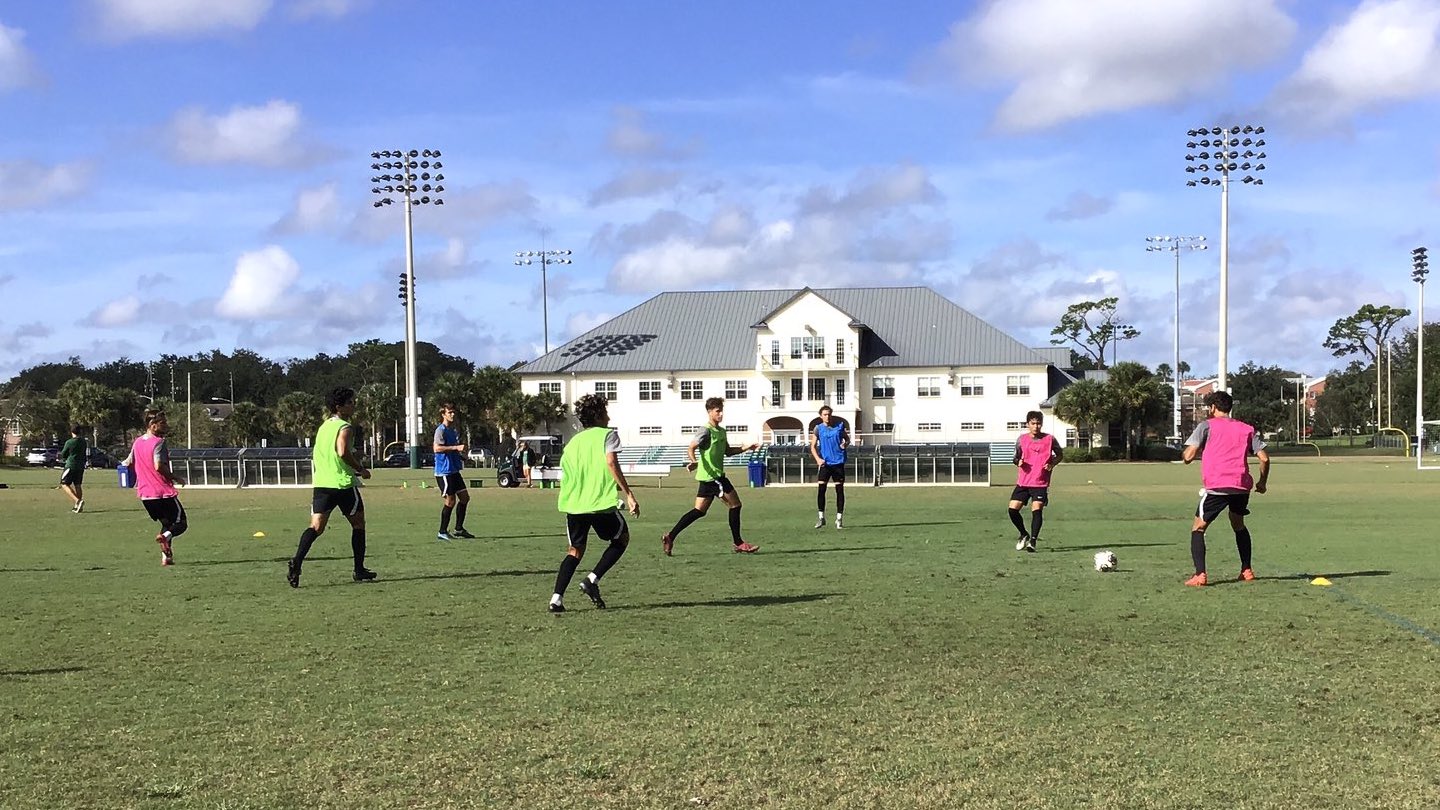 First-year Stetson University men's soccer head coach Emmett Rutkowski recently welcomed three new players to the Hatters' roster.
The newcomers are Felix Aakerberg (Vaesteraas, Sweden), Jacob Gruber (Fishers, Ind.) and Stephen Johnson (Nottingham, England).
Aakerberg, a freshman midfielder, attended Widenska, Vasagatan 56 for his high school education, helping his team to regional qualification in the Swedish Soccer Association. His most recent playing experience was with Skiljebo SK, in one of Sweden's most competitive leagues.
"Felix's size (6-2, 185), work rate and physical tools will add a new dimension to our lineup," Rutkowski said. "He has a great playing background, and we look forward to watching him develop here in Florida."
Gruber, a grad student with junior eligibility, is a transfer from national powerhouse Indiana, where he spent three seasons as a reserve goalkeeper. A 2016 graduate of Cathedral High School, Gruber was rated a 3-star recruit by Top Drawer Soccer, and was the No. 129 player in Top Drawer's IMG Academy 150. Gruber played his first two seasons at Cathedral, before participating his junior and senior seasons with the Indiana Fire of the U.S. Soccer Developmental Academy. Gruber was also selected to the 2015 ODP Region II Team.
"Jacob comes from Indiana University, and has already experienced college soccer at the highest level," Rutkowski said. "He will add veteran leadership to our team, and we look forward to his impact on our goalkeeper corps."
Johnson, a defender, enters Stetson this spring but won't participate until Fall 2021. He helped lead his club team to a U18 Youth Alliance championship in both 2017 and 2018.  He comes to Stetson from Brooksby Melton College in the U.K.
"Steven is a player that we have recruited for a few years now," Rutkowski said. "He has shown great character and enthusiasm to be here at Stetson. We are excited to have him and expect him to have an immediate impact."
Stetson next hosts Jacksonville, 7 p.m., Friday.