Columbia men's soccer head coach Kevin Anderson departs after 14 seasons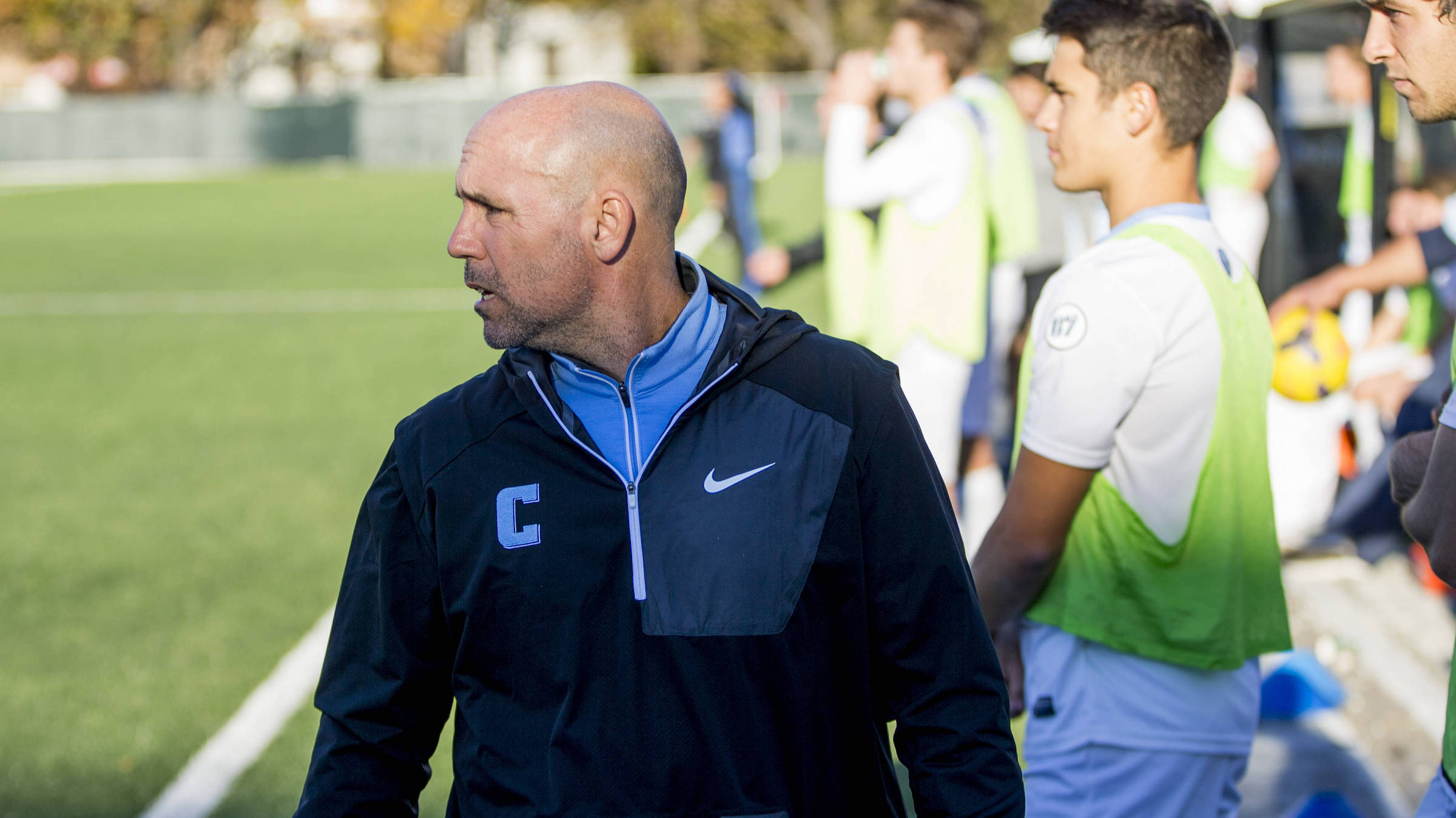 NEW YORK — Kevin Anderson has resigned as head coach of Columbia's men's soccer program to accept the same position at Southern Connecticut. Anderson recently completed his 14th season at the helm of the Lions and will return to his alma mater, where he was a standout player and previously served as an assistant coach.
"We are so thankful for all of Kevin's contributions to our men's soccer program," Campbell Family Director of Intercollegiate Athletics and Physical Education Peter Pilling said. "From winning an Ivy League Championship and our run in the 2017 NCAA Tournament, to all the individual accomplishments on-and-off the pitch, Kevin has shown he is a quality coach and a great person. We wish Kevin and his family nothing but the best in his new role at Southern Connecticut."
"On behalf of my family and I, we are so grateful to the Columbia community and athletics department, as for the greater part of 14 years the campus has been our home," stated Anderson. "Having the opportunity to raise our girls in New York City has allowed us access to the most amazing people in the world. The memories we have created will last a lifetime. It has been an honor serving this program."
"To our alumni and families, your support over the years has been amazing," continued Anderson. "With you, everything has been possible. I would also like to thank the players and staff with all my heart and wish you all amazing futures. I will truly miss you all."
Under Anderson's direction, the Lions won their first Ivy League Championship since 1990, going 13-3-1, 5-1-1 Ivy to earn a share of the title in 2016. A year later, they reached their first NCAA Tournament in 27 years and defeated William & Mary, 2-1, in a double-overtime thriller that saw Kynan Rocks net the game-winner. In the second round, Anderson and the Lions took No. 1 Wake Forest to the brink, before an 88th-minute score helped the home team move on.
Anderson compiled 89 wins and 34 Ivy League victories, which included four consecutive winning Ivy League seasons from 2015-18. He coached 56 All-Ivy League selections and 18 NSCAA All-Region honorees. Additionally, Arthur Bosua '18CC was named Second Team All-America in 2017, three Lions were named Ivy League Offensive or Defensive Player of the Year and four more were named the league's Rookie of the Year.
Several Columbia student-athletes also went on to compete in the professional ranks. One of them was Antonio Matarazzo '16CC, who became Anderson's first player drafted into the MLS when Orlando City SC selected the midfielder in the third round of the 2016 MLS SuperDraft.
A national search for a replacement is underway.