Colgate University women's soccer adds assistant coaches Lizzy Johnson and Haley Miller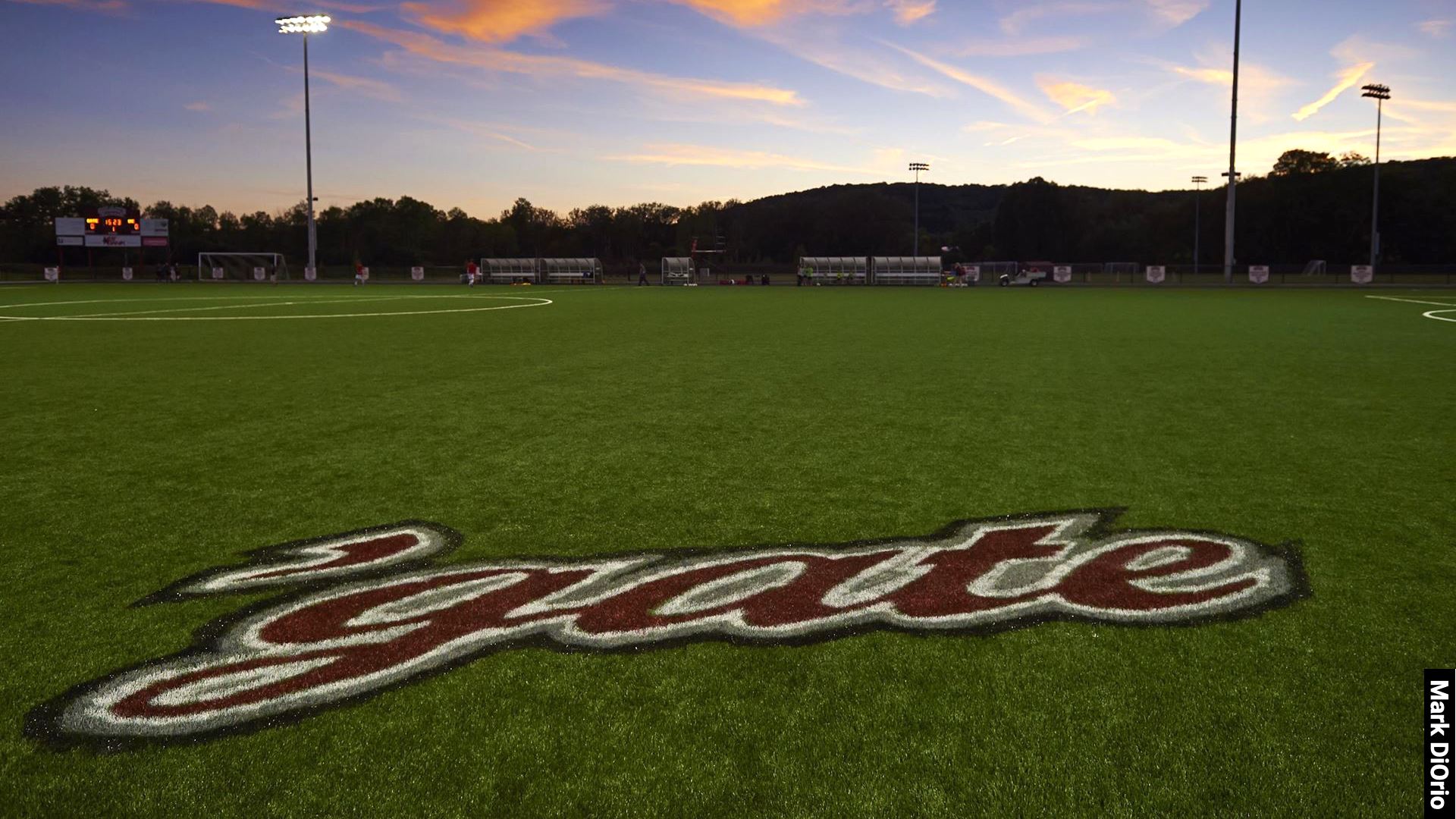 HAMILTON – Colgate Women's Soccer Head Coach Lyndse Hokanson has announced the additions of Lizzy Johnson and Haley Miller to the staff as the Raiders' new assistant coaches.
"I was overwhelmed and humbled by both the quantity and quality of coaches who applied for both of these positions," said Hokanson. "It is not only a testament to this institution, but to the reputation of the program around the country and all that has been built here preceding me.
"That said, I believe that not only are Lizzy and Haley immensely talented assets from a soccer standpoint, but will make tremendous additions to this program, university, and community. I feel lucky to have them joining me on this new adventure."
Johnson comes to Colgate after three seasons in the assistant post at Pennsylvania. She helped lead the Quakers to one of their best seasons in program history in 2018, which included their first Ivy League title since 2010 behind a 13-2-1 overall record and 5-1-1 conference mark.
Pennsylvania during Johnson's tenure compiled 26 wins and 10 conference triumphs with two winning seasons. Johnson helped guide 13 All-Ivy student-athletes, including a Defensive Player of the Year in 2018 and six first team selections.
"Colgate is a special institution and it is a privilege to be able to coach at such an incredible university," said Johnson. "I want to first thank Lyndse Hokanson for giving me the opportunity to become part of the Colgate Women's Soccer family. Lyndse has an exciting vision for the program and I am thrilled to join her coaching staff. I look forward to developing relationships with the student-athletes and working together to build the future of Raider Women's Soccer.
"I would like to express my most sincere gratitude and appreciation to Penn Athletics, Nicole Van Dyke, Melissa Phillips, the staff, administration, my colleagues and especially all of the student-athletes I had the pleasure of coaching. I have many great memories that I will carry forward with me and I am grateful for my time at the University of Pennsylvania."
During the 2018 season, Pennsylvania boasted one of the top defensive teams in the country. The Quakers led the nation in goals-against average, save percentage, and shutout percentage. Johnson helped guide Pennsylvania to 12 shutouts while allowing just five goals all season.
The 13 wins are the second-highest total in program history and, consequently, the two losses were the second fewest in a season. Pennsylvania entered the season finale at 13-1-1 and 5-0-1, the best records in school history to that point all-time.
Johnson was a four-year letterwinner at Vanderbilt. Following her sophomore season, Johnson changed positions from midfield to forward and produced on the front line immediately – scoring in each of her first three starts. Johnson played in 32 of 33 games over her final two season in Music City. She was twice named to the SEC Scholar-Athlete Honor Roll (2000, 2001).
Johnson earned a Bachelor's of Engineering with a minor in mathematics from Vanderbilt in 2003. She earned her United States Soccer Federation (USSF) 'A' License in 2014, as well a NSCAA Regional Goalkeeping Diploma.
Miller joins the Raiders after two seasons as a volunteer assistant at Penn State. She helped lead the Nittany Lions to a pair of NCAA Tournaments, including a quarterfinal appearance in 2018, with a 35-13-2 overall record and 17-5 Big Ten mark during her two seasons.
"I want like to thank Lyndse Hokanson, and the rest of the committee for the opportunity to join the Colgate University Women's Soccer Program" said Miller. "I am excited to be a part of an incredible academic institution and athletic community, working alongside Lyndse and Lizzy to create a bright future for the student athletes and program.
"I would also like to thank my Penn State family (Erica Dambach, Ann Cook, Tim Wassel, Kara Cook) for their constant support and guidance the past few years, helping me toward this next step in my coaching career. It was a privilege to work with remarkable coaches and student-athletes."
During her time at Penn State, Miller was responsible for assisting with film breakdown, opposition scout, planning and implementations of daily training sessions, individual film review, and team travel itineraries.
Miller prior to Penn State spent the 2017 season as an assistant at her alma mater, James Madison, where she helped lead the Dukes to nine wins. Before returning to her alma mater, she spent two seasons as an assistant coach with at Villanova. Miller served as the interim head coach from October-December 2016 and primarily worked with goalkeepers while assisting with game film and scout breakdown during her two years with the Wildcats.
As a student-athlete at James Madison from 2010-13, Miller was a standout both on and off the field for the Dukes. She garnered the Colonial Athletic Association (CAA) Commissioner's Academic award in all four of her years and was named a James Madison Athletics Director Scholar-Athlete three times.
As a midfielder for the Dukes, she played in 68 matches, which included 27 starts, scoring five goals and recording six assists. With Miller as the team captain in 2013, James Madison posed a 15-5-1 record and won the CAA regular season title.
A two-time graduate of James Madison University, Miller earned a bachelor's degree in interdisciplinary liberal studies with a special education minor in 2014 and a master's of arts & teaching (MAT) in special education in 2015.