Jon Harvey appointed as associate head coach for Washington State soccer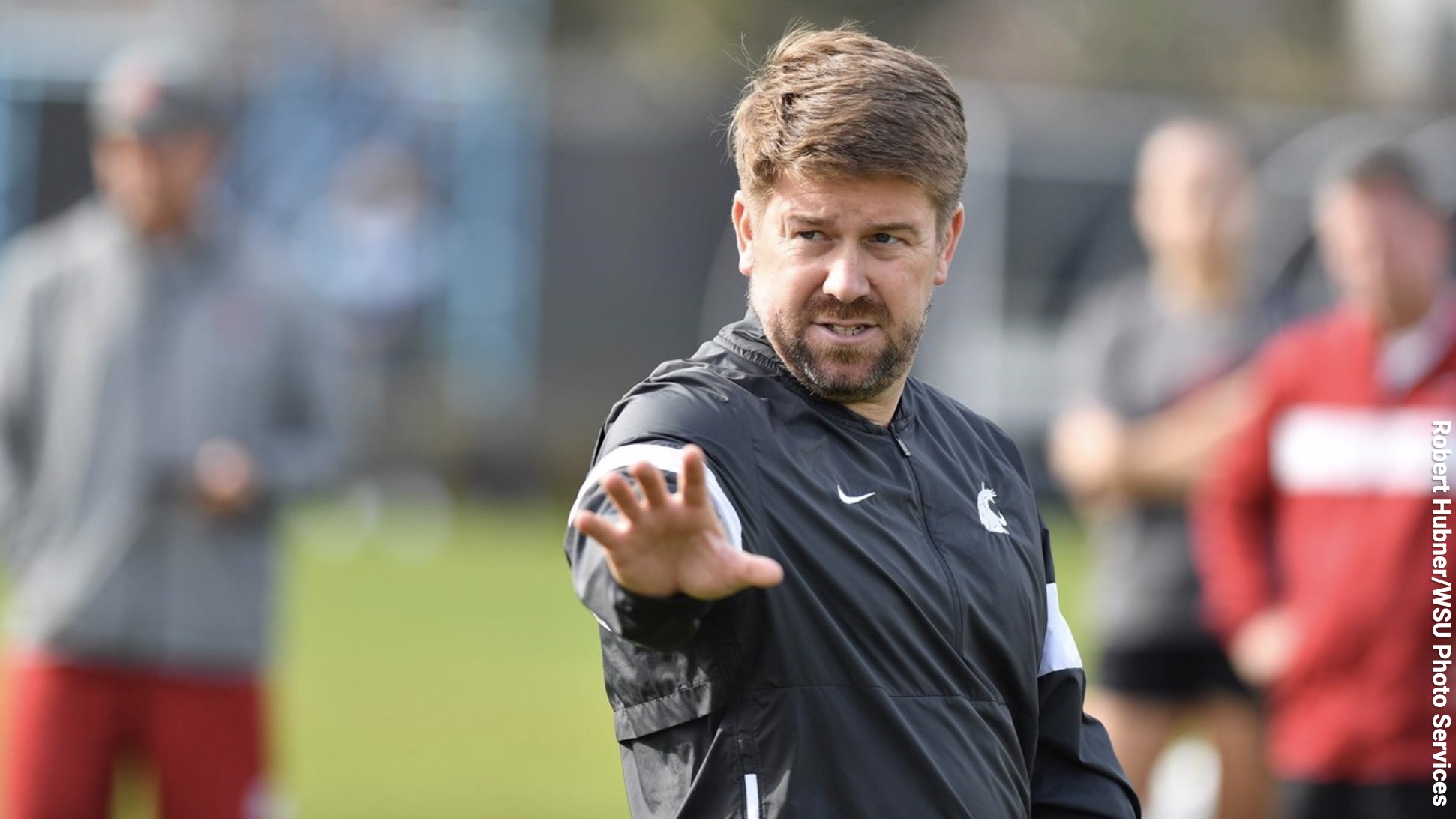 PULLMAN, Wash. – Washington State head soccer coach Todd Shulenberger announced Wednesday the promotion of Jon Harvey to associate head coach.
Harvey, the Cougars' recruiting coordinator and goalkeeper coach, has spent the last six seasons on the sideline at WSU as part of the most historic period of success in program history.
"I am happy to announce that Jon will be named associate head coach today," said Shulenberger. "Over the past six years Jon has played a key role in recruiting, development of our goalkeepers and day to day action on the field. There is no better example of working your way up the ladder in this business than Jon. From serving our country in the military, to club coaching, to Division II and now on a team who played in the final four, congratulations Jon!"
Harvey has been instrumental in the Cougars' ascension into the upper-echelon of collegiate soccer over the past six seasons on the Palouse. Alongside of Shulenberger, Harvey helped to guide the Cougs to a record-breaking season in 2019 as WSU finished the year ranked No. 4 in the country after playing their way to the program's first College Cup. As a team, WSU has advanced to at least the second round of the NCAA Tournament in each of the last three seasons, a first for the Cougars on the soccer field.
In training, Harvey has been charged with the growth of the team's goalkeepers and defenders. Under his guide, the Cougars have produced some of the top netminder talent in the history of the program including stars Gurveen Clair, the program's leader in shutouts, and recent graduate Ella Dederick, the program's all-time leader wins.
As the Cougars' recruiting coordinator, Harvey has helped to bring in top talent from across the country, signing some of the top rated classes in program history. With Harvey leading the way, the Cougs recruited superstar Morgan Weaver, a 2019 All-American and the No. 2 overall pick in the NWSL draft. Most recently, the Cougs secured a commitment from the nation's top forward and top-5 national recruit, Trinity Rodman, a jewel on top of an already stacked 2020 class.
"I would like to acknowledge all our current and former student-athletes who have afforded me this responsibility," said Harvey. "I also want to specifically thank Todd Shulenberger, Anne McCoy, and Pat Chun for entrusting me with this opportunity. We have an incredible group of student-athletes and support staff in our department and I look forward to what's ahead for our program."