Legends FC technical director Kevin Boyd joins Washington State coaching staff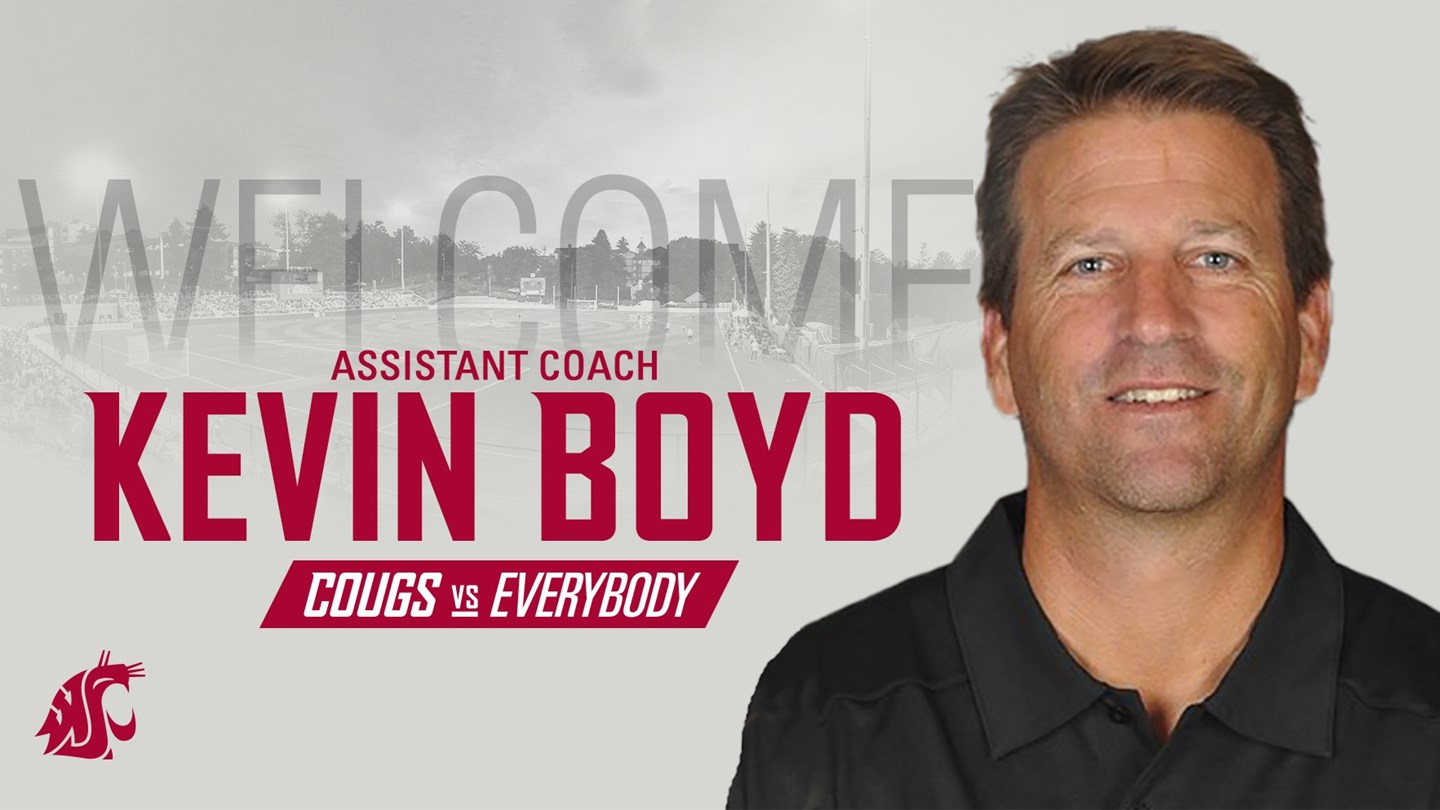 PULLMAN, Wash. – Washington State soccer head coach Todd Shulenberger announced Thursday the newest addition to the coaching staff, assistant coach Kevin Boyd.
Boyd, a longtime Pac-12 head coach, brings to the Cougars over 20 years of head coaching experience as WSU looks to build off its historic 2019 campaign that saw the team play its way to the College Cup while finishing No. 4 in the country. Boyd replaces Greg Sheen who left the program to pursue other opportunities last month.
"I am very excited to announce that Kevin and his family will be joining our program," said Shulenberger. "Kevin is a veteran to the Pac-12 in which he has had a ton of success at both Cal and Arizona State. He is a proven winner, understands the landscape of the conference, and is a top notch recruiter. He will fit in nicely with a team that is hungry for more success."
In Boyd the Cougars get a coach that has proven himself against the best of the best, spending two decades as a head coach at both Cal and Arizona State. He would leave both programs as the all-time winningest coach in both Berkeley and Tempe, winning over 200 games throughout his career.
In Tempe, Boyd spent 10 seasons as the Sun Devils head coach from 2007-16. During his time at ASU, Boyd guided his team to four NCAA tournaments including a second round appearance in 2014, the Sun Devils last tournament appearance. Throughout his time in the desert, Boyd would compile a program best 90 wins while his players would earn 23 all-conference awards.
Prior to Arizona State, Boyd helmed the program in Berkeley as the head coach at Cal from 1997-2006. While at Cal, he compiled a then-record 124 wins while leading the team to eight NCAA Tournament appearances. He would lead the Bears to a Pac-10 championship in 1998 in his second season in Berkeley while in 2005 he was named the conference Coach of the Year after guiding the Bears to the third round of the NCAA Tournament. The third round appearance for Boyd and his Bears was the best postseason performance for Cal since the late 1980s and a mark the Bears have yet to surpass since his departure to Arizona State.
Most recently, Boyd has been working as the Academy Director and Technical Director for Legends FC. With the club, he was charged with running the organization's US Soccer Development Academy Program, overseeing the Academy II program, while also coaching the Legends WPSL Semi-Professional Team.
"I am looking forward to joining Washington State especially following the final four run," said Boyd. "I feel like I can add a little bit more and contribute to the program. Washington State is a program I know very well through my time within the Pac and it's a program that has been quite successful throughout the years. I am looking forward to getting up there and being a part of the program. Also, getting to work with Todd gives me an opportunity to be an assistant after many years as a head coach. I will get to see how someone else does it which will advance my own learning. I think that both of those are big reasons why I chose to come to Pullman as well as to move my family into an area we know very well."
Boyd is a graduate of Tri-State University where he was earned all-america honors for his play in the defensive backline. Among his many honors, Boyd earned induction into the Trojans' Hall of Fame after finishing a professional career that took him to Hamar Kameratena, a Norwegian Elite team in the country's First Division.
Boyd, and his wife, Kristi, have two children, Keegan and Kaiya.