Marquette University women's soccer program adds two assistant coaches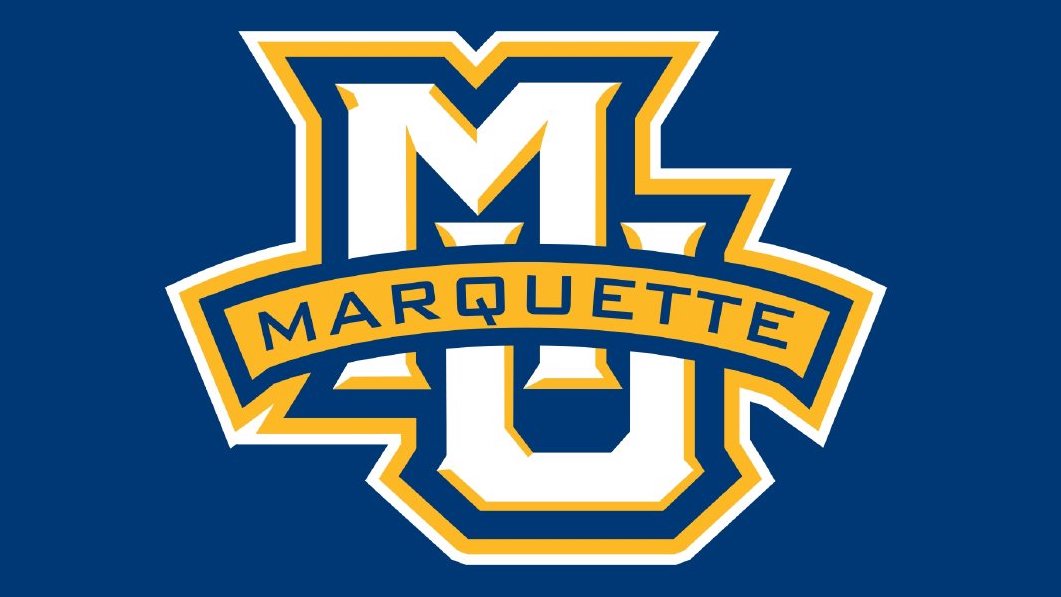 MILWAUKEE – Marquette University head women's soccer coach Frank Pelaez has announced the addition of Steve Bode and Erin Scott as assistant coaches on his first coaching staff.
"The character and values of Erin and Steve match up exactly with Marquette's mission," Pelaez said. "More importantly, they are exceptional human beings who will help me create a winning culture that will last a lifetime for this team. Both will be amazing role models and mentors to our team and Marquette community. I am extremely excited to surround myself with people who make me a better coach, parent and ambassador of this great university."
Scott arrives in Milwaukee from Valparaiso University, where she served as a graduate assistant during the fall after four years as an NCAA Division I goalkeeper at Campbell and MU's BIG EAST Conference-rival Creighton. Bode previously coached eight seasons at Marquette from 2008-15 as a men's assistant coach and spent the 2019 campaign at Loyola Chicago, where Pelaez was the women's associate head coach.
"I'd like to thank Frank Pelaez for this opportunity," Bode said. "My family and I could not be more excited to return to Marquette – a place we know and love very much."
At LUC in 2019, Bode helped the Ramblers to an 11-5-4 record, a Missouri Valley Conference Tournament Championship and a NCAA Championship appearance. Loyola fell at Kentucky in overtime in the first round of the NCAA tournament and Bode coached 2019 MVC Player of the Year and MLS draftee Aidan Megally.
A native of Milwaukee, Bode earned his United States Soccer Federation (USSF) A-Senior License in September 2018. He works as a scout for U.S. Soccer identifying top talent for national teams as well as an assistant coach with the U14 and U15 youth national teams.
During his previous stint at Marquette he was named to the CollegeSoccerNews.com's Top Assistant Coaches list during his tenure with the Golden Eagles. During his eight seasons, Bode helped secure numerous top-15 ranked recruiting classes and assisted in the development of 10 players who signed professional contracts, including four MLS draft selections.
In 2013, Bode helped coach a Marquette squad that reached its first-ever Sweet 16 prior to falling to the eventual national semifinalist Virginia Cavaliers. The postseason run capped one of the most historic seasons in program history that featured BIG EAST regular season and tournament championships.
In 2012, Marquette earned the No. 7 overall seed in the NCAA tournament, its first NCAA postseason appearance since 1997. In 2011, Bode was a member of the Marquette staff that earned BIG EAST Coaching Staff of the Year honors after claiming their first BIG EAST Conference championship.
Bode played for MU men's head coach Louis Bennett during his collegiate career at the University of Wisconsin-Milwaukee after starring at Marquette University High School. Bode was the anchor of UWM's defensive units, helping guide the Panthers to the second round of the NCAA tournament in each of his first two seasons on the field. UWM also captured two Horizon League regular season championships and three Horizon League Tournament titles.
Bode earned his bachelor's degree from Milwaukee in 2008 and a master's degree in educational policy and leadership from Marquette in 2011. He has also been involved with Athletes in Action, CRU and the KEFA Project as an athlete and coach.
Bode and his wife, Ashley, reside in Milwaukee with their two sons, Miles and George.
Scott joined the Valparaiso University women's soccer program as a graduate assistant coach in the summer of 2019, following a four-year career as a Division I goalkeeper. She spent her final two years at Campbell, where she started all 38 games. A two-time Big South Defensive Player of the Week, Scott posted a 1.02 GAA as a junior in 2017, the fourth-best single season mark in program history. She ranks second in Campbell career history in shutouts (nine), fifth in GAA (1.23) and seventh in saves (157).
"I want to thank Frank Pelaez for believing in me and I cannot wait to assist him each day in pushing the women's soccer program towards success," Scott said. "The Marquette community was overwhelmingly welcoming from the moment I stepped foot on campus, and I am thrilled about the opportunity to represent Marquette, a university built on such strong faith and tradition."
Prior to her time at Campbell, Scott played two seasons at Creighton. She made 24 starts over her two years with the Bluejays, including 20 starts as a freshman in 2015. Scott stopped 108 shots as a rookie for Creighton, which is second-most in a single season in program history.
Scott spent the 2019 spring semester as a student assistant for the Campbell women's soccer program. She has served as a coach at Camp Shutout, a camp devoted to training high-level youth goalkeepers, for the past four years and assisted with Campbell soccer camps during her time with the Camels.
Scott graduated from Campbell University with bachelor's degrees in broadcast/electronic media and sports communication in May 2019. She is currently pursuing her master's degree in sports media at Valpo.
"The passion is so evident within the entire athletic community at Marquette and I am extremely thankful for this opportunity to be a part of something so special. I look forward to using my knowledge and passion for soccer to give back and help players reach their fullest potential both on and off the field."
Keep up with the Marquette University women's soccer program through social media by following on Twitter (@MarquetteWSOC) and Instagram (@MarquetteWSOC) and 'liking' on Facebook (/MarquetteWSOC). ­­