Cincinnati United Premier Girls Academy midfielder Ava Arengo joins Virginia Tech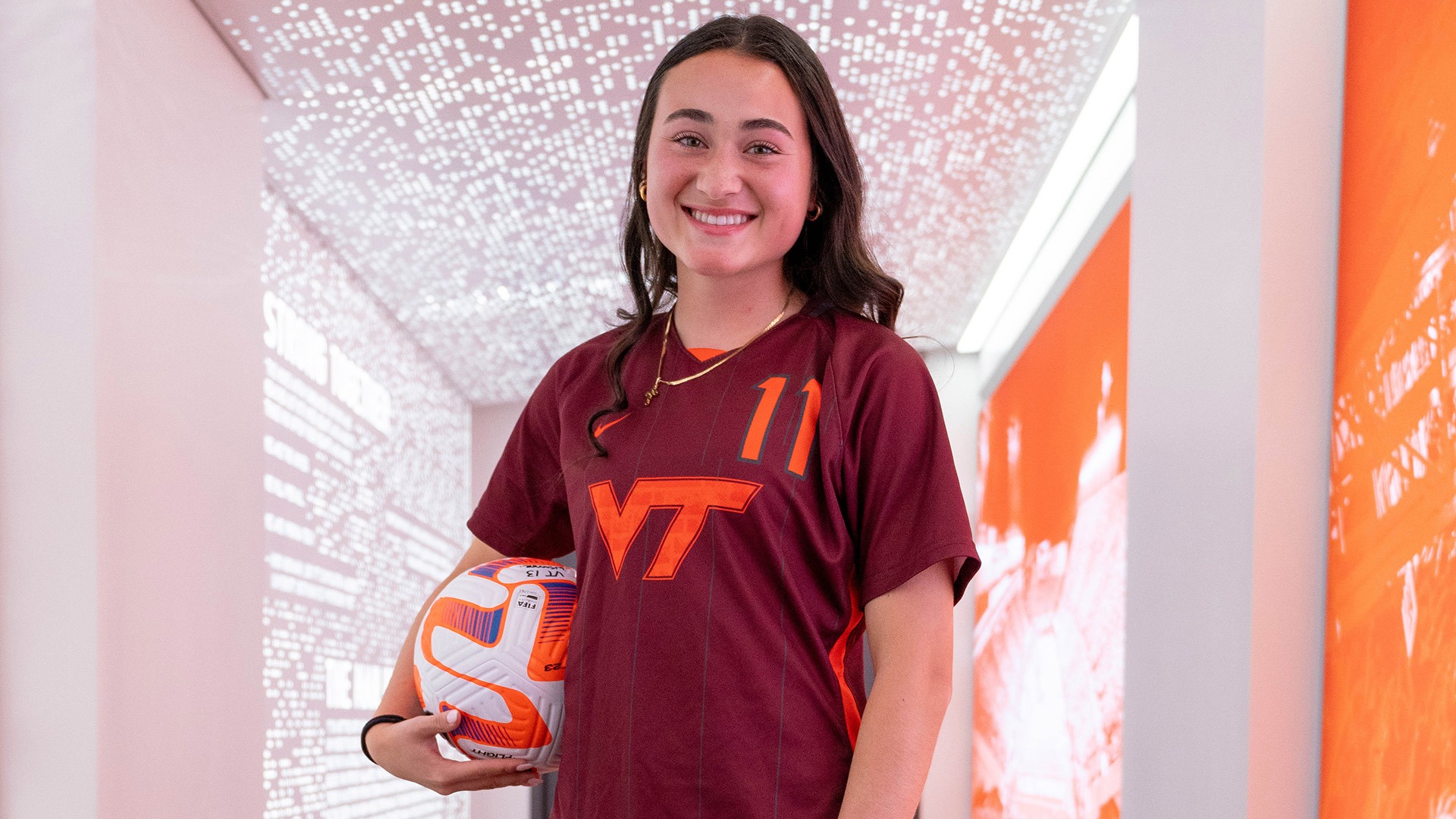 The Virginia Tech women's soccer program is currently introducing each member of its 2023 recruiting class on a rolling basis.
Following the introductions of Ellie "Red" Farrell and Emma Garrelts, Anna Weir, and Savannah Sabo, this week the Hokies are highlighting Ava Arengo, a goalkeeper from Cincinnati United Premier (CUP).
Ava Arengo
Mason, Ohio
William Mason HS
Cincinnati United Premier Girls Academy
Midfielder 
"We are very excited to announce Ava to our program and bring her in as part of the family at Virginia Tech women's soccer," said head coach Chugger Adair. "She is a quality person and player who can impact us on many levels. She is a versatile player who can play outside back, outside mid, and into the attack as a attacking personality as well. We are excited to have her and I look forward to seeing her have many successful years here at Virginia Tech."
Q&A with Ava Arengo 
Why did you choose Tech? I chose Tech for numerous reasons, I love the coaching style, team culture, location, and academic support. Playing in the most competitive college soccer conference was always a goal of mine, while attending a school that is top ten in the country for my chosen major.
What was your favorite thing about your visit? Although media day was a lot of fun, my favorite thing about my visit was spending time with the other commits and current freshmen in the dorms. Just hanging out with them and everyone being together gave me a glimpse into what our time would be like. It also helped to build early bonds which made me very excited for my time at Tech.
What do you like about the Tech women's soccer program? I love the competitive nature within the Tech women's soccer program. Having a blue collar mentality and battling with grit each time they step on the field attracted me to the program. I'm also a fan of the playing style and feel that I can add to their strong technical approach to the game.
What are your soccer strengths? I'm a very versatile player—I'm able to play any position asked of me. Another strength of mine is the ability to distribute well and my technicality/touch on the ball. Having been a captain on my national championship team, I'm an organizer on and off the field and display leadership by holding myself and others accountable.
Who is your favorite pro player (why)? My favorite pro player is Carli Lloyd. I've been a fan of her ever since I went to the 2015 Women's World Cup Final in Canada where she scored a hat-trick against Japan. She's always inspired me through her great leadership and strong work ethic that she exhibited every time she played.
What is your most memorable soccer moment (why)? My most memorable soccer moment is leading my team to a National Championship in 2021 as team captain. We had gone undefeated all season long and winning that final game really put the icing on the cake in the inaugural season of the Girls Academy.
What do you think you will major in (why)? I'm planning on majoring in Real Estate Finance. I've always loved mathematics and analyzing real estate properties. The diversity in this field of study will provide me with a variety of career opportunities thanks to the strong educational foundation obtained at Tech.
What is one thing you would want Tech fans to know about you? I'm extremely disciplined, goal-oriented, and incredibly focused. For example, when I was 9, I juggled a soccer ball 1,000 times. Then at 13, I hit a new high score of 3,752. My current record, set in March 2020, is 5,347 (feet only juggles). This took me about 55 minutes, never letting the ball hit the ground.