Virginia Tech women's soccer introduces IMG Academy goalkeeper Savannah Sabo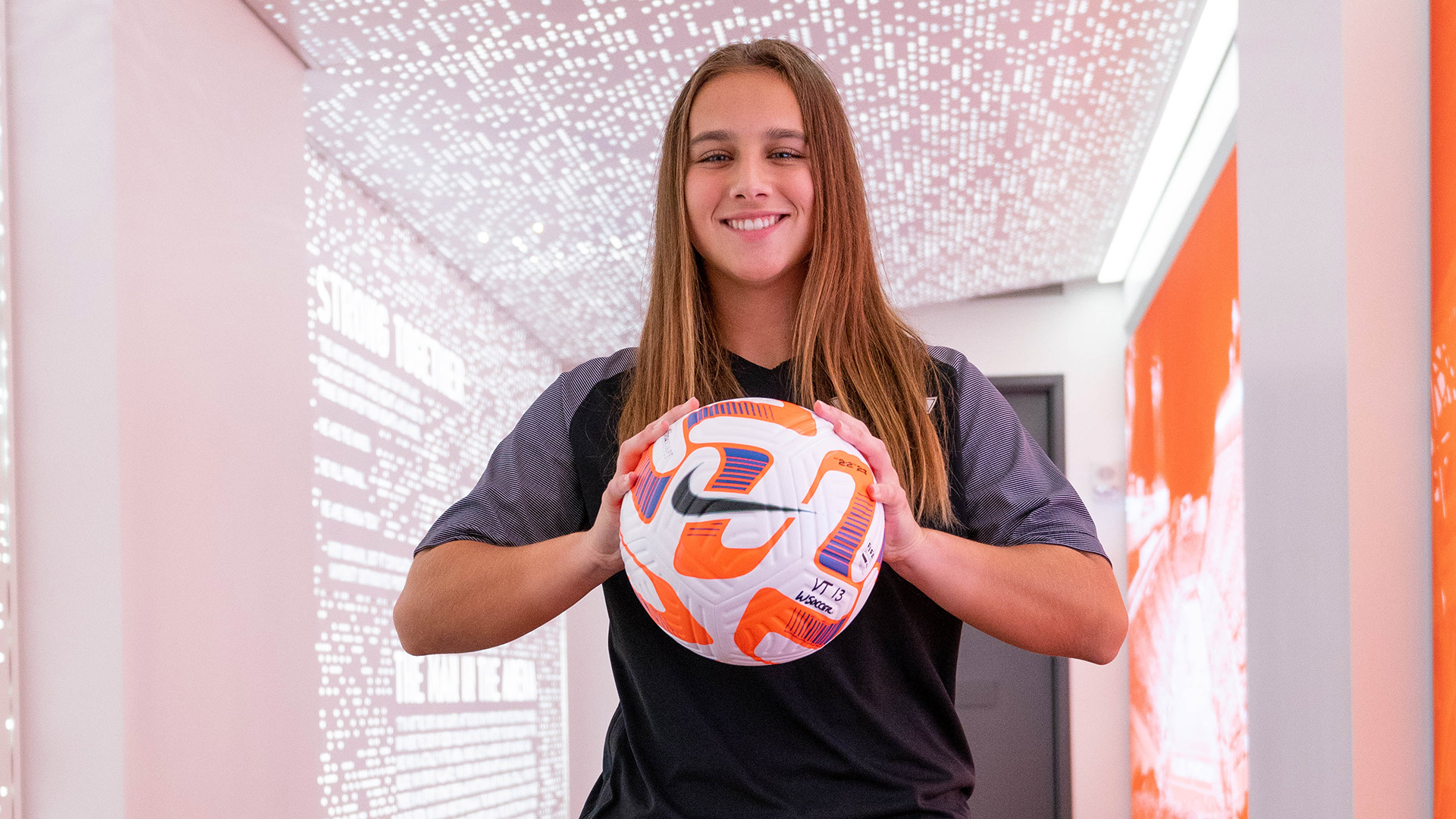 The Virginia Tech women's soccer program is currently introducing each member of its 2023 recruiting class on a rolling basis.
Following the introductions of Ellie "Red" Farrell and Emma Garrelts, and Anna Weir, this week the Hokies are highlighting Savannah Sabo, a goalkeeper out of IMG Academy.
Savannah Sabo
Atlanta, Ga.
IMG Academy
Goalkeeper 
"We are excited to add Savannah to our group and our teams," said head coach Chugger Adair. "She is somebody that comes with a vast amount of experience in her young career. She has played at the international level overseas and had success both home and abroad with her club team. She's going to come in and start competing right of the bat with our solid group of goalkeepers. We look forward to seeing her continued growth in that position."
Why did you choose Tech? The coaches at Tech are as good as they get, and the players played a huge role in my decision. The players were so kind and welcoming on my visit. The facilities are top-notch and it doesn't much better than ACC soccer.
What was your favorite thing about your visit? Spending time with my future teammates.  The players were amazing and I had such a great time talking to them and asking questions.
What do you like about the Tech women's soccer program? The coaches and players are great and it is some of the best quality college soccer out there.
What are your soccer strengths? I am a fantastic communicator, not having to make as many saves as others because I organize what is in front of me. I have a great vertical jump and I cover lots of ground with my speed and power. I'm great at reading crosses and getting it at the highest point. I often win one v ones with forwards because of my speed off my line. I have been told by my coaches (US and international) that I am great with both feet.
Who is your favorite pro player (why)? Hope Solo, there hasn't been another female who has been able to do what she has accomplished. She did everything properly and was the best at what she did in the game of soccer.
What is your most memorable soccer moment (why)? Probably getting my first CAP with the Croatian National Team. It was Croatia's first tie against Bosnia in years and it is what set me up to continue with the national team.
What do you think you will major in (why)? Chemical Engineering, I have always wanted to build things since I was a child but when I got to high school I took a special interest in chemistry. I even started tutoring my own classmates.
What is one thing you would want Tech fans to know about you? I am someone who tends to leave a massive positive impact on any program I am a part of. My goal is to leave somewhere better than I found it and do my best to give back to the game.