Cedric Cattenoy appointed as Chicago Fire Academy Technical Director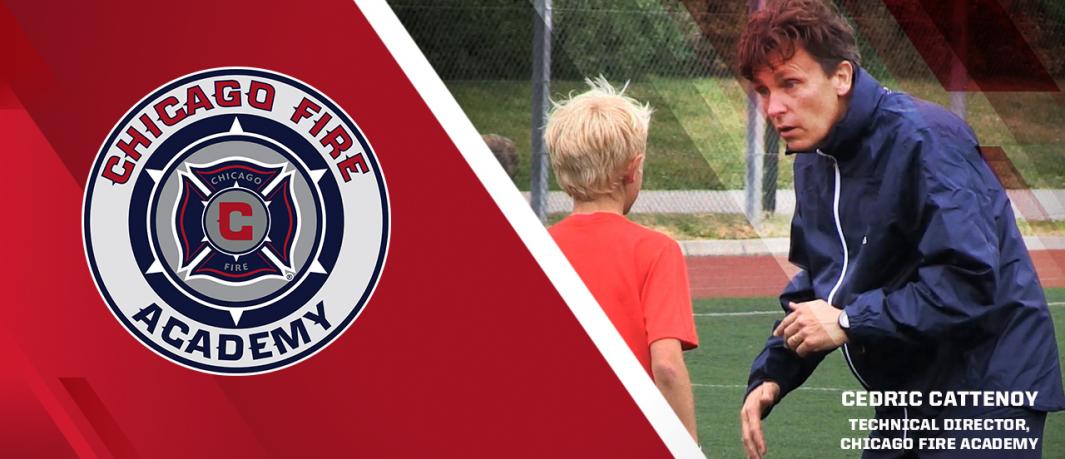 CHICAGO (Via U.S. Soccer) – The Chicago Fire Soccer Club has announced that Cedric Cattenoy has been named as the technical director of the Chicago Fire Academy. Cattenoy joins the Fire from the Paris Saint-Germain Academy, where he served in various capacities since 2001.
"Cedric's services were coveted by several other organizations around the world, yet he chose to join the Fire and help our academy become a significant part of our championship program," stated general manager Nelson Rodríguez. "Not only considered a great teacher of the game by players, he is also an effective and devoted mentor to other coaches. He embodies our values of humility, competitiveness and respect. Securing Cedric as the leader of our academy is a coup for all of soccer in Chicagoland."
Cattenoy will oversee the development and implementation of the Fire Academy's curriculum, guide player and staff development, and work together with the first team staff to ensure continuity from the player development system up to the pro level.
+Read: U.S. U-16 Boys National Team roster named for tournament in France
Cattenoy joins the Fire after most recently serving as the head coach of the Paris Saint-Germain Academy, a role he began in 2014. During that time, Cattenoy was tasked with developing the PSG method internationally, overseeing the training programs for the academy teams and training coaches in France and abroad.
Cattenoy has helped produce more than 70 professional players, including Celtic FC forward and French U-21 international Moussa Dembélé as well as Bayern Munich winger and French international Kingsley Coman, recently a finalist for the Young Player of the Tournament Award at UEFA Euro 2016.
He began his PSG tenure as the assistant coach of the U-19 squad in 2001. He also served as the head coach of the U-17s from 2002-05 and the assistant coach of the PSG reserve team from 2012-14.
+Read: U.S. Soccer Development Academy East Conference Recap – Week 7
In 2005, Cattenoy took over as the head coach of the U-15 residential pre-academy side, a role he served in for eleven years. During his time with the U-15s, Cattenoy was responsible for setting up the technical program and oversaw the administration and sporting coordination for the 35 residents and 13 staff at the residential academy at Verneuil.
Cattenoy holds his UEFA "A" and youth licenses, an executive masters from the National Institution of Sports and Performance Expertise, his B.E.E.S. second degree football coach diploma and his goalkeeper coach qualifications.
Rounding out the Fire Academy staff are Pascal Bedrossian, Ross Brady and Francisco Murguia as coaches, Brian Roberts as Director, Performance and Support Services, and Kevin Isaac as Youth Development Operations Coordinator.