USWNT defeats Switzerland 4-0 in Utah on Wednesday night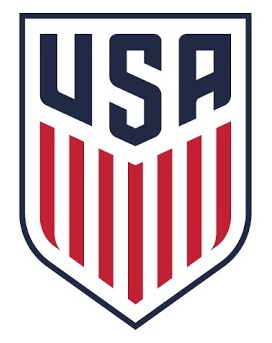 SANDY, Utah (Via U.S. Soccer) – The U.S. Women's National Team put on a second-half show highlighted by debutante Lynn Williams game-winning goal just 49 seconds into her first international appearance to defeat Switzerland 4-0 in front of a boisterous crowd of 14,336 at Rio Tinto Stadium.
U.S. head coach Jill Ellis brought a slew of new faces into camp for these two games against Switzerland and handed international debuts to five players in the match including starts to U.S. Youth National Team veteran Andi Sullivan and Chicago Red Stars defender Casey Short. In addition to Williams, second half subs who earned their first cap included BYU senior Ashley Hatch and defender Abby Dahlkemper.
On the score sheet, the USA's veterans showed their mettle as Tobin Heath, Christen Press and Samantha Mewis all found the back of the net while Kelley O'Hara and Crystal Dunn added assists.
The new look for the WNT was reflected not just in the new players who were given a chance to shine, but also in a 3-5-2 formation that saw Allie Long, traditionally a center midfielder for the USA play in the center of defense for the first time in her international career. Flanked by Becky Sauerbrunn and Emily Sonnet, the three-player back line did well on both sides of the ball to help earn goalkeeper Alyssa Naeher her sixth career clean sheet.
The U.S. WNT will face Switzerland in the second of its two October friendlies on Sunday, Oct. 23, at U.S. Bank Stadium in Minneapolis, Minnesota. The match will air live on FS1 with a full 45-minute pregame show beginning at 12 p.m. CT.
Goal Scoring Rundown:
USA – Lynn Williams, 46th minute: A pair of poor back passes allowed the speedy Williams to run onto a loose ball and rush into the Switzerland box where she calmly drew out the goalkeeper out before slotting a low shot from the middle of the box into the lower left corner, providing the game-winner just 49 seconds into her first international match. USA 1, SUI 0 GOAL
USA – Tobin Heath (Crystal Dunn), 61st minute: The U.S. won a throw-in just inside the Switzerland half that Becky Sauerbrunn sent far up the right sideline. After jockeying for possession, the ball fell into the path of Dunn who cut in toward goal and unleashed a shot that was blocked by a defender but came right back to her. At the top center of the box, Dunn dug out the loose ball and found Heath with a slipped pass inside the penalty area. Heath expertly held her run to stay onside and then rolled her one-touch shot into lower right corner. USA 2, SUI 0
USA – Christen Press (Kelley O'Hara), 69th minute: Williams displayed great hustle to run down a long ball into the right corner before giving herself some space with a nifty dribble and slipping a slick through ball between a couple Switzerland defenders to Kelley O'Hara. The substitute, who had picked herself off the ground after a hard challenge the sent the ball to Williams, drove along the end line before picking her head up to find an unmarked Press alone in the center of the box and she powered the ball into the open net from close range to push her career total to 36 goals for the WNT. USA 3, SUI 0
USA – Samantha Mewis (Christen Press), 76th minute: Another crisp passing sequence from the USA sprung Press down Switzerland's right flank and she was able to cut the ball back to evade a closing defender. Press then chipped a low cross toward the penalty spot where an onrushing Mewis snapped a header into the lower left corner of the goal with her first touch of the game to provide the final margin. USA 4, SUI 0 FINAL
Key Saves and Defensive Stops:
SUI – Gaëlle Thalmann, 10th minute: Horan forced a full-stretch, diving save to Thalmann's right after Dunn and Heath did well to earn the U.S. a turnover high up the pitch near the left wing. Horan picked up the loose ball, beat a player and then sent a curling shot on target from near the top of the box.
USA – Alyssa Naeher, 30th minute: A turnover led to Eseosa Aigbogun picking up the loose ball just outside the U.S. box and she struck a shot on goal that Naeher did well to push over the top of the crossbar.
Additional Notes:
The win improves the USA's record to 20-0-2 in 2016 and 3-0-0 all-time vs. Switzerland.
U.S. goalkeeper Alyssa Naeher notched her fourth start in goal in 2016 and fifth appearance this year. She has nine career caps and six shutouts.
The USA started in a 3-5-2 formation with Emily Sonnett, Allie Long and Becky Sauerbrunn in the back; Andi Sullivan, Morgan Brian and Lindsay Horan in the middle of midfield; Tobin Heath and Casey Short on the wings; and Carli Lloyd and Crystal Dunn up top.
Stanford junior Andi Sullivan and Chicago Red Stars' Casey Short both earned their first cap and first start with the WNT tonight. Lynn Williams, Abby Dahlkemper and Ashley Hatch – who all came off the bench in the second half – also earned their first caps tonight.
Williams added her name to the U.S. WNT history books with a goal (the game-winner) in her first game for the WNT and became the 20th U.S. WNT player to score in her first cap.
Hatch enjoyed a supportive atmosphere as friends and family, as well as fans from around the area, came out to support the BYU senior, who is tied for most goals scored in NCAA Division I so far this season with 15.
Allie Long made her 11th start of 2016 and 13th appearance of the year. Since re-joining the WNT in April, Long has more than quadrupled her career caps. Long came into this year with only four WNT appearances under her belt but with today's start, earned her 17th cap. She has three goals and two assists this year as well. For the first time in her career with the WNT, Long played as a center back in the center of a three-player back line with Sonnett and Sauerbrunn.
Tobin Heath made her 17th start of the year, scoring her fifth goal to go along with seven assists. She also recently scored against Thailand on Sept. 15 and assisted Lloyd on

Sept. 18

against the Netherlands.
Kelley O'Hara's assist was the 10th of her career, putting her into double-figures.
Sullivan and Hatch are the first active college players to earn a cap for the U.S. WNT since Emily Sonnett started vs. Brazil on Oct. 25, 2015, in Orlando during her senior year at UVA.
Mallory Pugh, who has 17 caps this year, has earned them all before enrolling in college.
– U.S. Women's National Team Match Report –
Match: U.S. Women's National Team vs. Switzerland
Date: Oct. 19, 2016
Competition: International Friendly
Venue: Rio Tinto Stadium; Sandy, Utah
Kickoff: 7 p.m. MT
Attendance: 14,336
Weather: 50 degrees; Partly Cloudy
Scoring Summary: 1 2 F
USA                        0 4 4
SUI                          0 0 0
USA – Lynn Williams                               46th minute
USA – Tobin Heath (Crystal Dunn)             61
USA – Christen Press (Kelley O'Hara)       69
USA – Samantha Mewis (Christen Press)  76

Lineups:
USA: 1-Alyssa Naeher; 12-Emily Sonnett (23-Christen Press, 46), 20-Allie Long (14-Abby Dahlkemper, 72), 4-Becky Sauerbrunn; 17-Tobin Heath (21-Ashley Hatch, 75), 19-Andi Sullivan (3-Samantha Mewis, 75), 6-Morgan Brian, 9-Lindsey Horan (13-Lynn Williams, 46), 8-Casey Short; 10-Carli Lloyd (capt.) (5-Kelley O'Hara, 64), 16-Crystal Dunn
Subs not used: 24-Ashlyn Harris
Head Coach: Jill Ellis
SUI: 1-Gaëlle Thalmann; 6-Selina Kuster, 14-Rahel Kiwic, 15-Caroline Abbé (capt.), 5-Noelle Maritz; 20-Sandrine Mauron (3-Melanie Müller, 62), 7-Martina Moser, 8-Cinzia Zehnder, 19-Eseosa Aigbogun; 2-Patricia Willi (23-Barla Deplazes, 46), 18-Viola Calligaris
Subs not used: 12-Stenia Michel, 21-Seraina Friedli, 4-Fabienne Bangerter, 16-Fabienne Humm, 22-Vanessa Bernauer
Head Coach: Martina Voss-Tecklenburg
Stats Summary: USA / SUI
Shots: 24 / 4
Shots on Goal: 12 / 2
Saves: 2 / 8
Corner Kicks: 8 / 1
Fouls: 7 / 17
Offside: 5 / 2
Misconduct Summary:
SUI – Noelle Maritz (caution)       44th
USA – Lynn Williams (caution)     81
SUI – Viola Calligaris (caution)     85
SUI – Cinzia Zehnder (caution)     86
Officials:
Referee: Melissa Borjas Pastrana (HON)
Assistant Referee 1: Amanda Ross (USA)
Assistant Referee 2: Enedina Caudillo (MEX)
4th Official: Guerra Flores (HON)
Woman of the Match: Andi Sullivan