BYU women's soccer reveals eight-player recruiting class for 2022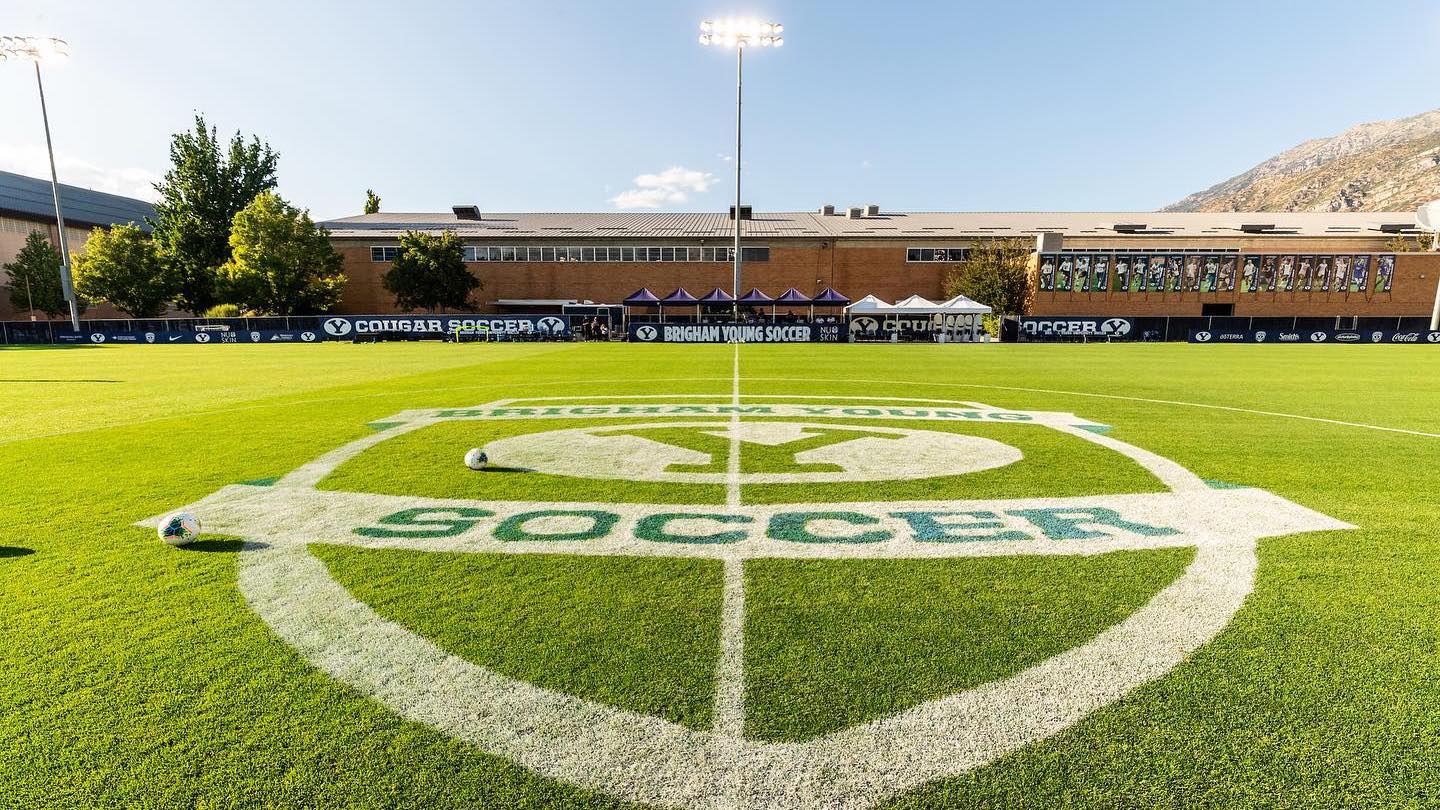 PROVO, Utah – Eight new athletes have signed with BYU women's soccer and will join the Cougars for the 2022 season.
"Our staff is so excited and anxious to work with these amazing young women," said BYU head coach Jennifer Rockwood. "We have been watching each of them from a very young age and believe they will have a tremendous impact on our program, both immediately and over their careers."
All eight recruits in the 2022 class of signees are from the state of Utah. Camryn Jorgensen, Allie Fryer, Sierra Pennock, Avery Frischknecht and Izzi Stratton represent Utah County, with Emma Neff from Salt Lake City, Erin Bailey from Layton and Taygan Sill from Kaysville.
Camryn Jorgensen
5'5″ | Forward | Highland, Utah | Lone Peak HS | Utah Celtic FC
4-time UYSA State Champion
2-time USYS Region Champion
USYS National Finalist
Best 11 award at the USYS National Championships
Academic All-Region (2019, 2020 and 2021)
2019 All-State Honorable Mention
2020 All-State Second Team
2020 All-Region First Team
2019 Lone Peak Offensive MVP
2020 Lone Peak Overall MVP
Erin Bailey
5'5″ | Forward | Layton, Utah | Layton HS | La Roca and Wasatch
Academic All-State
Deseret News First Team All-State
6A Top Scorer (2020, 2021)
Standard Examiner All-Area First Team
Utah ODP State Captain
ODP West Region Team
2017 State Cup Champion
State Cup Finalist 2021
2018 Utah Science Student of the Year
Taygan Sill
5'8″ | Goalkeeper | Kaysville, Utah | Davis HS | Utah Avalanche
U18 US WNT Call Up
US National Training Camp
2020 6A State Champion
High School All-State 2018, 19, 20, 21
High School All-American game 2021, 2021
High School All Star Team
ECNL player to watch
PDP ECNL Elite
US Region 5 ODP Top Keeper
US ODP Inter-regional
Two-time Champions League attendee
Ranked 7th nationally on Top Drawer Soccer goalkeeper position
Will Graduate with High Honor Role
Avery Frischknecht
5'10" | Forward/Midfielder | Mapleton, Utah | Springville HS | Utah Celtic FC
Three-time State Cup Champion
Region Champion 2021
US Youth Soccer National Finalist
2021 US Youth Soccer Golden Ball Recipient
2021 US Youth Soccer National Best XI
2021 US Youth Soccer Region Best XI
2021 Team Captain, Springville High School
2021 Academic All-State
2020 Region 8 MVP
2020 Utah County Offensive Player of the Year
2020 First Team All-State
2018 Honorable Mention All-State
ODP Region Team
Team Captain Utah Celtic
Injured sophomore and senior years
Sierra Pennock
5'5″ | Midfielder | Lindon, Utah | Timpanogos HS | Utah Celtic FC
Four-time UYSA State Cup Champion
Two-time USYS Region Champion
USYS National Finalist
Best 11 award at the USYS National Championship
Utah ODP captain
ODP West Region Team
Utah All-State game invitee
National All-American game invitee
Izzi Stratton
5'11" | Midfielder/Defender | Alpine, Utah | American Heritage School | Utah Avalanche
2021 Top Drawer Soccer #14 Ranked Defender and #69 Ranked Overall
2018-2021 Top Drawer Soccer Top 75
2021 First Team All Conference ECNL Northwest U17
2021 ECNL National Selection Game San Diego
2020 Utah State Champions (Avalanche)
2020 ODP National Training Camp
2019-2020 ECNL Conference Selection Program (CSP)
2017-2020 ODP Region Team
2018-2019 ODP Interregional All-Star
2019 ECNL Mountain Division Champions
2019 ODP International events in Costa Rica and Mexico
2017 UYSSA State Champions and league MVP (American Heritage)
2017 Utah State Champion (Celtic)
Three sport varsity athlete: soccer, volleyball, and basketball 2020-21
Utah Basketball ranked 1st in rebounding (13.9/game) and 8th in points (19.6/game)
Allie Fryer
5'7″ | Forward | Spanish Fork, Utah | Maple Mountain HS | Utah Celtic FC and Utah Storm
2020 First Team All-State
2019 First Team All-State
2018 Second-Team All-State
Two-time High School Region Champ
102 career goals at Maple Mountain HS
Club State Cup Champion 2021
2019-20 United Soccer Player of the Week
Emma Neff
5'5″ | Midfielder | Salt Lake City, Utah | Olympus HS | Utah Celtic FC and Impact United
2021 USYS National Champions
2021 USYS Far West Region Champions
2018 & 2019 Utah State Cup Champions
2020 Utah High School 5A State Champions
2020 Utah High School 5A State MVP
2021 Utah High School All-Star Game Invitee
Academic All-State with 4.0 cumulative GPA