Brackets set for inaugural Girls Academy Playoffs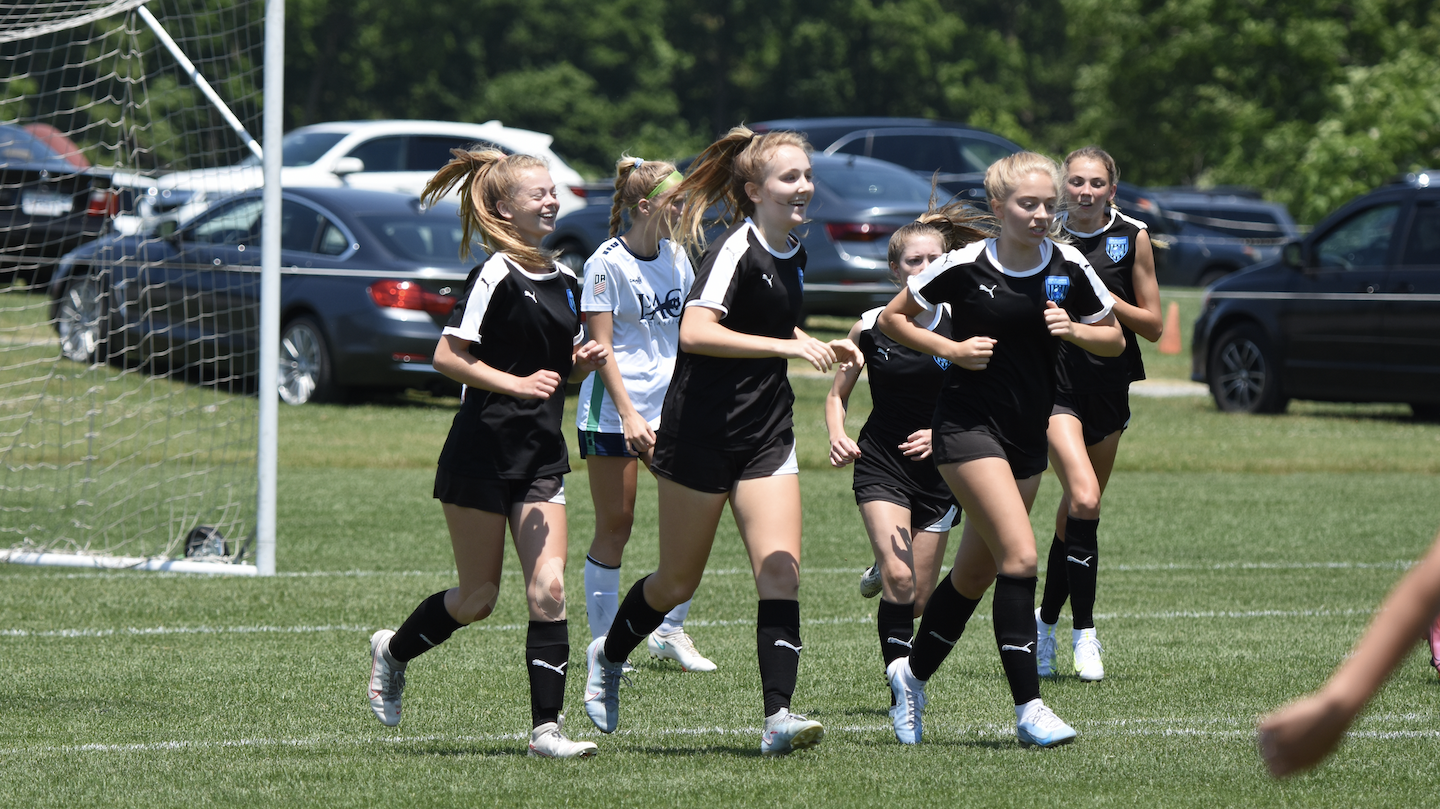 The Girls Academy (GA) has released the playoff brackets for the 2021 GA National Playoffs, being held next week in Oceanside, California.
The U13, U14, and U19 age groups will compete in a 16-team group format (four brackets of four), followed by semifinal action, before crowning the first-ever GA National Champion. The U15, U16,and U17 age groups will compete in 32-team group play (eight groups of four) before quarterfinal action. The four quarterfinal winners will advance to the GA semifinals/finals, set for July 16-18 in Greensboro, North Carolina.
"We are looking forward to crowning our first ever National Champions in the Girls Academy," said Girls Academy Commissioner Lesle Gallimore. "The players have worked so hard all year for this opportunity to play for a national title while competing in front of college coaches and national team scouts. We look forward to hosting a great event next week in Southern California."
Hundreds of college coaches and numerous U.S. Youth National Team scouts and coaches will be in attendance in Oceanside, Calif. to watch some of the country's best teams compete for a national championship.
Full schedules and more information will be released soon on the event website: https://girlsacademyleague.com/gaca21/
| | | | |
| --- | --- | --- | --- |
| U-13s | | | |
| Group A | Group B | Group C | Group D |
| SJEB Rush | NEFC | Tophat Gold | OK Energy |
| Utah Royals-AZ | Arlington Soccer | TSJ-FC Virginia | Legends FC |
| South Shore Select | Tophat Navy | STA | Long Island SC |
| Lou Fusz Athletic | ALBION SC Las Vegas | City SC | CO Rush |
| | | | |
| --- | --- | --- | --- |
| U14s | | | |
| Group A | Group B | Group C | Group D |
| Nationals | TSJ-FC Virginia | Tophat Gold | FC Bay Area Surf |
| NEFC | Utah Royals-AZ | Lou Fusz Athletic | Cincinnati United Premier |
| OK Energy | STA | LaMorinda SC v ISC Gunners winner | Houston Dash |
| ALBION SC San Diego | Weston FC | Baltimore Armour Academy | City SC |
| | | | |
| --- | --- | --- | --- |
| U15s | | | |
| Group A | Group B | Group C | Group D |
| Nationals | OK Energy | IMG Academy | West Coast FC |
| ALBION SC Las Vegas | Chicago FC United | CO Rush | Tophat Navy |
| Oakwood SC | Utah Royals-AZ | Michigan Jaguars | Lamorinda SC |
| Houston Dash | Palo Alto SC | Cedar Stars Academy-Monmouth | Century United |
| | | | |
| Group E | Group F | Group G | Group H |
| TSJ-FC Virginia | Spokane Sounders | South Shore Select | Arlington Soccer |
| Tophat Gold | SJEB Rush | ALBION SC San Diego | NEFC |
| SC Del Sol | Lonestar Soccer Club | PA Classics | Cincinnati United Premier |
| Beadling SC | Long Island SC | Midwest United | Baltimore Celtic Union |
| | | | |
| --- | --- | --- | --- |
| U16s | | | |
| Group A | Group B | Group C | Group D |
| NEFC | Tophat Gold | SC Wave | CO Rush |
| PA Classics | LA Surf | STA | City SC |
| Lonestar SC | Cedar Stars Academy- Monmouth | SC Del Sol | Clovis Crossfire |
| Indy Premier | Nationals | Baltimore Celtic Union | Arlington Soccer |
| | | | |
| Group E | Group F | Group G | Group H |
| TSJ-FC Virginia | Utah Royals-AZ | Spokane Sounders | Cincinnati United Premier |
| Sporting Blue Valley | Beadling SC | Weston FC | South Shore Select |
| West Coast SC | IMG Academy | Sporting Delaware | Houston Dash |
| Oakwood SC | OK Energy | Chicago FC United | ALBION SC Las Vegas |
| | | | |
| --- | --- | --- | --- |
| U17s | | | |
| Group A | Group B | Group C | Group D |
| Nationals | Sporting Blue Valley | South Shore Select | TSJ-FC Virginia |
| Houston Dash | Cincinnati United Premier | Lamorinda SC | IMG Academy |
| NEFC | Seacoast United | City SC | Rise SC |
| ALBION SC San Diego | Baltimore Armour Academy | Weston FC | Legends FC |
| | | | |
| Group E | Group F | Group G | Group H |
| Utah Royals-AZ | Tophat Gold | OL Reign Academy | CO Rush |
| SC Wave | Clovis Crossfire | Arlington Soccer | Michigan Jaguars |
| PA Classics | Cedar Stars Academy- Monmouth | SC Del Sol | Oakwood SC |
| STA | NYSC | Beadling SC | West Coast FC |
| | | | |
| --- | --- | --- | --- |
| U19s | | | |
| Group A | Group B | Group C | Group D |
| FC Bay Area Surf | City SC | NEFC | Indy Premier |
| IMG Academy | Sporting Blue Valley | Tophat Gold | Lamorinda SC |
| Midwest United | Michigan Jaguars | ALBION SC San Diego | Utah Royals-AZ |
| Houston Dash | SC Del Sol | Sockers FC | CO Rush |