Girls Academy U13, U14, U19 champions crowned; U15-U17 semifinals set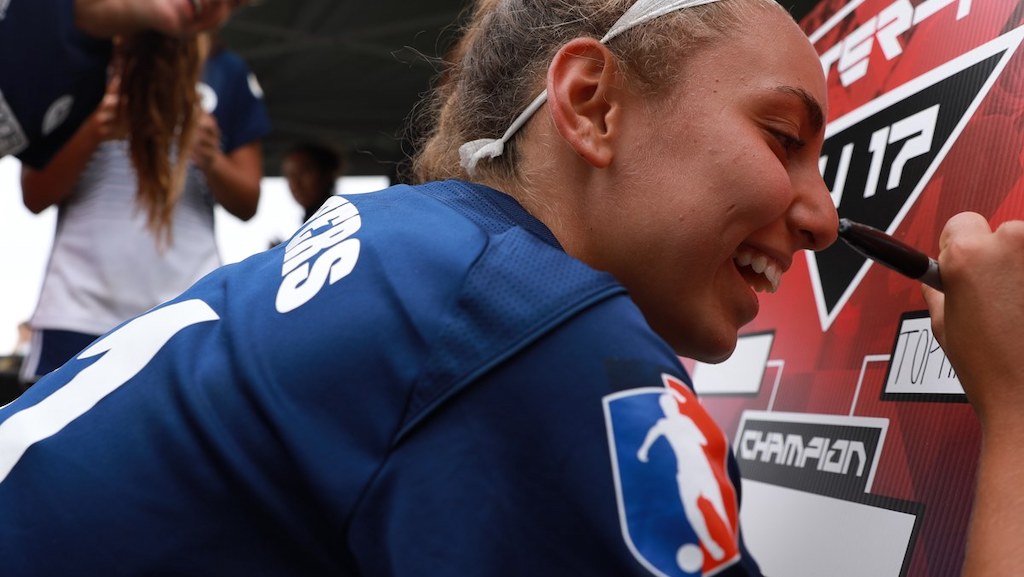 The first three league champions for the Girls Academy (GA) have been crowned across the U13, U14 and U19 age groups. Meanwhile, the stage is set for the inaugural GA Finals for the U15-U17 divisions.
From June 23-30, the GA Summer Showcase and Playoffs were held in Oceanside, Calif. as the league held its first-ever postseason event. While the first three national champions were decided in Oceanside, the final three will be determined at the GA Semifinals/Finals, set for July 16-18 in Greensboro, North Carolina.
Oklahoma Energy FC captured the GA's U13 national title, ending their impressive postseason run with a 4-0 victory over NEFC in the final. OEFC had a perfect 3-0-0 run in the group stage and edged Tophat 2-1 in a tough semifinal battle. They outscored their five opponents by a total margin of 15-1.
[+Players That Impressed: Girls Academy Summer Showcase and Playoffs]
Cincinnati United Premier (CUP) won it all at the U14 level, culminating with a 3-1 triumph against Lou Fusz Athletic in the title match. CUP swept all five of their games in the postseason, including three straight clean sheets during the group stage. They defeated Weston 3-1 in the semifinals, before moving on to the final.
FC Bay Area emerged as the GA's U-19 national champion, thanks to a fantastic team effort during their final 2-0 shutout of Georgia powerhouse Tophat. The California side outscored their three group opponents by a 9-0 margin, and the only goal they conceded at the entire event came during a 2-1 semifinal victory over Indy Premier SC.
All 12 semifinalists have also been determined in the U15-U17 age groups. The U15 level will see NEFC facing Oklahoma Energy FC. IMG Academy and West Coast FC will battle on the other side of the U15 bracket.
In the U16 division, Utah Royals AZ will take on Florida side Weston FC for a spot in the title match. The winner will face either Connecticut's Oakwood SC or CUP.
With the U14 championship trophy already secured, CUP will have the opportunity to claim national titles at the U16 and U17 level as well. The CUP U17 squad will Michigan team Nationals in the semifinal round. The winner of that matchup will go up against the winner of The St. James FC Virginia's high-profile battle against Tophat.
See below for a full listing of champions and finalists so far, along with the matchups that have been set for the U15-U17 semifinals.
Champions and Finalists
U13
Champion: Oklahoma Energy FC (OK)
Finalist: NEFC (MA)
U14
Champion: Cincinnati United Premier (OH)
Finalist: Lou Fusz Athletic (MO)
U19
Champion: FC Bay Area (CA)
Finalist: Tophat (GA)
Semifinal Qualifiers
U15
NEFC (MA) vs. Oklahoma Energy FC (OK)
IMG Academy (FL) vs. West Coast FC (CA)
U16
Utah Royals FC (AZ) vs. Weston FC (FL)
Oakwood SC (CT) vs. Cincinnati United Premier (OH)
U17
Nationals (MI) vs. Cincinnati United Premier (OH)
TSJ FC Virginia (VA) vs. Tophat (GA)