Big East women's soccer Players of the Week revealed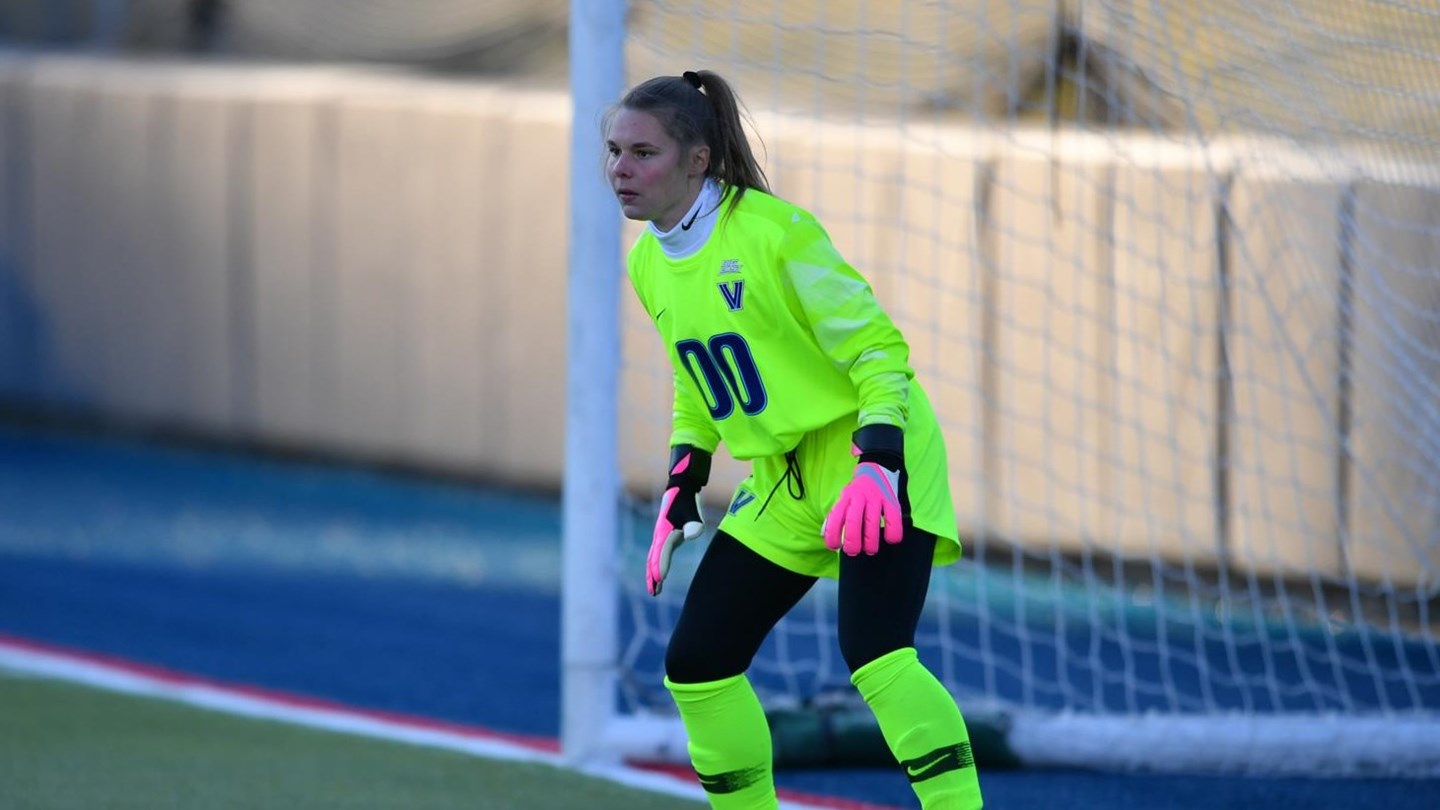 The Big East has unveiled its weekly awards following the latest round of women's soccer competition during the Spring 2021 season.
BIG EAST Offensive Player of the Week
Zsani Kajan, St. John's, R-Sr., F
Kajan had a hand in both game winners last week, assisting on Frederique St.-Jean's golden goal in Thursday's 1-0 overtime win over Villanova, before supplying her own overtime GWG against Seton Hall on Sunday. The redshirt-senior totaled 12 shots over the two wins as the Red Storm improved to 5-0-0 on the year and 2-0-0 in the BIG EAST.
BIG EAST Defensive Player of the Week
Julia Leas, Georgetown, So., M
Leas repeats as the BIG EAST's top defensive player after leading a Georgetown defense which surrendered no goals last week and limited its opponents to just four shots over two games. The Hoyas scored shutout wins over Seton Hall (4-0) and Providence (1-0), outshooting the Pirates and Friars by a combined 34-4 margin, including 9-2 on goal, while holding a 15-2 advantage on corner kicks. Leas also scored the game-winning goal against Providence on Sunday as Georgetown improved to 4-0-0 on the year and 2-0-0 in BIG EAST play.
BIG EAST Goalkeeper of the Week
Megan McClay, Villanova, Jr., GK
McClay repeats as the BIG EAST's top goalkeeper after an impressive 21-save week. The junior had eight saves at St. John's on Thursday before surrendering the golden goal in the 100th minute, before totaling 13 saves in a scoreless draw against UConn on Sunday. For the week, McClay boasted a .955 save percentage and 0.43 goals against average to go along with those 21 denials.
BIG EAST Freshman of the Week
Lauren Schill, Marquette, Fr., GK
Schill made the first start of her collegiate career in Sunday's BIG EAST opener at DePaul and turned in a clean sheet with six saves in a 2-0 win. Schill had one save at halftime and made five in the second half as the Golden Eagles scored twice for the victory. The Pewaukee, Wisconsin native played all 90 minutes in net and faced a total of 16 Blue Demon shots.
BIG EAST Weekly Honor Roll
Alli Leonard, Butler, Fr., M/F – two goals, including the game winner, in a 3-1 win over DePaul in Thursday's BIG EAST opener
Gia Vicari, Georgetown, So., F: two goals, including the game winner, in a 4-0 victory over Seton Hall; added a shot in a 1-0 win over Providence
Avery Snead, Providence, Fr., M – scored the game winner in Thursday's BIG EAST opener against UConn
Naya Lipkens, St. John's, R-So., GK – went 2-0 with a shutout victory; made five saves in the clean sheet win over Villanova in Thursday's BIG EAST opener
Hayley Jakovich, Xavier, Jr., D – anchored a Musketeer defense which allowed just two shots on goal in 1-0 win at Creighton in Thursday's BIG EAST opener