Ben Olsen, Angela Hucles lead Virginia-D.C. Soccer Hall of Fame's 2015 class
The Virginia-D.C. Soccer Hall of Fame welcomed its 2015 induction class on Saturday, paying tribute to new members Angela Hucles, Everett Merritt, Ben Olsen, Robert Perry and Clyde Watson during the awards luncheon at the Virginia Youth Soccer Association's convention in Arlington.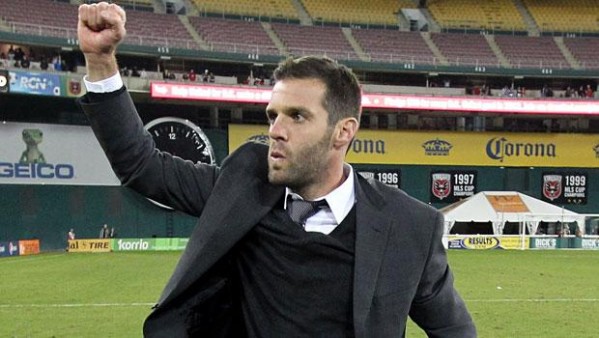 This year's crop had a strong dose of star power with Olsen, the charismatic former D.C. United and U.S. Men's National Team midfielder who now serves as United's head coach, and Hucles.
The Virginia Beach product won two Olympic gold medals with the U.S. Women's National Team and currently is president of the Women's Sports Foundation.
+READ: Ali Krieger, Taylor Twellman headline 2015 VYSA Convention in Crystal City, Va.
But the less-prominent names on the list carry rich resumes of service to the sport in their own right.
A longtime referee, referee assessor/educator and league administrator, Perry has devoted decades to improving the local soccer community from the grassroots up.
Merritt coached and played in the area for many years, and as a member of the University of Bridgeport's team, he took part in the championship final of the first-ever NCAA men's soccer tournament in 1959.
Watson, a member of the Guyanese national team during his playing days who went on to log three decades and counting as a coach, is an institution in elite youth soccer circles.
He currently works as the technical director of McLean Youth Soccer's girls travel program, and over the years Watson and his teams have won too many State Cups, national championships and coach of the year awards to count.
"Many people have contributed to soccer's phenomenal growth in our country," Hall of Fame chairman Len Oliver told SoccerWire.com via email.
"Our regional HOF honors these soccer heroes who have done so much to build our sport over the course of their lifetimes. Thus, we honor those who have played the sport, those who have contributed as administrators, coaches, and referees."
+READ: Kristine Lilly, Brian McBride and Bob Bradley elected to National Soccer Hall of Fame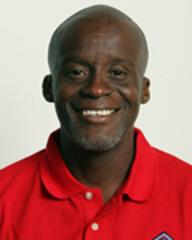 Nominees are tracked in three categories: "Players," "Meritorious Service" and "Veterans."
The 2015 class will be honored during a halftime ceremony at a D.C. United home match in June, and the plan is to continue adding members for years to come.
"All are equally deserving and we are proud to recognize their achievements," said Oliver, himself a member of the National Soccer Hall of Fame. "We now have 96 regional and local soccer personalities in our hall, and plan to continue to grow."