Dates and locations of spring id2 Training Camps revealed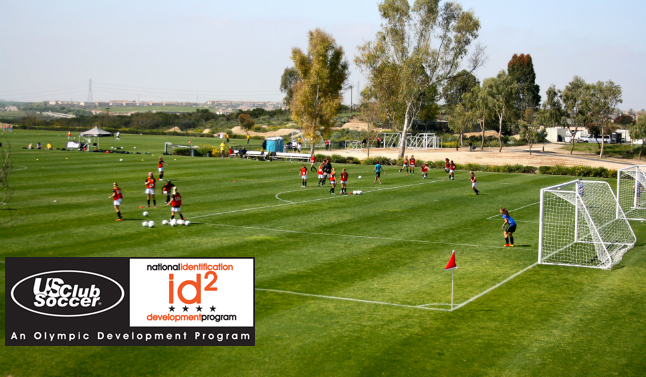 CHARLESTON, S.C. (Via US Club Soccer) – The first id2 Training Camps of the current cycle targeting boys born in 2002 and girls born in 2001 will be held in the spring at sites on both coasts of the country.
The Chula Vista Olympic Training Center in Chula Vista, Calif., will host the initial camp, March 26-29. Then, theWRAL Soccer Complex in Raleigh, N.C. will host the next camp, April 16-19.
Both sites are familiar venues for the id2 Program. Most recently, Raleigh was the destination of one of last year's spring training camps, while Chula Vista hosted a camp in March 2013.
Concurrently, recommendations of top boys born in 2002 and girls born in 2001 are now being accepted for the spring camps. Any Director of Coaching is encouraged to submit recommendations for players in the current age group cycle with national team potential. These recommendations will supplement US Club Soccer's scouting process.
The id2 Program provides an opportunity for the country's elite youth soccer players to be identified, developed and scouted for inclusion in U.S. Soccer's national team programs. Targeted birth years are established every year in consultation with U.S. Soccer in order to align with the scouting priorities for the U-14 boys and girls national teams.
There is no cost to players to be identified for or participate in the id2 Program. For id2 Training Camps, all lodging, meals and training gear are provided at no cost by US Club Soccer and Nike. The id2 Program, open to all players regardless of U.S. Soccer affiliation or lack thereof, is an Olympic Development Program approved by the United States Olympic Committee and U.S. Soccer Federation.